What do you get when the top-of-the-table team meets the cellar-placed team in the Next Level Consultant Ltd (NLCL) Under-19 Community Cup?
A 3-0 win, right? Right!
Well, that was the margin in NLCL action last evening at the Techier Ground in Point Fortin where Point Fortin Youth Academy (PFYA) whipped Moruga FC. But the result turned Group B on its head because, at the start of the game, PFYA were at the bottom of the standings while their opponents were previously unbeaten.
On 10 points after four matches, the Moruga team would have been expected to emerge victorious and complete the NLCL double over their PFYA this season. However, with their coach Kester Richards constantly barking from the sidelines that 'confidence is everything', the Point side set out on a mission to upset the Group B leaders and notch their first NLCL win for 2022.
One could say that on the day the vibrant Point Fortin team, mostly made up, according to Richards, of Under-16 players, had a pair of helping hands—or, more accurately, gloves. Moruga goalkeeper Antonio Bartholomew had an outright shocker on the evening, culpable in two of the three PFYA goals. Perhaps, he still had some residue on his hands from a visit to the Pitch Lake earlier in the day.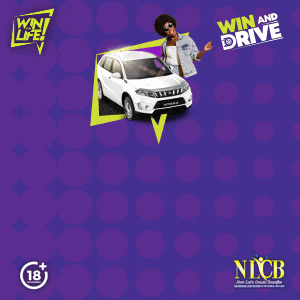 But Wired868 does not ever report rumours.
From as early as the sixth minute, Bartholomew found himself in an awkward spin, badly misjudging the flight of a deep free kick by Point Fortin skipper Jeremiah Niles. Inches away from the sideline on the left flank and a few more feet further away from a gathering of Point Fortin fans, Niles' dead ball looked to be meat and drink for the Moruga defence.
But the ball flew past him and landed in the back of the net.
It would be the start of a rough evening for Bartholomew; both the Point Fortin fans and technical staff spotted it early.
"I think he had a better showing in Moruga," Richards said of the custodian's efforts. "But I think his confidence just dropped a bit today and we took full advantage of it."
Moruga coach Andy Smith later explained that Bartholomew was having problems picking up the trajectory of lofted crosses under the Techier Ground lights. Unfortunately for the Moruga team and their custodian, on this Monday night of NLCL action, there would be no Borough Police to prematurely shut down the lights in Point Fortin.
"I was speaking to [Bartholomew] and he was telling me that he wasn't accustomed to the lights and judging the flight of the ball in the night time was a bit more difficult than in the natural sunlight," Smith said.
Ten minutes after conceding their first goal, Moruga went down 0-2 when, given the freedom of the ground and the final third to take aim at Bartholomew's target, Isaiah 'Small Hulk' Jacob whipped in a speculative left-footed shot from outside the area.
"That too easy, man," Smith remarked from the Moruga technical area.
On the field, Moruga captain Matthew-Lee Cummings appeared to be boiling on the inside.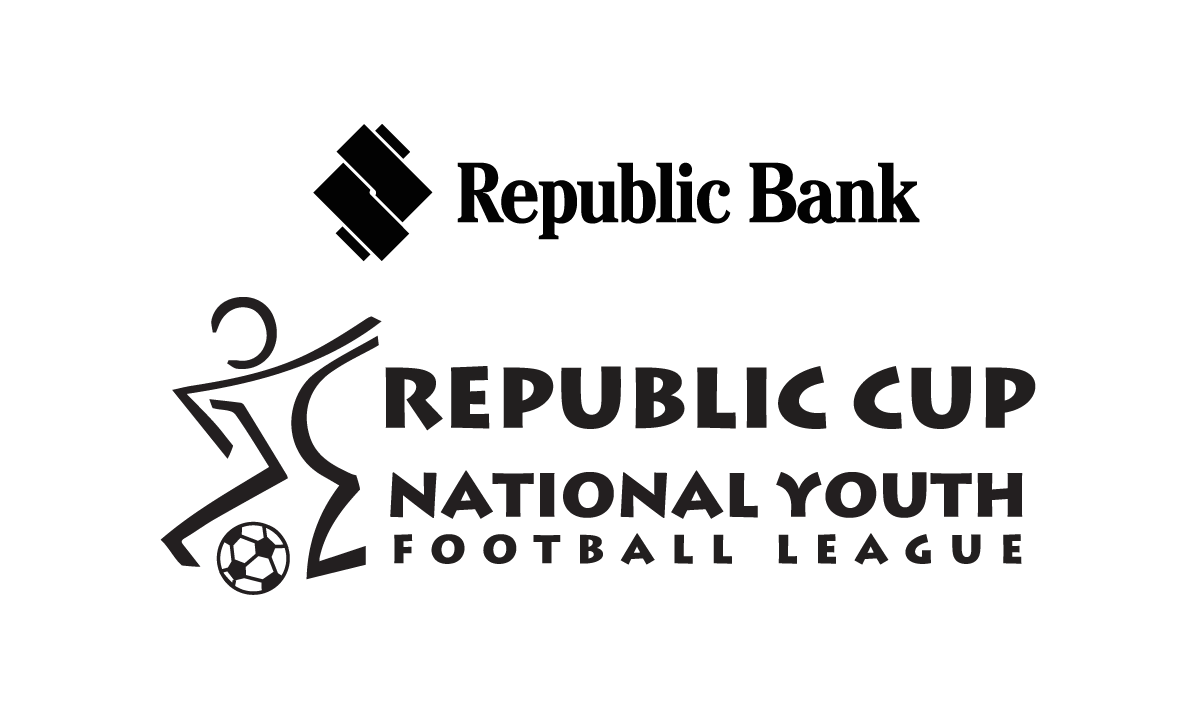 "Aye, allyuh not working boy. Yuh want me get mad awa," Cummings said out loud as he tracked back in vain to stop the run and eventual shot from Jacob, the opposite 'number 7'.
The younger brother of former Presentation College (San Fernando) midfield stand-out Ackeel 'Hulk' Jacob, Isaiah was showing that he was ready to flex his muscles and assume the Hulk mantle in the Jacob family.
The Jacob brothers live a literal stone's throw away from the Techier Ground and former National Intercol winner Ackeel is currently recuperating after being shot in the leg last month, while liming with a group of men in the community.
Trying to give his team a shot in the arm, Smith inserted his lone Under-21 player Dwight Douglas for central midfielder Marckus Arindell in the 25th minute.
The lanky Douglas did bring a measure of composure to Moruga's play in the middle of the park. However, with Gyasi Jeffrey at the heart of their defence, Point Fortin looked to have answers to all of Moruga's questions last night.
Composed in possession, vocal and robust in the tackle, Jeffrey appeared to be the on-the-field extension of coach Richards. The coach explained that the lanky Jeffrey is one of a few senior players within his squad, and the defender's leadership qualities shone through for all to see last night.
"Most people wouldn't know but most of this team is an Under-16 team and I brought in a few senior guys. I have no regrets bringing [Gyasi] into the team," Richards said of Jeffrey's presence. "I think he will bring other positive aspects to the team and he could really cause the other guys to lift their level also."
Buoyed by winning an Under-16 tournament over the weekend, Richards' team definitely raised their level some notches last night, and the neutrals in the crowd would have thought that the boys in white and blue were the table-topping team.
"You sure Point not on top the table, boy?" one perplexed spectator asked another. "Nah, nah, let me see the standings dey."
"I felt Moruga came a bit overconfident, seeing that they were victorious in the first round," Richards opined, suggesting in passing that the standings weren't 'reflecting the full story about his Point outfit. "Luckily for us, they did that and our guys took full advantage and they took their chances. The home support didn't hurt us at all either."
Smith poured scorn on the notion that his Moruga team came into the game overconfident, opting instead to heap praise on the hosts for a masterful performance.
"I think Point Fortin were indeed the better team today. They maintained their shape, discipline and they had a couple of exceptional players on and off the ball," said Smith, perhaps alluding to the poise shown by Niles and his midfield partner Xarion France. They completely dictated the Point play and the tempo of the game in the middle of the park.
"I wouldn't say we were overconfident. Yes, this is the only game we've lost for the season, but this is the game that I saw my guys work together as a team the most. They kept possession of the ball and had a lot of positive play."
Visibly disappointed by the loss, Smith and Moruga tried their best to keep the good vibes going as they huddled before going to the changing rooms.
"Come on, guys, come on, guys," Smith said as the Moruga post-mortem came to an end. "It's one love still,"
But Smith and his Moruga team weren't singing 'Let's get together and feel alright' when they conceded a third goal in the 72nd minute. Point sub Rekel Ramgosine bundled the ball over the line from close range after Bartholomew again had difficulties with the flight of another deep Niles free kick.
When Ramgosine got number three, the decibel levels seemed to go up. And they climbed even further when 'Baby Hulk' showed Santana Smith a clean pair of heels near the gathering of fans on the sidelines.
Goodness knows what would have happened two minutes from time if Ramgosine's audacious shot from distance had arrowed into the top corner. Instead, the substitute's curler just skimmed the bar and the bottom-of-the-table team had to be content with three goals on the night to move them up to five points.
"Even though we were at the bottom of the table, I told the guys to keep the faith and that football is always two rounds," Richards said. "Football is basically the better team on the day. I think our chances are as good as any to come out this group once we convert our chances earlier and kill off the games."
Despite a bad day at the office, at the end of the night, Moruga still stood atop the Group B standings as second-placed Cunupia (7 pts) fell to defeat against Cox Football Academy who also jumped up to seven points.
Smith gave the assurance that Moruga will put this blip behind them and hinted that the best is yet to come.
"I have been working with these boys since they were ten years old. I have a lot of experience with them and they know their ability and I know their ability," Smith concluded. "I think this defeat will make them train harder and focus more. This tournament is still Moruga's for the taking."
That could well turn out to be true. But Moruga will have to get through their next couple games without the services of their increasingly irritable skipper Cummings, whom referee Kerwin Colley showed a red card for dissent after the final whistle.
He certainly wouldn't want to hear it now. But someone needs to remind Cummings that Moruga is one love still.
(Teams)
Point Fortin Youth Academy (4-2-3-1): 1.Joshua Alexander (GK) (00.Merlik Hayes (GK) 80); 14.Kareem Sealy (6.Malachi Crichlow 58), 2.Trishon O'Connor, 5.Gyasi Jeffrey, 3.Kylon Cayenne; 16.Keldon Hamilton (8.Jevon St Bernard 76), 13.Rondell Sylvester; 9.Serryon Mitchell (17.Rekel Ramgosine 63), 10.Xarion France, 11.Jeremiah Niles (captain) (15.Jaheimn Phillip 82); 7.Isaiah Jacob.
Unused substitutes: 12.Jeremiah Abraham.
Coach: Kester Richards
Moruga FC (4-3-3): 21.Antonio Bartholomew (GK); 2.Dyrell Duntin, 4.Kaylon Ayres, 5.Andre Williams (12.Anthony Williams 58), 24.Matthew Cooper; 15.Santana Smith, 6.Tyrel Pemberton (8.Jeremiah Ottway (56), 22.Marckus Arindell (3.Dwight Douglas 25); 11.Terrell Haynes (14.Russell Lynch 56), 10.Tyrique Lucas (9.Joshua Kesney 67), 7.Matthew-Lee Cummings (captain).
Unused substitutes: 17.Jeremiah John, 20.Luke Davy, 23.Sanchez Lee, 27.Khylon Clark.
Coach: Andy Smith
Referee: Kerwin Colley
NLCL U-19 Community Cup results 
(8 May 2022)
Malabar Young Stars 5 (Jorel Grant [4], Nyron Dyer), Creek S&CC 2 (Imani Lewis, Kristan Williams) at Ato Boldon Stadium;
Cantaro United 5 (Nathaniel Perouse, Samuel Forgenie, Jaydon Charles, Atiba O'Brien, Yohan Perouse), AC Port of Spain 1 (Alex Benny) at Ato Boldon Stadium;
Trendsetter Hawks 3 (Anthony Samuel [2], Nyrek Thornhill), Soccer Made Simple 2 (Israel Copeland, Terron Romain) at Eddie Hart Ground;
Jaric Titans 2 (Jaheim Roberts, Yeshua Prescod), Eagles FC 0 at Roxborough Stadium;
Tobago East Stars 2 (Tyrell Moore, Shakeem Melville), North Stars Academy 1 (Ammari Alleyne) at Roxborough Stadium.
(9 May 2022)
Pt Fortin Youth Academy 3 (Jeremiah Niles 6, Isaiah Jacob 16, Rekel Ramgosine 72), Moruga FC 0 at Techier Ground, Point Fortin;
Gasparillo Youths 1 (Tydrel Granger), Pitchmen FC 0 at Plaisance Park Recreation Ground;
Cunupia FC 0, Cox Football Academy 1 (Shiheen Taylor) at St Mary's Recreation Ground, Freeport;
Upcoming fixtures
(Thursday 12 May)
Trendsetter Hawks vs Creek S&CC, 6pm, Eddie Hart Ground;
AC Port of Spain vs Soccer Made Simple, 6pm, Mandela Park;
Malabar Young Stars vs Cantaro FC, 6pm, George Boyce Recreation Ground;
Cox Football Academy vs Pitchmen FC, 5.30pm, Mahaica Oval;
Cunupia FC vs Pt Fortin Youth Academy, 6pm, St Mary's Recreation Ground, Freeport;
Gasparillo Youths vs Moruga FC, 7.30pm, Mahaica Oval;
Eagles FC vs Tobago East Stars, 5pm, Mt Pleasant Recreation Ground;
North Stars Academy vs Jaric Titans, 7pm, Mt Pleasant Recreation Ground.
Tables
Group A
(Tabulated as Played-Won-Tied-Lost-Goals For-Goals Against-Points)
Malabar Young Stars   5-4-0-1-18-6-12
Cantaro United               5-3-1-1-13-7-10
Soccer Made Simple     5-3-0-2-11-8-9
Trendsetter Hawks        5-3-0-2-12-11-9
AC Port of Spain              5-1-1-3-5-15-4
Creek S&CC                        5-0-0-5-4-16-0
Group B
(Tabulated as Played-Won-Tied-Lost-Goals For-Goals Against-Points)
Moruga FC                       5-3-1-1-8-4-10
Gasparillo Youths         5-2-2-1-6-5-8
Cunupia FC                      5-2-1-2-7-6-7
Cox Football Academy 5-2-1-2-5-6-7
Point Fortin YFA            5-1-2-2-6-7-5
Pitchmen FC                    5-0-3-2-2-6-3
Group C
(Tabulated as Played-Won-Tied-Lost-Goals For-Goals Against-Points)
Jaric Titans                      1-1-0-0-2-0-3
Tobago East Stars          1-1-0-0-2-1-3
North Stars Academy  1-0-0-1-1-2-0
Eagles FC                          1-0-0-1-0-2-0