Legendary Caribbean cricket radio commentator Joseph 'Reds' Perreira has called for his late colleague and friend Tony Cozier to be honoured posthumously. The suggestion came during the closing ceremony of the inaugural Cozier and Perreira T-6 Cup, which was played over the 15-18 April Easter weekend at the Cave Hill Campus' 3Ws Oval at The University of the West Indies in Barbados.
Born on 10 July 1941, Cozier sadly succumbed to cancer on 11 May 2016, just two months shy of what would have been his 75th birthday. Either the forthcoming sixth anniversary of his passing in May or the 81st anniversary of his birth in July would, therefore, be a most opportune occasion for the Government of Barbados, currently led by Prime Minister Mia Mottley, to publicly heed Perreira's call.
As 'Reds' noted in his closing address, there should be no questioning by anyone of the degree to which Cozier, as one of the most globally famous sons that Barbados' soil has ever produced, is deserving of such an honour.
"Cozier in my opinion," Reds told his audience, "is the most outstanding cricket journalist, as an all-rounder, that the world has ever had. 
"We have produced many a great scholar, we as the Caribbean have produced two Nobel laureates, outstanding statesmen, outstanding athletes, great cricketers. But in Winston Anthony Lloyd Cozier, we have produced a commentator, who did television, radio and wrote print for the many newspapers in the world, all in one day.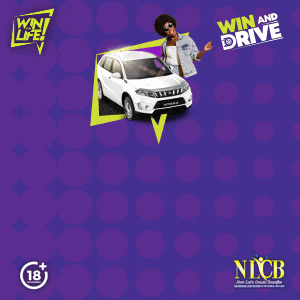 "As far as I know, no other journalist has ever done that and we can be extremely proud of Tony Cozier!"
The scores of tributes that poured in for Cozier from cricketers and fellow commentators, even from ordinary fans, in the days and weeks immediately following the announcement of his passing are testament to the very high esteem in which both his abilities and his contributions to West Indies cricket were held across the globe.
This tribute published by the UK Guardian in response to Cozier's passing is highly instructive:
'Tony Cozier was the consummate, constant reporter of Caribbean cricket for more than five decades. He was recognised by cricket followers around the world more by his voice than his appearance, yet all were captivated by the unmistakable, lilting tones of his commentary, while his readers trusted his clear and forthright analysis of West Indies cricket through thick and thin.
'To watch Tony at work at a Test match was an education. He would glide between the TV commentary box to the (much smaller) radio box, then back to the press room where he would construct a couple of pieces for the Nation newspaper of Barbados, then perhaps another for the Independent in the UK. It seemed such an effortless process, albeit without a minute wasted.
'His knowledge of the game was encyclopedic, and not restricted to the Caribbean. But he did not broadcast to impress his listener with his knowledge. It was never about him, but the game unfolding in front of him.
'Tony described the action succinctly and with an objectivity that is beyond many modern broadcasters. His soothing voice allied to a sense of mischief whenever the occasion allowed brought a distant game to life. As a commentator—rather than a summariser—he was the helmsman of the broadcast. He had a light touch on the tiller but he could control what was happening if he wanted.
'Just occasionally, if his summariser was becoming a little overwrought and tiresome, Tony had the capacity to keep talking for over after over without allowing any interruption. Almost certainly the broadcast would be enhanced as a result.'
To such deservedly glowing comments on Cozier's inimitable all-round capabilities must be added the fact that, for many years, he was also one of the most outstanding cricket publishers, certainly in the Caribbean, if not in the entire world. Cozier's initial Benson & Hedges West Indies Cricket Annual as well as its subsequent replacement, the Red Stripe Caribbean Cricket Quarterly, were both superb publications with the highest editorial standards.
As the Guardian also noted, Coz, as he was fondly known by many, also made an outstanding contribution to Barbados' tourism. His hosted annual Conset Bay beach-house parties, to which all visiting cricket journalists were invited, became legendary, memorable occasions for the enjoyment of beach cricket, cricket talk, music, dancing and the consumption by some of copious amounts of Bajan rum and other alcohol.
As anyone who knew him would readily testify, Tony Cozier loved to recognise and joyously celebrate everything good about West Indies cricket. Thus, in addition to Reds' suggestion of a posthumous honour, Cricket West Indies should perhaps also now consider the hosting of an Annual Awards Gala, the presented honours at which would include recognition, in Cozier's name, of the region's Best Television Cricket Commentator for the preceding calendar year.
There could also be similar awards, in Reds' name, for the Best Cricket Radio Commentator as well as for the Best Print Journalist in memory of Cozier's other very good friend and namesake, the late Tony Becca of Jamaica. Such awards would, of course, be supplementary to the presentation of honours for overall West Indies Cricketer of the Year as well as in separate categories for Tests, ODIs and T20s. There would also, of course, be similar awards for Women's and Youth cricketers.
Staged each January commencing in 2023 and hosted annually in rotation among CWI's member territories, such an event could become not only a major brand booster for West Indies cricket but also potentially a hugely significant stimulant for Caribbean tourism.
What better way could there be for West Indies cricket to start each new year than by celebrating the outstanding achievements of its players, officials and media practitioners during the preceding 12 months at an Awards Gala which simultaneously promotes the tourism-related attractions of the hosting country to a global television audience?
If staged properly, this enterprise could become as big an annual event as the Caribbean equivalent of the Oscars or even arguably the Super Bowl.
CWI's CEO Johnny Grave has recently indicated publicly that, by the end of the current year, the regional governing body is set to enjoy a major improvement in its finances. Using some of that surplus income to recognise the achievements of those who contributed to its generation would again be as good a way as any for CWI to start each new year.
Even before then, on this coming November 30 to be precise, as Barbados celebrates its first anniversary as a republic, among the national honours to be announced should be, as his good friend Reds has properly suggested, that Tony Cozier will finally get his just deserts.
His beloved wife Jillian has also passed so Tony's surviving children, son Craig and daughter Natalie, can be invited to receive the honour in his name.
So it's over to you, Madam Prime Minister Mottley. Madam President Sandra Mason now awaits your recommendation that the nation's highest honour be bestowed on Winston Anthony Lloyd Cozier.