The team that advances from Group F in the Concacaf W Championship qualifying phase—and only Trinidad and Tobago and Guyana are left in contention—will not just possess the superior bunch of women footballers.
They will also be the team that best handles the logistical issues which come along with qualifying competitions of this nature.
Trinidad and Tobago Women's National Senior Team head coach Kenwyne Jones believes he gave his troops an advantage on Saturday night, as he rested ace midfielder Asha James, veteran goalkeeper Kimika Forbes and first-choice central defenders Rhea Belgrave and Victoria Swift in their 13-0 rout of the Turks and Caicos Islands at the TCIFA National Academy in Providenciales.
"We know that it would have been a challenge in getting to [and from] Turks and Caicos because of the flight routes," said Jones, at a virtual post-game media conference on Saturday night. "[…] We have two games in such a short space of time; it is something we have to deal with."
The Women Soca Warriors left Turks and Caicos today and are due to arrive in Tobago on Monday, just 24 hours before kick-off against Guyana in Group F's decisive 6pm 12 April showdown at the Dwight Yorke Stadium in Bacolet.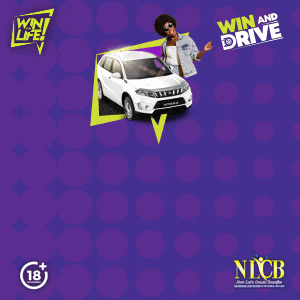 Guyana, who dropped two points on Friday after a goalless draw against Nicaragua, must win to advance. Trinidad and Tobago, who trailed the 'Lady Jags' by goal difference up until this weekend's penultimate round of matches, need only a draw.
A former Soca Warriors captain and Premier League forward, Jones opted to potentially sacrifice match fitness—most of his squad, including James, are out of season at present—for fresh legs on Tuesday. He also suggested that giving playing time to his 'reserves' can pay off in other ways.
"We need everybody to get game time so we can have a deep squad that is accustomed to the way we have to play—not only in training but in matches," said Jones. "That mainly was the thinking behind the shuffling of the team [against Turks and Caicos] and preparing for the match on Tuesday."
Ball State University (USA) midfielder Chelcy Ralph did not let the opportunity go a-begging. A tigerish, box-to-box player, Ralph has featured in all seven games under Jones. However, yesterday's fixture was her first competitive start of the qualifying series and she marked it with a hattrick.
The game was just six minutes old when Ralph collected a low cross from flanker Kedie Johnson and danced around two Turks and Caicos defenders to open the scoring from close range.
Johnson, who was on the comeback trail after a red card in the opening qualifier against Nicaragua, created four goals before she was replaced in the 61st minute.
There was a second cross for Ralph to head home as well as whipped deliveries that led to finishes from captain Karyn Forbes and right wing-back Shadi Cecily Stoute, making her first international outing in four years after going into self-imposed exile following the chaos of the team's 2018 Concacaf Women's Championship.
In between, Liana Hinds, another T&T wing-back, created a cute set piece item that Lauryn Hutchinson expertly finished from the edge before scoring directly from an inswinging corner kick herself.

Hinds, Johnson and Stoute can all function at full-back and they present a nice selection headache for Jones on Tuesday.
Poacher Maya Matouk's predatory double would have pleased Jones, as would forward Raenah Campbell's first goals under the current coach. Campbell, a strong, hard-running attacker, missed the opening qualifiers against Nicaragua and Dominica owing to Covid-19.
"I am pleased with the performance of the team [and] the way we performed to win the game," said Jones. "[…] The aim was always to get better and stronger with each performance… We have had a few additions—not all the additions that we wanted so far—but the squad itself is getting deeper and stronger. 
"That puts us in a good place for when we go on to the Guyana match and beyond."
On the topic of 'additions' Jones still wants, might that mean the inclusion of Turkey-based forward Kennya 'Yaya' Cordner, the TTFA 2021 Player of the Year, and former National Under-20 Team stand-out Afiyah Cornwall?
Fair to say that Jones did not appreciate the question too much.
"What we have now is what we are working with," said Jones. "Afiyah… They are not here because they don't want to be here. As much as the public is crying out for certain people, some people don't have the discipline [and] the desire to come in and to actually work to attain a place or give themselves the opportunity to try. 
"It is not that they haven't been invited to training so that I could personally see them. I know they were invited before and there were some issues then.
"[…] You should be happy for the players who are in the squad and working well."
Regarding Cordner, who quit the squad after the coach cut her friend, veteran midfielder Maylee Attin-Johnson, he was more diplomatic but just as firm.
"Yaya is where she is—we wish her well for what she is doing, she has been a great ambassador and I hope she does well in her future," he said. "For now, we are concentrating on the squad we have and the people who are to come in."
There is still the matter of Guyana. Packed with talent born and developed in North America and Britain, the Lady Jags present a genuine challenge.
Occupying their technical area, Guyana head coach Dr Ivan Jones lacks Jones' long, storied involvement in the game. But he is a noted motivational speaker in Canada, which might count for something in a do-or-die affair.
Jones credited the Jags for a solid midfield and 'a couple [of] clever players—a striker and a left forward'. But he oozed confidence in his own troops.
"Drawing the match is not what we are about," he said. "We want to win every game in this round of qualification… I am very confident that, once we do what we're supposed to do, play how we are supposed to play and manage the game how we want to manage it, we will definitely come away with the victory."
The Women's National Senior Team have had a startling turnover of coaches in the past seven years. Under former Trinidad and Tobago Football Association (TTFA) president David John-Williams, they went from Randy Waldrum to Kendall Walkes, then Anthony Creece, Richard Hood, Carolina Morace, Jamaal Shabazz and finally Stephan De Four.
The Robert Hadad-led normalisation committee era saw the appointments of Welshman James Thomas, American Futsal coach Constantine Konstin and then Jones—all within the space of seven months.
Jones, at least, did not come across as a man desperate for the exit. Yesterday, he spoke about his potential role in the rebuilding of the women's national programme.
"The minimum standard for us is to win every game we play. That is the mentality we want to develop within the squad, especially in this round," he said. "We do know that when we go on to the other stages, the competition will get harder, but now [this] is a good platform for this team to be able to get into that winning mentality… All of these matches are building blocks for us.
"[…] The entire squad has to know that we play in a certain manner, no matter who steps in at any point in time. Even though they have their individual characteristics, the team's DNA has to remain.
"[…] We are not too concerned about all the noise on the outside, we are concerned about how we get focused for the match ahead. We have taken care of business today."
One more win—or a draw—and the rookie coach would have earned himself the chance to continue Project Women Warriors.
Wired868 has provided readers with solid, independent journalism since 2012.  If you appreciate our work, please contribute to our efforts. 
Support Independent Journalism