Women's National Senior Team head coach Kenwyne Jones suggested today that the Trinidad and Tobago Football Association (TTFA) should consider recognising and rewarding former Women Soca Warriors captain Maylee Attin-Johnson and star forward Kennya 'Yaya' Cordner for their tremendous service to the local game.
Neither player, though, will be rewarded with a place in his team for the upcoming 2022 Concacaf W Championship, which serves as a qualifying competition for the 2023 Fifa Women's World Cup and the Paris 2024 Olympic Games.
Two weeks ago, a brief flurry of social media posts suggested that all was not right between the head coach and two of his senior players. Today, with a few gracious words for both parties, Jones confirmed a parting of the ways.
He made it clear, though, that it was his call to end the 35-year-old Attin-Johnson's immediate international career.
"It was a coaching decision," said Jones. "It is in my remit and our remit to make decisions that are best for the programme. She has been a fantastic servant and we do respect that, but we have to think about the entire programme—not only where we are today and where we want to be next week but also for the next 10 years.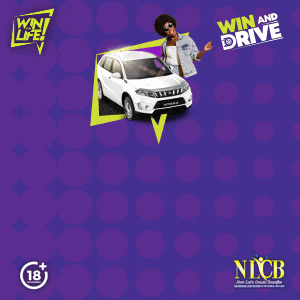 "We do thank her for her will and commitment but at this point in time we are going to go in a different direction."
Attin-Johnson, a versatile midfielder with an eye for a pass and a tenacious spirit, has not represented the two-island republic in competitive international football since the 2016 Concacaf Championship under then head coach Richard Hood—the Women Warriors finished as defeated semifinalists in the competition.
Since then, Attin-Johnson, a key player in the team's 2015 Fifa World Cup qualifying adventure, fell out with Italian head coach Carolina Morace, declined an invitation from Morace's successor, Jamaal Shabazz, and was overlooked by subsequent head coaches Shawn Cooper and Stephan De Four. 
However, Attin-Johnson rejoined the national set-up under Welshman James Thomas last year and appeared to still have something to offer on the field, running out under Thomas' successor, Jones.
In three practice games last year, Jones used Attin-Johnson in the 'number 10' role for 267 from a possible 270 minutes. So what changed?
Jones was unwilling to say any more.
"We do thank her for her commitment, for her drive and for what she has done for women's football," he said, when asked to explain his decision.
Cordner's departure appears to have been a response to the fracture between Jones and Attin-Johnson.
Jones, a 2006 World Cup player and former England Premier League forward, said the 33-year-old Cordner had not been dropped but had made herself unavailable.
"Nothing was done to Ms Cordner," said Jones. "Again, we do wish her well and hope she has all success in the future—but we have to continue."
Cordner, who plays professionally for Fenerbahçe in the Turkey Women's Super League, was Trinidad and Tobago's 2021 Women's Player of the Year and is one of the country's all-time top goalscorers. Her 39 international goals are four shy of the record set by her former teammate, Natasha St Louis.
If Cordner has turned down the chance to represent her country because of Attin-Johnson's omission, there is precedent. In 2018, she refused to play in Trinidad and Tobago's final group match of the 2018 Concacaf Women's Championship as a mark of protest against coach Cooper's sparing use of another teammate, Lauryn Hutchinson.
Cooper denied victimising Hutchinson who, ironically, was   substituted early in the same match, lasting just 33 minutes before hobbling off with an ankle injury.
"This is Trinidad and Tobago's national team; we are going to continue to work hard to represent Trinidad and Tobago's national team," he said. "There is an opportunity for us to find gems and develop gems for the future. So again, even with her, we wish her well. 
"She has been a fantastic servant and maybe in the future she should be honoured by the Association as well, because we do have to honour our athletes in that manner. And hopefully she can find a way to reintegrate with Trinidad and Tobago's football in some capacity."
Cordner was one of eight players who have started in every game under Jones so far, against Panama and the Dominican Republic (twice each). It means the rookie coach will have to try new combinations in the competition.
"Absolutely not," said Jones, when asked if he regretted not using more players in their four practice games. "It gives an opportunity [now] for other players to come to the fore and be the future of Trinidad and Tobago football.
"[…] For far too long, we have not thought about succession planning and how we are going to bring in and introduce the younger talent. That is something that we have to do."
Trinidad and Tobago host Nicaragua in their Group F opener on 17 February before they face Dominica in Guyana on 20 February. They then tackle the Turks and Caicos Islands and Guyana on 9 and 12 April respectively. Only the group winner will advance to the Concacaf W Championship.
There will be at least one more significant absence from the team. Assistant coach and analyst Charlie Mitchell, like his Welsh compatriot, Thomas, has also vacated his TTFA post.
"He has taken up an opportunity to become the head coach of Sheffield United's Under-23 and the head of another department [there]," said Jones. "He has been a terrific asset for us here in Trinidad and Tobago. Unfortunately I guess his contractual situation didn't give him more permanence and he decided to take up this opportunity. 
"It is unfortunate for us but we are working to fill the gap very quickly and that will be done pretty soon."
Jones' team played the Women's National Under-20 Team, coached by Jason Spence, in a scrimmage today and won by at least a half-dozen goals.
The Senior Women played in a 4-2-3-1 formation, which morphed into a 4-2-1-3 when the full-backs bombed forward and the wide midfielders tucked close to the centre-forward.
Maya Matouk featured upfront for the Women's Warriors and was among the goals, while former Pleasantville Secondary stand-out Jasandra 'Mama' Joseph started alongside captain Karyn 'Baby' Forbes in central midfield.
"I am trying to see us control games, control the possession of the game and the tempo of the game, which I thought we got better at," said Jones. "I am satisfied with what I saw this morning from this group.
"Unfortunately for this squad, 95 percent of the squad, I would think, are out of the country. Most of the [ladies] who are here are working well and we continue to ask them to work well because it is important that we grow our base here in Trinidad.
"[…] I am happy with the overall work."
Jones hopes that the strength of the group will take the Women Warriors through the Concacaf qualifying phase.
"The strength of our team is going to be our team play," he said. "Yes, we will have individuals who can do some sort of magic and get us a result. In games, you have a goalkeeper at some point in time making a save, or a defender making a tackle or a midfielder making a final pass or a striker scoring a goal.
"These are moments that you have in a game. But at the end of the day, it is going to be our overall team play—how we work as a team in defence, in offence, in transition, that will determine how well we do and how we go forward."
Wired868 has provided readers with solid, independent journalism since 2012.  If you appreciate our work, please contribute to our efforts. 
Support Independent Journalism