The Hero Caribbean Premier League (CPL) has announced that its finals will be hosted by Guyana for the next three years, starting in 2022. This year's tournament culmination will have its first-ever staging in Guyana and the announced three-year long-term agreement will now ensure encore presentations in 2023 and 2024.
Guyana's 2022 CPL tournament matches hosting will include seven group games and three knockout matches, in addition to the final which will take place on Friday 30 September at Guyana's Providence National Stadium.
The acquisition of the three-year CPL Finals hosting agreement could also serve as a major boost to the cricket-related aspects of Guyana's tourism, which until now has suffered severely from a lack of any meaningful initiatives.
The opportunity to utilise its CPL 2022 match hosting assignments as a means of correcting previous inadequacies has, however, seemingly not been lost on Guyana's initiative-driven president, Irfaan Ali, himself a former minister of tourism.
It was heartening to note that, months before the CPL's actual formal announcement of the finalised agreement, President Ali's Government had already started formulating its own plans for the implementation of initiatives that would allow the full capitalisation of the obvious and immense tourism-boosting potential of its CPL Finals hosting.

President Ali had earlier announced that his government, in collaboration with the local private sector, will also stage two weeks of events in the form of a Cricket Carnival to coincide with the country's hosting of the CPL 2022 playoffs and final. The Carnival will celebrate the best that Guyana has to offer, showcasing the country's vibrant music, food and culture.
With its recent immense oil discoveries-driven economy also now growing rapidly, Guyana has also within recent years developed a fantastic reputation as a destination for tourists seeking unspoilt nature. The Hero CPL finals will now further showcase the country's numerous unique tourist attractions to a massive global audience. The Hero CPL's total television viewership reportedly surpassed 500 million in both 2020 and 2021.
In his official reaction to the announcement of the CPL three-year finals hosting agreement, President Ali stated as follows:
"[…] Cricket is much more than a game for us in Guyana; it is a passion, part of our culture and a unifying force. As we celebrate 'One Guyana', the hosting of the CPL final will be an energising force. We are building a product that will be spectator-focused and integrated with our regional partners for a global market.
"Cricket Carnival is a fusion of entertainment and celebration that will be mind-blowing and unbelievably different from any other global cricketing event. We welcome all to the greatest celebration of music, pageantry, Caribbean vibes with a South American touch and, of course, cricket played loudest…"
All eyes will, therefore, soon be upon Guyana, watching with intense interest to see exactly how President Ali's announced plans pan out.
Late last year, the International Cricket Conference (ICC) also announced the Caribbean region's scheduled hosting of its 2024 T20 World Cup. As such Guyana's CPL finals hosting this year and next could also serve as mini-dress rehearsals for its subsequent involvement as an ICC 2024 T20 World Cup hosting venue.
With just as many Guyanese reportedly now living abroad as there are in the country itself, the Guyanese diaspora is and has always been a significant, easily accessible and readily identifiable target market for Guyana's tourism. Significantly high numbers of the Guyanese diaspora's membership are also within the older age ranges of 60 and over.
The importance of this is that their most poignant memories of cricket are of the glory days of the Sixties and early Seventies, when the likes of Rohan Kanhai, Lance Gibbs, Basil Butcher, Joe Solomon, Clive Lloyd, Roy Fredericks, Alvin Kallicharran and Colin Croft were members of the then world-conquering West Indies teams.
Although the CPL's T20 cricket offering is a totally different format, its undeniable excitement and provided entertainment have been proven to be attractive to all ages. The potential now exists, therefore, for Guyana to utilise its acquired CPL tournament hosting assignments over the next three years as a meaningful platform for boosting return visits to their homeland by members of the Guyanese diaspora.
To that end, 'yuh going home for cricket this year?' has now become an often repeated question among overseas-based Guyanese on Facebook and other social media platforms. So much so that Guyana's relatively limited hotel rooms availability has already reportedly been filled to capacity for this year's CPL matches.
Should the demand for CPL match attendance interest-generated accommodation begin to exceed the immediately available supply, President Ali and his government would only need to look as far as their fellow Caricom member-state Barbados for readily available examples of solutions to the issue.
As evidenced by its magnificent handling of the massive influx of thousands of English visitors as spectators for the recent West Indies versus England Apex Series Second Test, and in numbers that were arguably the highest ever recorded for any similar occasion, Barbados has long since established itself as the regional leader for cricket-related tourism hosting.
Ever since the Caribbean region's hosting of the 2007 ICC World Cup and perhaps even before that, in their adaptation of their country's long-standing 'Tourism is our business' national slogan, hundreds of Bajans have been converting their homes into guest houses and/or bed and breakfast facilities.
Hosting thousands of visitors for international matches has, therefore, never really been that much of a challenge for Barbados. That reputation might well have received its greatest test this year from the seemingly significantly increased numbers of visiting English cricket fans, induced as they were by finally being allowed to travel after more than two years of Covid restrictions!
Indeed, as a means of fully utilising its three-year CPL finals hosting agreement as a meaningful platform for further boosting its existing tourism potential, Guyana would do itself no harm in following the wonderful examples set by Caribbean countries such as Antigua, Jamaica and again Barbados in utilising sports—and particularly cricket—as a marketing vehicle for creating visitor interest.
All three countries have, over the years done an outstanding job in utilising media coverage of their hosted cricket tournaments to create visitor interest within overseas audiences.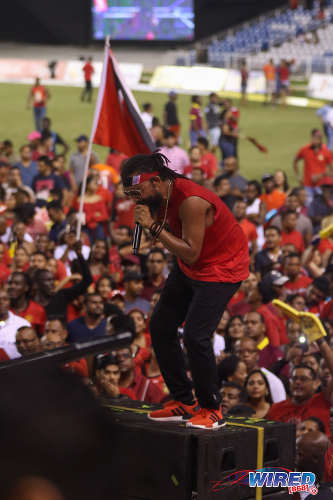 As highly commendable as the cricket tourism generation-implemented initiatives of Antigua and Jamaica have undoubtedly been, they have, however, arguably paled in comparison to those of Barbados. For the past 35 years, ever since Sir Wesley Hall's 1987 appointment as minister of tourism, Barbados has been setting the standard for effective cricket tourism promotions for all others to follow.
No other Caribbean country has ever come even remotely close to Barbados in terms of its effective utilisation of its greatest cricket heroes as tourism promotion ambassadors. Sir Garfield Sobers, the late Sir Conrad Hunte, Sir Gordon Greenidge and, most recently, the Right Honourable Desmond Haynes have all been on active duty as official ambassadors for Barbados tourism.
For many years, the former national cricketer and subsequent manager of the West Indies rebel tour to South Africa, Gregory Armstrong, fondly known as 'Titmus' by Sir Garry and others, including myself, also served as a development manager for Barbados Tourism's Toronto office.
The potential, therefore, for Guyana's tourism to now be significantly boosted by its three-year CPL finals hosting agreement does actually exist.
So too do the tried and proven effective practices of other Caribbean countries, namely Antigua, Barbados and Jamaica, as shining examples of how best it can be done.
Wired868 has provided readers with solid, independent journalism since 2012.  If you appreciate our work, please contribute to our efforts. 
Support Independent Journalism