Dynamic attacker Levi Garcia scored three international goals in his first five years as a Trinidad and Tobago footballer. Last night, he scored as many within the first 40 minutes against Barbados at the Hasely Crawford Stadium in Port-of-Spain before head coach Angus Eve pulled him out of the action early in the second half.
By the time Garcia departed, Trinidad and Tobago were already five goals clear and, without him, they scored another four to finish with a comprehensive 9-0 win in their opening affair of the so-called Courts Caribbean Classic—a tri-nation exhibition event that also includes Guyana.
The final result did not flatter the hosts either. But then the contest was a mismatch from the start.
All ten Trinidad and Tobago outfield players at the start of the contest are overseas-based professionals—five play in Europe, four in the USA and one in Central America. The entire Barbados contingent is local-based and domestic football is still outlawed there owing to Covid-19 restrictions.
Trinidad and Tobago flanker Ryan Telfer wore a face mask in the post-match press conference so it was hard to tell whether he was being entirely serious when he described the affair as 'an important result'.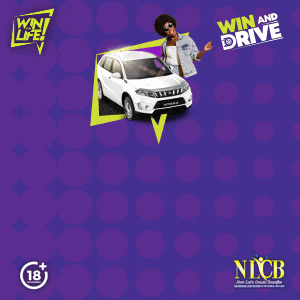 "Every single international game is a serious test, no matter their ranking," said Telfer. "[…] It wasn't an easy affair, we just made things easy in the way we moved the ball and we were clinical."
Okay then. 
Telfer scored twice last night. It was the first time since his double in a farcical 15-0 win over Anguilla on 10 November 2019 that he has scored more than one in a game for the Soca Warriors. Go figure.
Did Trinidad and Tobago head coach Angus Eve learn anything last night?
"[I learned] that if we play to our true potential, we could compete with anyone in the Concacaf zone," said Eve. "We just need a little bit more work and a little bit more experience playing together. If we could get that, we will grow from strength to strength."
Time will tell if the Warriors made a mountain out of a Bajan molehill. But it is hard to begrudge the players and supporters some fun after an enduring period of trauma that saw the team in virtual free-fall since head coach Stephen Hart was sacked in 2016.
Besides, misery can be relative. Barbados team manager Kent Hall tried to explain why, in their final Fifa international match window before the Concacaf Nations League, they hadn't used their full complement of players to make the affair a full dress rehearsal.
"There are always budgetary challenges as it relates to that," said Hall, who said the current squad trained for three weeks before last night's contest. "We have to pick and choose when we can spend the money to bring in players."

Barbados, mind you, have the same Fifa budget as does Trinidad and Tobago and are led by Caribbean Football Union (CFU) president Randy Harris. Perhaps the Barbados FA took the nickname of its head coach, Russell 'the Little Magician' Latapy, literally.
Starting in front of a crowd of roughly 2,500 fans, Trinidad and Tobago should have scored twice in the opening 15 minutes. in the fourth minute, Telfer failed to steer a raking Keston Julien cross past Barbados goalkeeper Liam Brathwaite while Andre Fortune II volleyed over from another Julien delivery in the 13th minute.
But after that Barbados began to assert themselves in central midfield through the trio of captain Hadan Holligan, Darico King and Jomo Harris. And, when Nadre Butcher won a free kick from dozing Trinidad and Tobago right-back Jesse Williams in the 20th minute, it took a brilliant flying Marvin Phillip save to stop the visitors from taking the lead via a Mario Williams strike.
Barbados came close again in the 29th minute as forward Armando Lashley, who appeared to have been tugged, stayed on his feet long enough to test Phillip from close range. 
The visitors were caught between lamenting the missed chance and enquiring whether a penalty might have been fair when the Warriors struck on the break. Within seconds, Phillip punted the ball to the other end where an alert Garcia rounded Brathwaite to open the scoring.
"We'd started to build some confidence […] and got caught off guard in transition," said Hall.
Two minutes later, Barbados were again caught napping as Telfer took a quick throw to Fortune and ran on to the return pass before curling superbly into the far corner with his left boot to double the lead.
Barbados should have gotten an item themselves in the 34th minute as Azarel Croney got to the left byline and crossed for Lashley in the T&T box, only for the striker to be denied by a fine Phillip reflex save at point blank range.
Once more, Trinidad and Tobago promptly scored at the other end. Telfer danced past two challenges near the centre circle and released Garcia, who finished clinically with only the Barbados goalkeeper to beat.
And, in the 40th minute, Garcia got his maiden international hattrick with his first headed goal for Trinidad and Tobago, rising to head home a Noah Powder corner kick.
At halftime, Trinidad and Tobago had had seven good scoring opportunities to three for Barbados. And the scoreline read 4-0.
"We had a good talk at halftime and tried to motivate them to start fresh in the second half," said Hall. "We had a decent 10 minutes after that. But once we conceded, you could see the heads drop…"
In the 53rd minute, Barbados had another good look at goal, only for Holligan to be denied on the goalline by Warriors defender Kareem Moses.
Telfer then stepped in off the right flank to score Trinidad and Tobago's fifth with a cracking left-footed strike that went in off the underside of the bar. And Barbados were finished.
If it were a boxing match, referee Cecile Hinds would have been obliged to stop the contest then.
"Physically [the difference between the two teams] started to show as well," said Hall, "and when it came to those transition moments, we struggled physically."
Eve, sensing the moment, turned to his substitutes' bench and sent on just about every attacking player he could find. The message was clear and his Warriors did not disappoint. Nicholas Dillon and Duane Muckette went on in the 65th minute and combined for Trinidad and Tobago's sixth goal—scored by Dillon just three minutes later.
Dillon's celebrated his 25th birthday last night but that does not begin to cover the young man's redemption story.
Four years ago, the former Naparima College forward made his senior debut for the Red, White and Black in a 1-0 friendly defeat to Panama. Attached to Belgium amateur team, Patro Eisden Maasmechelen, at the time, Dillon was trying to get his international career going.
Two weeks ago, the then 24-year-old was representing Carib Brewery—not on the football field but on the assembly line as a temporary worker. Alerted to his potential availability, Eve asked Central Football Association coach Randolph Boyce to include the 6′ 2″ forward in his team when they played T&T in the zonal competition last weekend.
Dillon impressed and did not have to wait long for his reward. Yesterday, he scored two goals within 12 minutes. His second item was a clever flick at the first post off a cross from fellow substitute John-Paul Rochford.
Rochford made a bit of history for himself too, notching his first senior international goal in the 81st minute with a thumping shot on the near post past a bewildered Brathwaite—after gliding past Barbados substitute Ramon Manning.
Two minutes earlier, Defence Force flanker Reon Moore got his fourth goal in seven appearances under Eve with a neat finish after another Julien cross from the left flank.
Keen to focus on the bright side, Hall wryly noted that Barbados 'certainly have room for improvement'.
"We got a dust down obviously," he said, "but there were actually some positives. I thought our attacking play was improved. 
"I think the boys would learn from it… We have got to take it on the chin."
There could be no challenging Eve when he credited his team's application at least. And at the final whistle, the supporters,  numbering roughly 4,000 by the end, gave the players a standing ovation.
"We could have dropped [our standards]," said Eve,  praising his players' incessant tempo. "When you get a team to kill, you kill them off. We showed our professionalism."
Trinidad and Tobago need to show offensive teeth if they are to top their group in the second tier of the Concacaf Nations League, which starts in June. If nothing else, Barbados would have provided confidence.
From 7pm on Sunday, Barbados return to the Hasely Crawford Stadium to face Guyana in the second Courts Caribbean Classic affair, while the 'Golden Jaguars' and the Soca Warriors lock horns on Tuesday night at the same venue.
Expect to see more goals.
(Teams)
Trinidad and Tobago (4-1-2-3): 1.Marvin Phillip (GK) (captain); 23.Jesse Williams, 3.Kareem Moses, 2.Aubrey David, 16.Keston Julien; 17.Mekeil Williams (15.Neveal Hackshaw 74); 19.Noah Powder (24.Kevon Goddard 84), 8.Andre Fortune II (10.Duane Muckette 65); 7.Ryan Telfer (14.John-Paul Rochford 74), 11.Levi Garcia (9.Nicholas Dillon 65), 13.Judah Garcia (12.Reon Moore 74).
Unused substitutes: 21.Denzil Smith (GK), 4.Leland Archer, 5.Samory Powder, 6.Radanfah Abu Bakr, 18.Triston Hodge, 20.Jabari Mitchell, 25.Justin Sadoo.
Coach: Angus Eve
Barbados (4-1-4-1): 18.Liam Brathwaite (GK); 20.Nicoli Brathwaite, 4.Mario Williams (2.Ricardio Morris 80), 8.Ackeel Applewhaite, 5.Jamaal Watson-Cummins (3.Ramon Manning 46); 6.Jomo Harris; 11.Azarel Croney, 13.Darico King (17.Akeem Hill 46), 10.Hadan Holligan (captain), 7.Nadre Butcher (14.Kevon Lucas 80); 19.Armando Lashley.
Unused substitutes: 1.Kishmar Primus (GK), 15.Lemar Catlyn, 16.Shay Prescod, 12.Honor Bradshaw, 9.Keon Atkins.
Coach: Fitzgerald Carter
Referee: Cecile Hinds
Courts Caribbean Classic
(25 March 2022)
Trinidad and Tobago 9 (Levi Garcia 27, 35, 40, Ryan Telfer 29, 59, Nicholas Dillon 68, 77, Reon Moore 79, John-Paul Rochford 81), Barbados 0 at Hasely Crawford Stadium.
Upcoming fixtures
(27 March 2022)
Guyana v Barbados, 7pm, Hasely Crawford Stadium;
(29 March 2022)
Trinidad and Tobago v Guyana, 7pm, Hasely Crawford Stadium.
Wired868 has provided readers with solid, independent journalism since 2012.  If you appreciate our work, please contribute to our efforts. 
Support Independent Journalism