For the first time since he was hired as Trinidad and Tobago Men's National Senior Team head coach, Angus Eve will play a friendly game within a Fifa international match window.
The flip-side, though, is Trinidad and Tobago's sparring partners, Barbados and Guyana, have already indicated that they will not be at full strength—so it will not be as taxing a contest as it might have been.
The Soca Warriors will host Barbados at the Hasely Crawford Stadium in Port-of-Spain on  Friday 25 March before they tackle Guyana at the same venue on Tuesday 29 March. In between the two fixtures, on Sunday 27 March, Barbados and Guyana will square off at the Hasely Crawford Stadium. All matches kick off at 7pm.
Eve welcomed the chance to play at home and suggested that the outings, dubbed the Courts Caribbean Classic, could be a step towards 're-establishing ourselves in the Caribbean and by extension in Concacaf'.
The 25 March outing against Barbados would be the Warriors' first international friendly in Trinidad and Tobago since then head coach Dennis Lawrence oversaw a 15-0 mauling of Anguilla at the Ato Boldon Stadium in Couva on 10 November 2019.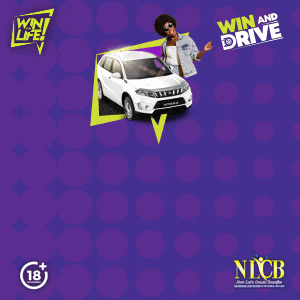 "We would love to actually see the people in the stands and see the team play live," Eve told the TTFA Media. "A lot of the fans don't know the team right now and this is an opportunity for them to see the […] work that we've been doing. 
"[…] This will be the first time I will actually have the majority of the team that I want to have and play the style of football that I actually want to play with them. Unfortunately we still could not get a couple guys because they had club commitments and we rather sacrifice them now and have them for the Nations League. 
"Other than that I think we have gotten the core of the team that we want to work with and will try to express ourselves going forward in these two friendlies."
The March outings are the last opportunity the Warriors will have to get their squad together, within a Fifa match window, before the Nations League.
In nine months as head coach, Eve has been afforded a solitary warm-up match by the Fifa-appointed normalisation committee, which the Warriors lost 5-0 away to Bolivia.
The tri-nation fixtures represent a reunion of sorts for three of five Trinidad and Tobago coaches who are leading senior men's teams across the region. Iconic former 2006 World Cup player Russell Latapy is the Barbados head coach while Jamaal Shabazz leads Guyana's 'Golden Jaguars'.
Both Latapy and Shabazz are former Trinidad and Tobago Men's National Senior Team head coaches.
Missing from the party are ex-Soca Warriors assistant coach and World Cup 2006 striker Stern John and former Trinidad and Tobago Girls Under-15 coach Rajesh Latchoo, who are now head coaches in Anguilla and Dominica respectively.

Latapy will travel to Port of Spain with a primarily local-based Barbados team but hopes to still be competitive. At present, the Soca Warriors are ranked 101st in the Fifa rankings while Barbados and Guyana are 163rd and 175th respectively.
"I think it's a great opportunity for all three Caribbean nations to play against each other ahead of the Concacaf Nations League," said Latapy. "It's especially good for our team Barbados to have the chance to come up against better ranked and more experienced opposition, especially as they will be at home. We will be using this as preparations for the Nations League and looking to continue developing the team.
"Obviously we Barbados would love to have the preparation time as our opponents. Covid-19 has hit us really hard and unfortunately our domestic league hasn't resumed and we don't have the financial and administrative support that I'd like. But we have a group of players that wants to do well and it's a pleasure working with these young men and see them grow."
Shabazz, like Eve, commended Unicomer for its role in the upcoming matches.
"For me as Guyana national team coach, born in Trinidad and Tobago, competing against Russell Latapy with Barbados and Angus Eve for Trinidad and Tobago, [it] is very exciting," said Shabazz. "While we will battle with each other in these matches and use it as practice for the Concacaf Nations League, this series brings us up against a common opponent called Covid-19. We are happy that the Trinidad and Tobago Government, the Health Minister and the Ministry of Health and the Chief Medical Officer and his hardworking staff have afforded us this opportunity to play.
"We look forward to these matches and, insha'Allah, we intend to be intense and provide exciting football."
Eve said he is looking forward to crossing swords with his two former colleagues.
"I played with Russell all my life [and] I worked with Jamaal Shabazz and played under him," said Eve, "and these are two guys who I respect a lot and are doing great things with their teams in the Caribbean. They want to win the games just as we do. They are looking to develop their programmes just as we do. 
"Both teams have a cadre of English-based players. No longer can you just look at the name of the team that you are playing but you also have to look at the calibre of players in the squad. It will not be an easy game for us and that's what we want."
At present, Eve has a combined team of senior and Under-20 players participating in the TTFA Inter-Zonal Screening Series with games every Sunday.
Thus far, the Trinidad and Tobago XI has whipped an Eastern Counties XI 5-0 and were held 2-2 by a Southern FA XI.
Editor's Note: Wired868 updated story after the TTFA confirmed the friendly games against Barbados and Guyana. The local football body, whose office staff is led by acting general secretary Amiel Mohammed, initially sought to promote the outings without revealing the names of the opponents or the players involved—just one week before the first match.
International football associations usually confirm friendly games months in advance and select teams with as much as three weeks' notice.