Fifa has opted not to eject Russia from the Qatar 2022 World Cup qualifying campaign but will instead allow them to continue competing as Football Union of Russia (RFU).
The decision was announced today by the Bureau of the Fifa Council, which is headed by Fifa president Gianni Infantino, as a proffered response to the international backlash over Russia's invasion of Ukraine—after Poland, Sweden and the Czech Republic all refused to take the field against Russia.
However, the Fifa ruling was immediately criticised by Poland football president Cezary Kulesza, who reiterated that his country will have no sporting contact with Russia.
Russia is due to play Poland on 24 March in a Uefa Play-off fixture, with the winner advancing to face either Sweden or the Czech Republic on 29 March. Only one of those four nations will advance to the Qatar World Cup.
Fifa declared that the play-off matches involving Russia, which were all due to be staged in Moscow, will instead be 'played on neutral territory and without spectators' while the 'Football Union of Russia' will not be allowed to use the Russian flag or anthem.
In addition to Infantino, the Bureau of the Fifa Council comprises Salman Bin Ibrahim Al-Khalifa (Asia), Patrice Motsepe (Africa), Aleksander Ceferin (Europe), Victor Montagliani (North and Central America and the Caribbean), Alejandro Dominguez (South America), Lambert Maltock (Oceania).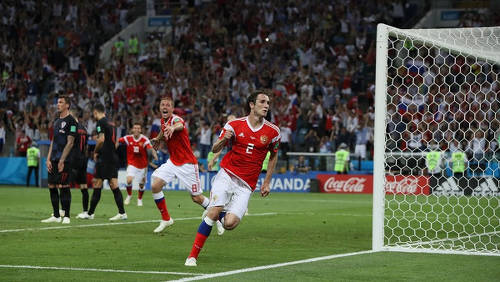 According to a Fifa release, the Bureau's decision was unanimous and 'in line with recommendations from the International Olympic Committee (IOC)'—which allowed Russia to compete at the Beijing Olympic Games as the ROC (Russia Olympic Committee), despite a two-year doping ban.
"First and foremost, Fifa would like to reiterate its condemnation of the use of force by Russia in its invasion of Ukraine," stated Fifa. "Violence is never a solution and Fifa expresses its deepest solidarity to all people affected by what is happening in Ukraine.
"[…] Fifa strongly believes that the sport movement should be united in its decisions on this topic and that sport should continue being a vector of peace and hope."
Kulesza retorted that Fifa's decision was 'unacceptable'.
"In the situation of the war in Ukraine, we are not interested in the game of appearances," stated Kulesza, via Twitter. "Our position remains the same: the Polish national team WILL NOT PLAY against Russia in the play-off match, regardless of the name of the Russian team. #solidarnizukraina"
Should Poland stand its ground, Fifa will be forced to decide which team advances to the next play-off round in the boardroom, with the Court of Arbitration for Sport likely to be asked to pronounce on any decision.
Fifa president Infantino was awarded the Order of Friendship medal by Putin at the Kremlin in 2019. He has refused to respond to suggestions that he should now reject the Russian State award.