Members of the Trinidad and Tobago Football Association (TTFA) today approved the third auditing firm to review the financial management of its Fifa-appointed normalisation committee in less than two years.
Aegis Business Solutions is now officially responsible for the TTFA's financial statements of 2020 and 2021—a period that includes three months of former president William Wallace's stewardship and the entirety of NC chairman Robert Hadad's tenure.
Curiously, Aegis is the third firm hired for that purpose, after Madan Ramnarine & Co and then Grant Thornton Orbit Solutions were retained as external auditors before each in turn walked off the job.
Northern Football Association of Trinidad and Tobago (NFATT) general secretary Akel Baig asked acting TTFA general secretary Amiel Mohammed, before this evening's EGM if he cared to explain what was going on.
"This situation is very suspicious," stated Baig, in an email copied to all members, "and it creates an environment of uncertainty regarding the management of the TTFA when auditors constantly decline the job opportunity."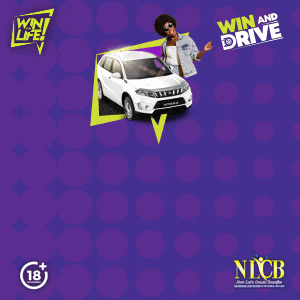 Baig stressed that his letter, which posed seven questions to the normalisation committee, represented concerns from at least a dozen members. It was formally handed over by him, but he was not the author.
Mohammed responded in writing too.
"On 6 October 2021, Madan Ramnarine & Co resigned from their appointment and the NC approached GTO to audit the TTFA's Financial Statements for 2020 in addition to the Financial Statements for 2021," stated Mohammed. "Based on risk management assessments conducted by Grant Thornton International, given the resignation of Madan Ramnarine, on 31 December 2021, GTO declined the appointments for the 2020 and 2021 audits.
"The NC then approached Aegis Business Solutions, BDO and PKF to submit proposals to conduct the audits of the TTFA's Financial Statements for the years ending 31 December 2020 and 31 December 2021. 
"[…] The NC received proposals from Aegis and PKF and based on our analysis of the proposals and the cost differentials, the Aegis proposal was accepted… I hope this clarifies and look forward to welcoming you at the EGM."
Mohammed's response recounted what happened, not why it had happened. But it was enough for several members—most notably, Veteran Footballers Foundation of Trinidad and Tobago (VFFOTT) representative Selby Browne and Central Football Association (CFA) general secretary Lennox Sirjuesingh.
"It is my great pleasure to extend my personal congratulations to you for having clearly embraced my recommendation that the fifth mandate to the normalisation committee from Fifa, should have included […] constant communication with the TTFA membership," Browne told Mohammed. "[…] Receipt of your communication […] also gives me the assurance that my personal direct communication with several key members of the TTFA membership family with respect to your Notice of EGM […] has been successfully communicated, with the desired proper resultant effect.
"Your communication […] having thankfully addressed the concerns raised with the initial Notice of EGM."
Sirjuesingh concurred.
"Perfect!!!! Well said, Selby," Sirjuesingh replied. "There seems to be a desired new approach to communication and I do welcome the due process in this regard."
At this evening's EGM, Aegis Business Solutions was hired without debate while members expended more energy on a proposal from Trinidad and Tobago Football Referees Association (TTFRA) president Osmond Downer that membership fees be waived for the last two years, owing to the Covid-19 pandemic.
Downer's motion passed and Hadad agreed to reimburse members who have already paid fees for 2020 and/or 2021.
One member, who spoke on condition of anonymity, described today's EGM as 'a good discussion' and 'a nice meeting'.
"The takeaway from the meeting was the need for the normalisation committee and the members to have more dialogue," said the stakeholder. "They promised it and it is taking place."
The official could not give any example of the improved dialogue, when asked to do so. However, he noted that somebody had said so during the EGM.
"At the meeting, someone mentioned that they appreciate the way information is coming and flowing," he said. "To me, that stood out the most. So I think Mr Hadad is working harder to win over the standing members, if that wasn't the case before."
The view that the normalisation committee is improving its interaction with members is not unanimous, though.
"I don't know the strategic plan of the normalisation committee," said a second member. "I don't know where we are heading where football is concerned, on the field or off the field. I would like to support the normalisation committee but I do not know if they are going left or right.
"[…] How can you get behind a body if you do not know what they are doing?"
The reality is that the normalisation committee, which comprises Hadad, Judy Daniel, Nigel Romano and Trevor Nicholas Gomez, had its third auditing firm in less than two years. And football members got a rebate on their fees to the local governing member.
For the most part, the membership was happy with that.
Nobody knows why Madan Ramnarine & Co and Grant Thornton Orbit Solutions preferred to walk away rather than affix their signatures to the TTFA's financial statements for the period covered by Hadad's normalisation committee, though.
And, for the most part, nobody seemed to care either.
Wired868 has provided readers with solid, independent journalism since 2012.  If you appreciate our work, please contribute to our efforts. 
Support Independent Journalism