I think I ought to apologise to Hayden Walsh Jr. But I know I owe Akeal Hosein an apology.
Romario Shepherd, the allrounder who shared the spotlight with Hosein in Game Two of the Betway five-match T20 series in Barbados on Sunday, had an essential message for the West Indians after the day's outstanding performance:
"Sometimes you lose (a) game and you improve and sometimes you win (a) game and you don't improve."
That 'you' is not just the players; it's we supporters as well.
Before Sunday, for me, the spinners Walsh and Hosein unhesitatingly qualified for the handle 'tail-enders'. For the T&T left-hander in future, however, I am definitely going with 'lower-order batsman'—which former tail-ender Ian Bishop has long been insisting is the appropriate term.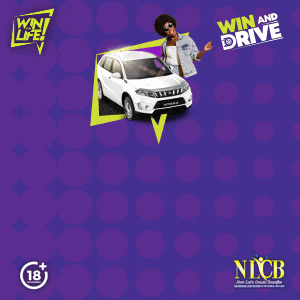 The soon-to-be-29-year-old could graduate to 'allrounder' one of these days. But he will have to earn it. We have perhaps granted that status to others too easily in the past.
But we'll come back to Hosein's status…
For Walsh, the jury is still out. I am going to wait and see how the leg-spinner acquits himself if and when he gets another chance. Given his performances going all the way back to last year's CPL, there is simply no guarantee that he will. On current form, barring injury to Fabian Allen, he might very well luck out.
The reason I may owe him an apology is rooted in the fourth T20 game against Australia in July last year. It was the only one the Nicholas Pooran-led home side lost.
During Sunday's last over, I instinctively revisited the last over of that game in my mind. The eventual margin? Four runs.
Andre Russell swung hard at Mitchell Starc's first ball. He made enough contact to get it to long-on. But over long-on is where he intended it to go. So, confident that he would get Starc the next time, he declined the easy single and sent Walsh back to the striker's end.
In the end, Starc won the match-up, defending 11 runs. And Australia won the battle but still lost the war 1-4. And, after watching number ten Hosein at work on Sunday, I concluded that had Walsh not had a 'tail-ender' tag that day, WI might have won.
At the time, I defended Russell's decision not to trust the number 8 to be able to (man)handle Starc. I was certain. But perhaps those who argued differently were right. Perhaps. That is what Hosein's Sunday success did for me.

Not, let me add, that Saqib Mahmood, with nine T20s and seven ODIs under his belt, is nearly in the same bowling universe as the left-handed Australian.
But try to recall Hosein's reaction, so splendidly captured by Lasana Liburd in his match report, when no 'wide' call came from Joel Wilson on the second ball.
It's as clear as day; even before he thrice clattered Ben Stokes, oops, Saqib over the boundary to leave his team one short, he was feeling it, he knew he had it in him on the day.
Study the video of him as the players congratulated one another on the edge of the field in the post-match ritual. And take another look at the still shot of a disappointed Hosein being consoled by the English captain and a handful of English players, also post-match.
Doesn't another photo leap immediately into your mind? Doesn't that recall in short order yet another moment frozen in time?
The first is the shot of a crestfallen, tearful Carlos Brathwaite, crumpled up in the middle of the pitch at the end of the New Zealand game in the 2019 World Cup.
With seven runs needed for an incredible West Indies victory, he has hit Jimmy Neesham's first ball of the game's last over high to the midwicket boundary. Trent Boult swallows the catch.
Then it hit him. He has messed up. Big time!
Hosein is not in tears. Once more, Liburd captures a concealed truth in his story.
"And Wilson is probably," his final story-ending Mr Live Wire flash says, "still doing his level best to stay out of Hosein's sight."
It's not satire; it's insight: Hosein is much less crestfallen than seething. He is not, however, angry with himself; he has not let his side down.
Which is why the second picture forces its way into our mind's eye. It's Brathwaite, chest thrust proudly out, arms spread wide, bat pointing to the heavens and roaring his triumphal, soul-stirring, history-invoking animal satisfaction at the accomplishment.
Not to be. Thank you, Joel Wilson.
Yes, Hosein falls short. But unlike Brathwaite, he has no reason to flagellate himself. He has more than exceeded all reasonable expectations. For me, precisely because no one could reasonably expect him to achieve what he eventually achieved, he moves right up there behind CB and BCL on my list of indelible memories.
Who knows? With the added wide, he might just have gone all the way to the top.
It's important to re-stress Romario's message, though: like with CB in 2016, I gave Hosein and Shepherd no chance of pulling it off at 98 for 8. And with 30 needed off the last six, well, even less than that.
So showering on him all the kudos he has so clearly earned, let me in the same breath offer a heartfelt apology to Akeal for having underestimated him.
But I shall never do him the disservice of expecting him ever to reproduce Sunday's heroics.
That attitude, I have argued elsewhere, might well be what cost us the 2020 World Cup title.