"[…] One option is that we start to play with vaccinated persons only—no audience or spectators… Some sporting disciplines are looking better than others. For instance, based on what has been put to us by cricket, cricket looks good. 
"[…] In football… the Super League couldn't tell [how many of their players are vaccinated] because they said they couldn't keep track of their players. Of the 11 Pro League teams, one team responded stating that they are fully vaccinated and the others said they have not been able to keep track of their team's players.
"So in order for me to speak about the readiness of Pro League, or the readiness of the Super League, or the readiness of football at that level, with the numbers they have presented to us, we cannot tell…"
Minister of Sport and Community Development Shamfa Cudjoe attempts to address pertinent issues affecting sport in Trinidad and Tobago and what the Government is doing about it, in an extensive interview with Wired868:
Wired868: We are at the end of the SOE; but, of course, Covid-19 is very much here still in our society. Where does all of this leave sport; and in particular, team sport?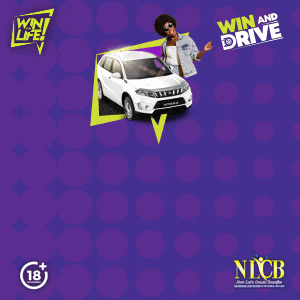 Shamfa Cudjoe: The concern is when can we go back to playing as we used to. But at the end of the day, we work hand-in-hand with health officials to determine when we are safe and what types of activity are safe. 
We have some activities that are deemed to be okay—some tennis and golfing activities, because for the most part those don't have any contact—[and] the national teams have been allowed to play. But we would like to see a greater opening so the others can play.
Of course, vaccination is key. And not just vaccination of the players but vaccination of the general public and spectators and so on. What we have been doing in the Ministry of Sport and Community Development is working with groups when they write to us seeking clearance from the Ministry of Health. 
We review their requests and then send a letter supporting and asking for clearance from the Ministry of Health. In some cases we have been successful, in some cases 'no'—where the Ministry of Health feels they will not be able to uphold the Covid protocols at that said event or activity.
What we are doing right now, we had our very own vaccination drive in September because we realised uptake [of the Covid-19 vaccine] is very, very low. I remember when we went to the Olympics, we had a large number of athletes who were very hesitant about taking the vaccine. 
So in September, we did a vaccination drive. In all honesty, Lasana, the response was poor; the response was very poor.
Wired868: Where was this drive? Who did it target?
Cudjoe: The national governing bodies and the sporting bodies registered with the Ministry of Sport… We are building a case to try to get clearance for organised sports. What we are trying to do is to make a case to the Ministry of Health and the CMO to allow organised sport. 
I think if we step out in an organised way, then from there we can open up more and more incrementally from there. But we need to get back out there. 
So we reached out to the various NGBs, starting with the ones that are under SporTT because they are the more high-performance type of sports. As you know, we oversee 50 groups. Of the 50 sporting disciplines, we have some that are able to operate online like chess and so on; so we have some activities taking place. But in the case of contact sport, we want to get out there.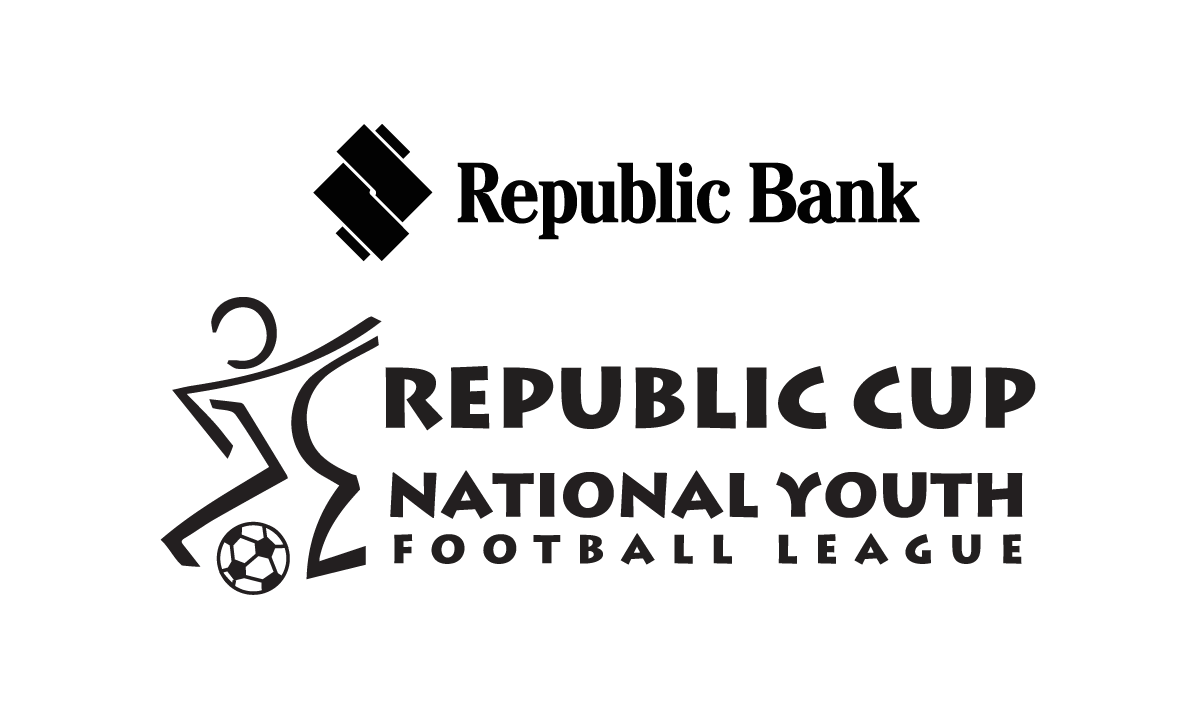 I think if we can do that in an organised way, then it would trickle down into the community-level sport. I think what we are doing now will also encourage other athletes to get vaccinated and people who are sport enthusiasts who want to come to be spectators to be vaccinated. 
So what we we are looking at is having sport in an organised fashion in places where crowds can be contained, where the venues can be sanitised before and sanitised after, where we can control spectators.
One option is that we start to play with vaccinated persons only—no audience or spectators. Another option is in organised venues only, [with] vaccinated viewers at 50 percent capacity. But we are working on that proposal right now and we want to present it to the Ministry of Health to see how they see that.
Some sporting disciplines are looking better than others. For instance, based on what has been put to us by cricket, cricket looks good. Football? We cannot say for the Pro League but for the national football teams, you have 90 to 100 percent of the athletes among those teams vaccinated. 
The Super League couldn't tell because they said they couldn't keep track of their players. Of the 11 Pro League teams, one team responded stating that they are fully vaccinated and the others said they have not been able to keep track of their team's players.
So in order for me to speak about the readiness of the Pro League or the readiness of the Super League or the readiness of football at that level, with the numbers they have presented to us, we cannot tell.
Some disciplines are good and getting better. For instance, golf is reporting a 75 percent vaccination. ASATT, which is swimming, is saying of its registered athletes, coaches and administrators, they are reporting 398 out of 736—so that is a little over half. Cycling is a little over half also. And then you have some NGBs that have not responded at all. 
We are still trying to get them to get their information together so that we can present a case.
Wired868: I know that the Ascension Tournament proposed having a competition with everyone fully vaccinated and it was turned down. Did that go through the Ministry of Sport?
Cudjoe: That did not come through the Ministry of Sport. I do not recall seeing that at the Ministry of Sport at all. Usually when those types of requests come in, we have a team of people from SporTT and we sit with them—like we have done for cricket.
For instance, with the Under-19 Cricket World Cup, we had a team set up with them and the health authorities to go over the health protocols and so on. I don't remember Ascension coming to us for that type of assistance at all. 
(Editor's Note: Wired868 was unable to reach Ascension Tournament director Richard Ferguson for clarification, but it is believed that the teams in the competition—outside of Terminix La Horquetta Rangers—were largely unvaccinated and only promised to take the vaccine if granted permission to play.)
Wired868: What should people who want to host sporting events do to get clearance?
Cudjoe: I think it would be good to approach SporTT because we have like an organising committee or a unit set up and we can bring in Ministry of Health officials—like we did for the Cricket World Cup, which we are going to host in January—and we worked through the health protocols and the presentation.
However, I think that, with the general protocols that SporTT is working on so that we can make that request to the Ministry of Health [for the re-opening of sport], it helps to give us a better sense of what we can try and what we cannot try.  
I think we need to be doing this in an organised way. People within community groups will want to go out and play just so on a community field, but with that you cannot control the crowds. [We need to play] at venues where you can control the crowd, where you can say who is vaccinated and who is not vaccinated, where you can sanitise before and after. 
If you do it at the level of national governing bodies, at least national governing bodies retain a sense of responsibility and are duty-bound to ensure that the players are vaccinated to keep it safe. 
At the end of the day, it is proving to the CMO and his team and the administrators of Health that what we are doing is safe and will not cause a spike in Covid or become a super-spreader activity. 
Of course, they are looking at the experience in other Caribbean countries that are already out there playing, so I am looking forward to seeing the proposal coming to me. We should have the first draft this week. And then we will face the Cabinet and the CMO, the Health team, to see what they will accept.
Wired868: So what SporTT is working on is a sort of blueprint that all sporting bodies can follow in terms of hosting events?
Cudjoe: No, we are looking at the state of vaccination of bodies under our [umbrella]. I think we already have an idea of what to do and what not to do coming out of hosting the CPL and then what we are going to do for the Under-19 cricket tournament come January.
But it doesn't hurt for a group planning an activity to reach out to SporTT for guidance because we have the technical guidance to do that and they can always call in the Ministry of Health to give some advice.
Wired868: I noticed that in the Under-19 Cricket World Cup, a team plays in Guyana on Wednesday and then in Trinidad on Friday, so obviously there is no quarantine. Is it that there have been exemptions granted?
Cudjoe: The same protocol that applies to vaccinated people is what will apply. I am not knowledgeable on the details.
Wired868: So was the entire Panama Women's National Senior Team that travelled to Trinidad recently vaccinated?
Cudjoe: I am not sure but I can find out. 
(Wired868 notes a TTFA release suggested that the entire Panamanian contingent was in fact vaccinated, which allowed them to skip quarantine.)
Wired868: So can you clarify what the Ministry of Sport is doing to help sporting bodies during this period? You're saying SporTT is a bridge to the Ministry of Health?
Cudjoe: Yes. They are also giving advice to set up events to maintain that are safe and then we bring in the the Ministry of Health to give clearance. Just because we say it is good doesn't mean it will pass the CMO's eyes. Yeah? It helps. Getting a technical team to look it over helps.
Wired868: Is the Ministry of Sport involved in any way in school sports?
Cudjoe: Sport for school-age children falls within the Ministry of Education. They have a whole unit that deals with that. We deal with adults.
Wired868: The Minister of Finance said the Government expects a return to sport with spectators in 2022. What is the message from the Government to sporting bodies that want to hold events in 2022?
Cudjoe: Think and plan with Covid in mind. Make sure you think about crowding, in terms of how your spectators will sit. You have to now look into recording and streaming—that has to be a major feature because everyone cannot come out and we do not want everyone to come out to be spectators. 
We want to make sure that athletes and officials are vaccinated, I think that helps. As much as we know about Covid, we know that vaccination helps. So we want to make sure that we get as many athletes and as many people from supporting units, whether it is officials and coaches and so on, vaccinated also. 
Remember the health and safety of your players and spectators and your entire fraternity count first. 
Sometimes we get proposals coming in for like next April which imagine that Covid is not here. We don't know how long Covid will be here so we are saying just plan like if Covid is here for a long time and put those things in your proposal. 
Budget for sanitisation stations and so on. Have your exit plan and your restroom plans and so on in place to keep everybody safer.
Wired868: In some industries—your grocery and so on—vaccines are not mandatory. In others they are, like your cinemas and safe zones. Which one does sport fall into to your mind? Is sport going to be for vaccinated people only in 2022?
Cudjoe: I don't think that is my call. We continue to learn and see more about Covid as we go and we are learning from other countries also; we are looking at their experiences. I am saying if you can get vaccinated go ahead and do so. There are some people who cannot get vaccinated for whatever reason. 
It also depends on the level of contact of the sport. The rules that apply to boxing would be very different from those which apply to golf and tennis where players are so far apart.
[…] We have to learn to live with it and how to work around it so that we can have live as normal as possible in a safe and secure way.
Wired868: Right. But you are saying right now, to host an event, it is an asset if the players and officials are vaccinated? It will give you a better chance to get clearance for your event?
Cudjoe: I think based on what we are seeing, we know vaccination is safer. So I would encourage athletes and sporting enthusiasts to get vaccinated because at the end of the day, we all want to be safe.
Wired868: Two of the aims of the Ministry of Sport are 'to increase the participation in sport and physical recreation at all levels; and to raise standards of athletic performance'. Can you say how that has been done before Covid and during Covid?
Cudjoe: Before Covid, we had more contact and cooperation with community sporting groups and we were especially pushing a 'Women in Sport' campaign, we had the girlsruntt challenge… We were encouraging schools and encouraging girls and women to get involved in sport. We were also working with different NGBs to make sure they had community-level activities. 
When Covid came on, we went on a registration drive which is still taking place. We also started training the different administrations so they will be better able to [run] their sporting disciplines and sporting groups, so they will be able to better manage when we go back out to play. 
We are doing work on the technical side to strengthen these NGBs… We had them send in their return-to-play programmes or proposals and we are working with them to develop those programmes.
Wired868: Can you give me an example of some of those training seminars for administrators? And how were they attended?
Cudjoe: The response has been very good. If you check the Ministry's Facebook page and Instagram page, you would see some of the fliers. For the women in sport programme, we called that the 'Pink Reign' campaign and we had over 300 participants. We had 12 different panels, we had sporting people from Trinidad and Tobago […] come in and we we heard their story and showcased different athletes.
As it relates to training for administrators and coaches, we planned to have a class for about 100 and we ended up training close to 300 people in administration, coaching, management—both at the Ministry of Sport and Community Development and we also did a set at SporTT. 
So I think at least 600 people would have benefited from that training last year and we are getting ready to start doing it again come this January.
Wired868: When you speak about the drive to increase the number of women in sport, was that based on data that showed there was low participation?
Cudjoe: It is part of our mandate with the United Nations. And studies show from the time girls get to the age of puberty, they start dropping out of sport. We looked at that culture in Trinidad and Tobago that said sport is more something for boys and something for people who are not participating well in school. We want to show that you can be a good student and an athlete, and that an athlete can be a good student, and to encourage girls to stay in sport. 
When you look at people at category four and director level in sport, you have very few women. We feel if we increase the level of participation of women in leadership level on the boards, it would create a better life for women in sports.
Wired868: And what about general stats based on our sport participation? Does the Ministry say 'we have this number of people in grassroots sport, so next year we want to have this number'? Can you explain your thinking on this?
Cudjoe: The years with Covid, it has been very difficult to gauge. We have a PSIP project where we have the general public taking a survey as to who is participating in sport and who is using our facilities. So that survey is supposed to allow us to gauge what the general total participation in sport is like and how many people use the facilities within the communities.
Wired868: And what did the survey tell you?
Cudjoe: No, I don't think that survey has come to the level of completion. We haven't been able to do it. We felt like doing it during Covid, it would not help us too much because of what is taking place. I am hoping that once we step out orderly [in resuming sport] and that is successful, we can get back to that. 
I really feel strongly, Lasana, that if we can present a strong case where we can step out in an organised way, it can can only get better from there; and we push the limit, push the limit, push the limit, until we have a greater return to sport. 
I am really hoping that this proposal is accepted and from there it can only get better. We have to do something.
Wired868: Understood. But before Covid, the Ministry of Sport identified two pillars: increased participation in sport and raising standards. Is it that there has never really existed a scientific way of gauging how that was going…
Cudjoe (interjects): That is why we developed the idea of a survey because there hadn't been a survey to give us information. Even in the case of the NGBs, they cannot tell. Some of them don't even have community sport programmes running through their specific sporting disciplines. Hence the reason the survey is so important.
Wired868: And when did the survey start?
Cudjoe (pause): It had started but we haven't been able to actually go out and get answers because Covid came upon us. I moved from Tourism to that Ministry in 2018, so this is my third year. Sport has been affected by Covid for 2020 and 2021, so I don't think it would have been wise to do the survey then.
Wired868: I noticed the Minister of Finance spoke about a firm policy on Sport Tourism in the Budget. Have there been any discussions yet with Tourism on how that will work?
Cudjoe: That is being handled primarily with the Ministry of Tourism… It would be better for you to talk to Minister Randall Mitchell… They are working to develop sporting hubs and building a whole eco-system like what is taking place in Couva, and building it at a community level. 

They are already doing work and I know there is already a policy happening but talk to Randall Mitchell on that.
Wired868: In the Budget, the Minister of Finance spoke at length about 'commercialising world-class sport facilities', but what about developing world-class athletes? What does the Sport Ministry see as its role there?
Cudjoe: In developing the athletes, we work directly with the national governing bodies. We try our best not to overstep—the national governing bodies take that very personal. We are facilitators. We provide the necessary assistance to the national governing bodies [and] provide the necessary funding at their request. 
We develop the necessary sporting facilities, making sure the facilities are available to them. We have the elite athlete funding, we have the grant funding that we provide to athletes. 
It is basically a position of support and facilitation and having the resources to assist them when they reach out, and to provide the help.
Wired868: Is there anything that can be done if a NGB is not taking up these training opportunities and you can see the sport is stagnant?
Cudjoe: We can encourage and reach out to them but we cannot step in and take over anybody's business. I can call some sporting administrations where athletes come to us and say we are not getting help from our sporting disciplines, even in terms of filling out forms for grants. What we do in cases like that is we have sporting officers who can assist those athletes one-on-one. 
You have some athletes who have difficulty filling out a form so you need someone to sit with them and really, really help them. I think that when NGBs set up their executive and structure, they have to think of athlete support and welfare more seriously.
Wired868: Let's say hopscotch was a national sport… 
Cudjoe (interjects): It is…
Wired868: Okay. Oh my goodness. I may have to try something else. Ahmm… Well let's say hopscotch hasn't had a tournament in over five years. Will the Ministry organise a hopscotch event itself? What will happen then?
Cudjoe: No. We will call the Hopscotch Association and find out what kind of assistance, what kind of training, what kind of help they need. 
Each of the sporting disciplines has an international federation they report to. So we will liaise with the international federation to figure out what help they need. 
Wired868: In terms of the TTFA, they get US$1.5 million a year minimum from Fifa alone. And yet, although the government is allowing their teams to train, the only national football team active right now is the national women's senior team. None of their youth teams are training. 
Is there any concern over the lack of activity in football?
Cudjoe: I think when there is a lack of activity in any sport, our business, as the government, is to provide assistance when called upon to give assistance… Once called upon, the Ministry has to assist in whatever way possible. 
Let's say the TTFA wants to organise itself to run a youth league. We have provided help with that before. If I am not mistaken, that was in August 2019.
Wired868: When the Government spoke out about the issues between the TTFA and Fifa, the concern from the Government was if we got in trouble with Fifa our sporting teams would not be able to play. So in that sense I wonder what do you make about our lack of activity now?
Cudjoe: I don't understand what you mean.
Wired868: The government was concerned about there being a lack of activity in football if we were banned. We were not banned and yet there is a a lack of activity anyway—or at best minimal activity. In that sense, I wonder, is there a particular concern from the government?
Cudjoe: Let's get more specific with what the Government said and what the Government's position has been and still is. The Government is not paying the TTFA's debt. Yeah? So if TTFA was not prepared to work out its issues with Fifa to work out their debt issues and so on, the taxpayer was not prepared to treat with it.
Our business is to support football development; so if they have a development programme, the Government is always willing to support that. That is what the Government is always here to do, to provide support for development of your sport—that is what our business is. 
If the TTFA, which has the okay because national teams can train and do national competitions also, if they reach out for assistance, we as the government are happy to help with the developmental programmes.
Wired868: Have there been discussions within the Ministry about the impact of the last 20 months due to grassroots sport being on hold and how we can possibly compensate for that?
Cudjoe: I think what we are doing right now in preparing the proposal for the Ministry of Health will help deal with that. Discussions are taking place but we know we can't just jump out in the communities like that; we have to show that we can do it in an organised fashion first and then break it out on a phased basis to get to the community level. 
I am very, very hopeful about what we are about to do, in terms of presenting the proposal to re-start sport in an organised fashion.
Wired868: You mentioned the 'Pink Reign' campaign earlier. What is the long-term goal of the project?
Cudjoe: To get, one, women up and moving, to get women involved in physical activity and involved in sport and to build a more physical lifestyle to help in [their] mental and physical growth. 
In addition to that, we want to showcase women in sport at different levels… We want to show that there is a place for you in coaching, a place for you in administration, a place for you at the leadership level…Whether it is horse-riding, swimming, karate, judo, you name it. 
We are trying to introduce more sport to the female population and showcase not only grown women but little girls. Encouraging parents also to want their children to have a sport and that it is not just for boys.
Wired868: And what is the mark you are aiming at so you can say this project had a good year or a good five years? Have you set any targets?
Cudjoe: Well, of course we will look at the level of participation in the road races. The level of participation will tell us how many women are getting up and getting out there… 
We sponsored about 320 women this year to cover 70 miles in the space of a couple months. We have a tracking system to see who has completed and along the way [we're having] conversations about nutrition and so on. 
And it's not only that. We are helping sporting bodies who are making sure that a part of their sporting programme has a project to encourage girls. We are working towards 50/50 participation in sport. 
We had a good showing at the Olympics for women. In all sports, we want to make sure we have a women's league. So we are encouraging sporting bodies to [ensure] as they do a sporting programme or competition, they have to have one for girls. 
So, for instance the TTGA, the golf association, last year were part of a partnership to target girls in rural communities to participate in a golf competition and we sponsored that. We want to make sure girls have that opportunity to participate in all sports.
Wired868: How did that go?
Cudjoe: That went very well but we want to see it in all sports. I think also the Dragon Boat association does a very good job in getting girls on board at a school level. You have a number of secondary schoolgirls teams doing the dragonboating—St Joseph's Convent is involved, Bishop Anstey is involved, you have a number of Tobago schools also involved.
Some sporting disciplines are more active and successful than others.
Wired868: What other events do we have on the immediate horizon in sport? Other than the Under-19 Cricket World Cup, are there any others we can look forward to?
Cudjoe: Well, we are looking forward to the Powerboat competition that is supposed to take place in February. I suppose when all the return-to-play reports come in by the end of the year, we should have a better idea of what is happening next year. But a lot of sporting disciplines have not looked too far into the future because Covid is an issue for many.
Wired868: Finally, what message does the Government have for sport stakeholders–fans, athletes, and coaches?
Cudjoe: Don't give up. Keep the fire burning. We always have something to do in developing your sport and developing our sporting discipline. 
Maybe this is the time for you to focus on an area where you are not as strong, for instance, your administration, for instance, your management. Keeping a proper roster of your athletes; developing policies in such a way to ensure you have participation of women, participation of girls, participation at the grassroots level; that you are following the rules and regulations of your international federation; that we explore different ways of raising funds and getting support, that we get our books up to standards. 
For instance, we are doing a lot of work at SporTT right now in helping sporting bodies who have fallen behind in their accounting where we are actually paying for those NGBs to get their auditing and so on done, so that they will be in a better position to access funding not just from government but private. 
[Sporting bodies should work on] developing administrative and coaching skills, and find a way to help your athletes remain active, and learn to develop strategies to live with Covid. 
Stop waiting for Covid to end. We have to find a way. Get vaccinated and do what we have to do to ensure that our sport can be played. 
Wired868 has provided readers with solid, independent journalism since 2012.  If you appreciate our work, please contribute to our efforts. 
Support Independent Journalism