"[…] Trembling like a leaf, I shakily held out the wallet before her. 'Um- I- f-found your w-wallet Miss Garcia,' I stuttered. 
"A puzzled look came across her face as she slowly took the purse. My face was turning as red as a tomato as paparazzi witnessed the entire scene…"
Wired868 received 111 properly completed entries in the 11-15 category of the inaugural Write Start competition entitled 'The day I met my local hero'. Today, we publish the first of our 10 shortlisted fictional essays, which comes from 12-year-old St Joseph's Convent (Port of Spain) student, Jalisa Charles: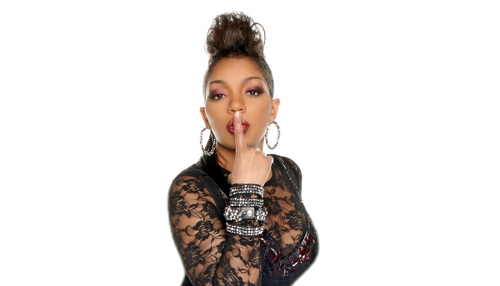 "Crunch! Crunch! Ugh!" I exclaimed aggravatedly as I stomped on the dry leaves on the sidewalk. One sweltering evening, the honeycomb yellow sun released an evil cackle as its caramel rays beamed directly on me.
With a wave of exhaustion flooding my body, I wearily dragged myself home from a hard day at school. As buckets of sweat poured from my face, I dreamt about taking a nice, refreshing dip in the pool and sipping a tall glass of apple juice: nothing seemed more perfect than that. 
Suddenly, BUNK! "OWWW!" I screeched immediately. As I bent down to rub my injured toe I whined, "Can't anything go right!" Furiously, I untied my shoe to see how severe the damage was.
"Can this day get any wor-" abruptly, I stopped mid- sentence. I gasped as my hands flew over my mouth: I couldn't believe my eyes. I was so busy complaining, I hadn't even realized what had wounded my foot in the first place.
To my utter dismay, I spotted a Bottega Veneta, diamond wallet—one of the most expensive wallets in the world! It was studded with real, sparkly gems all around: it was gorgeous. Those pearls were as hard as rocks!
I couldn't resist from becoming awe-struck as I continued to examine. Those precious stones were probably worth more than my own house. My head overflowed with questions. Who could this especially pricy item belong to? Was this awfully affluent individual aware that this was missing? Well, I was about to find out sooner than I thought I would.
Finally, I opened the purse and gasp! The owner was the one and only Destra Garcia! I stood like a deer in the headlights as my jaw dropped to the ground. It all made sense now. Destra had millions of fans because of her many popular songs, no wonder she could have afforded this.
As I was gazing at the identification card tucked inside, I promptly perceived many voices overlapping each other in the distance. As I strained to listen, I finally heard, "Destra! When is your next song coming out? Are the rumours true that you have beef with Machel Montano?" Click! Click!
Every few seconds I heard multiple cameras clicking. As swift as a deer, I spun on my heel and… POOF! Right in front me was Destra Garcia briskly pacing to a white limo with a cup of black coffee in her hand. A few metres away was paparazzi trailing behind her like a bunch of stray puppies.
My heart began to pounce against the walls of my chest as I remained with the wallet in my hand. Destra was about to hop in her luxury ride any minute now and it would be too late if I didn't act quickly. Sprinting to the crowd like my life depended on it, I raced down the path to where everyone was. Right before she was about to get in, "WAIT! STOP! DON'T G-GO YET" I wheezed out of breath.
Immediately, everyone paused dead in their tracks and the paparazzi turned to face me. Perplexed, Destra stepped away from the vehicle and looked right my direction. Trembling like a leaf, I shakily held out the wallet before her. "Um- I- f-found your w-wallet Miss Garcia," I stuttered.
A puzzled look came across her face as she slowly took the purse. My face was turning as red as a tomato as paparazzi witnessed the entire scene. 
At last, after sceptically examining the pearls on the wallet, Destra finally spoke up. She immediately began praising me and thanking me for being so honest and for returning her belonging. She went on an on about how grateful she was for being so truthful and that I was a hero for having such integrity.
Meanwhile I grinned even brighter than the flashes coming from the pictures paparazzi was taking of us. It all felt like one big jolly dream. Unfortunately, though, all dreams must come to an end and Destra explained that she had to leave because she was already tardy for a meeting. As the fancy limo wheeled away, all I could think of was that at least it was nice while it lasted.
Fast forward a few days later, I spotted someone looking extremely familiar in the newspapers, too familiar. Any guesses? Yup! It was me! Right on the front cover with Destra. The headlines read, "Girl shows impeccable integrity returning million-dollar wallet to local super star, Destra Garcia."
Grinning non-stop, I read the article feeling prouder than ever, I don't think I ever felt more satisfied. From that day on, I always had this experience as a reminder that you should always do the right thing for kindness is key.
Editor's Note: Wired868 will announce the winners of the inaugural Write Start competition on 13 December 2021. The first place winner will get TT$6,000, a six month mobile plan from bmobile, and two complimentary movie tickets to CinemaONE.
Click HERE for more information on the Wired868 Write Start prize structure and do share your favourite essays!