Arithmetic and algebra are not two sides of the same coin. You can be great at one, a complete dud at the other.
Take, for example, Roger Harper. In defending the selection of tearaway pacer Oshane Thomas, the West Indies lead selector identified him as 'an X factor'.
But in five matches, his name never came up, even when WI still had—or thought WI still had—a mathematical chance at qualification.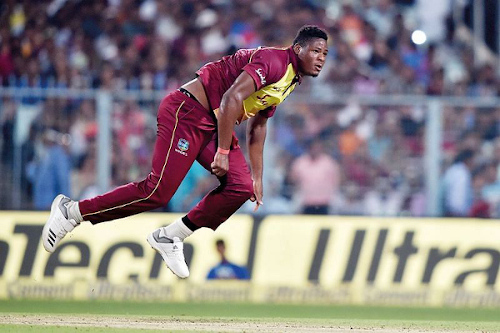 X factors are algebra, right?
But at no point has Harper or any of the other spokesmen for Kieron Pollard's raggle-taggle band of underperformers explained or even attempted to explain how it is that this star-studded aggregation never once came close to being close to equal to the sum of its parts.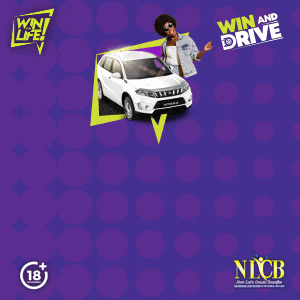 Sum is straight arithmetic, right?
I don't understand. And I don't think Harper or Phil Simmons or Pollard or Nicholas Pooran understands either.
They all worked tirelessly, we've been told. Perhaps at emotional masturbation. Certainly not at understanding.
So lehwe doh hot we head over what we doh understand. Lehwe jest continue to let the good times roll.
And there is no shortage of good times.
1976, London's Kennington Oval: With the bat, Isaac Vivian Alexander Richards pappyshowed and mamaguyed England's bowlers until they were more than ready to cry 'uncle'.
A 291-run, 386-ball, 472-minute marathon! Mamayo! With 38 fours.
And not a single six!
In fact, in West Indies massive 687 for 8 declared, only one six came.
From number 9, Michael 'Whispering Death' Holding.
In fact, he also had another six and an eight. But that was with the ball!
Here he is now in the first innings, running in to bowl to Tony Greig, on 12.
Oh my goodness! All three of his stumps have been catspraddled!
The sleek pacer finishes with 8/92.
Here is Holding now in the second innings, running in to bowl to Tony Greig, on 1.
Oh my goodness! His stumps have again been catspraddled!
A total of nine of Holding's 14 victims were bowled and three LBW.
WI are in our glee. Who's grovelling now, Tony?
1984, England tour: Viv Richards posts a then record unbeaten 189 in the first ODI at Old Trafford, won by Wi by 104 runs.
In the second at Trent Bridge, England get home by 3 wkts, their only win of the entire series.
From the third ODI to the last Test, Clive Lloyd's world-beaters decline to take their foot off the pedal. The result? A blackwash! West Indian stocks have never been higher.
Nor have West Indian heads!
If body music be the food of love, we chant loudly with the poet, give us excess of it that, surfeiting, our appetites may sicken and so die.
1993, Sydney: His hero had taken over four years to come good; not so BCL; he did it after four matches!
In the same game, Shane Warne would emerge as a leg-spinning force to be reckoned with. But only after the brilliance of the 25-year-old Lara allowed the world to even look in the direction of anyone of the other 21 players occupying the SCG on those two days.
And only after not divine but diabolic intervention had ensured that there was only one possible mode of dismissal available to the embattled Aussies. And they found a way to make one suffice.
BC Lara 277 run out!
But our focus is six individual balls. And none of the above quite fits the bill.
These last two do:
Lara's 2004 400:
Matthew Hayden has had the temerity to take 380 (38 x 4, 11 x 6) off Zimbabwe.
Zimbabwe? Pshaw! How dare this thumper of the cricket ball take the record away from a twinkle-toed man, all grace and plastic elegance, who thought it belonged to him as of right? Who had grown up seeing his name emblazoned across the cricket world's scoreboards above Donald Bradman's, above Len Hutton's, above his boyhood hero Sir Garry Sobers', above them all: Brian Charles Lara.
And against minnows Zimbabwe? The Prince would spurn any opportunity so to do. In fact, the record shows that Lara's only century against these minnows, 191, came in November 2003—almost exactly one month after the Hayden blitzkrieg. In hindsight, it looks like a clear message to the Australian that uneasy lies the head that temporarily wears my crown.
So, ten years ago, almost to the day, the 25-year-old Lara has replaced Sir Garry at the top of cricket's Everest. And he knows and cherishes the unique feel-good quality that comes with being alone on top of the world. He is not content to be off the top-most pedestal.
Slowly, carefully, he works his way up the mountainside.
Unbeaten on 86 at the end of Day One, he has progressed steadily through Day Two to be still unbeaten at the end of the day, 68 shy of reclaiming his record.
On course! Only an act of God or, alternatively, like in Sydney all those years ago, of the Devil can deny him now.
Eventually, almost inevitably, he arrives at the threshold. Over the centuries, many Englishmen have thought they are God—Geoff Boycott?—and many—Winston Churchill—have behaved like the devil.
Gareth Batty is in neither group.
When the off-spinner tosses one up on leg-stump, calmly, almost lovingly, the charismatic left-hander caresses it around the corner.
The universe is right side up again. Battering ram Hayden is back below the brilliant BCL.
Almost as a formality, the now almost 35-year-old extends the innings to the formality of an unprecedented unbeaten quadruple century in a Test.
In 582-balls and 778 minutes, there are 43 fours and, this time, all of four sixes.
But that paddle round the corner puts BCL back on top of Everest, still Prince of Port-of-Spain but also Monarch once more of all he surveys,
And all the rest is anti-climax…
Editor's Note: Click HERE to read Part One of Earl Best trip down memory lane. Wired868 will publish the third and final part of this series on Friday 19 November.
Wired868 has provided readers with solid, independent journalism since 2012.  If you appreciate our work, please contribute to our efforts. 
Support Independent Journalism