Before lunch yesterday, Fifa-appointed normalisation committee chairman Robert Hadad faced off against former Trinidad and Tobago Football Association (TTFA) technical director Kendall Walkes in a virtual hearing of the local high court.
Walkes was represented legally by Keston McQuilkin and Melissa Keisha Roberts-John. Attorney Stephen Salandy is believed to have appeared for the TTFA, which is being run by the normalisation committee at present.
In September 2019, Justice Joan Charles ordered the TTFA to pay TT$5.4 mil to Walkes for breach of contract and unpaid wages. Thus far, Walkes has collected roughly TT$300,000 from the local football body back—and, even then, he needed a garnishee order on 16 March 2020 to get it.
Fifa's intervention in the twin island republic, on 17 March 2020, was supposed to improve the fate of creditors like Walkes. A key component of its normalisation committee's mandate is: 'to establish a debt repayment plan that is implementable by the TTFA'.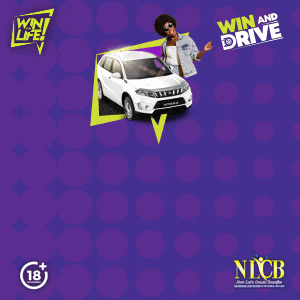 Yet, the Hadad-led body not only failed to engage in active dialogue with Walkes—and previous employees like Stephen Hart, Anton Corneal, Russell Latapy and Dennis Lawrence—but offers little transparency on the millions that it receives from Fifa, on behalf of the TTFA.
Yesterday's hearing should have been one step towards clearing up the latter.
"We filed an application in July and, as a result of that application, the hearing was set for [yesterday]," Roberts-John told Wired868. "The application was for the TTFA to disclose its financial books and accounts with respect to its income and outcome and where they are keeping their money, so we can know specifically what they have in terms of assets. It was a request for an examination of their accounts essentially. 
"Because the TTFA did not yet have a lawyer on record, I gave Hadad a reminder last Friday with respect to the July application and the hearing."
On the very next working day, Monday 8 November, the TTFA notified the Office of the Supervisor of Insolvency of 'its intent to make a proposal under the Bankruptcy and Insolvency Act of Trinidad and Tobago'.
"The Bankruptcy and Insolvency Act (BIA) of Trinidad and Tobago provides an avenue for individuals or organisations in financial difficulty to seek the protection of the courts from litigation," Hadad told the TTFA Media, in a press release yesterday, "while they develop a payment proposal and negotiate with creditors to settle outstanding debt through a court supervised process that is fair, transparent, and equitable."
What did Roberts-John think when she was informed of Hadad's legal manoeuvre through the press—so soon after her phone call, without warning, and just hours before their own court date?
Walkes' attorney gave a mirthless laugh. Although their hearing will resume on December, she knows they can be little meaningful progress while the BIA is in effect.
"It is an ongoing matter," she said, "and I don't want to jeopardise my client's case by telling you my thoughts on that [TTFA move]!"
British football agent Mike Berry, who represents Lawrence, was more blunt.
"It looks like another expensive delaying tactic by the normalisation committee, on top of the lack of action over the last 18 months so far," said Berry. "No doubt the appointed trustee and Hadad and company will carry on being paid their costly fees while the creditors continue to wait!"
And how do TTFA stakeholders feel?
Trinidad and Tobago Football Referees Association (TTFRA) president Osmond Downer, one of the authors of the TTFA Constitution, said he received several phone calls on Monday from members who wanted to know if the normalisation committee could turn to the Bankruptcy and Insolvency Act without consulting them.
In Downer's opinion, Hadad is on solid ground from a constitutional standpoint.
Article 82 of the TTFA Constitution states: 'Any decision relating to the dissolution of TTFA requires a majority of three quarters of all of the Members, which must be obtained at a general meeting specially convened for the purpose.' 
"They have not declared bankruptcy, so this doesn't fall under that," said Downer. "The main mandate of the normalisation committee was to try to solve the big debt. So they are not bound to call a general meeting to inform members about this because it falls within the mandate given by Fifa.
"[…] If the feeling is that they will be able to deal with the debt easier without having the creditors on the back [through the Act] and this move can allow them to do that 'in peace', then it is a smart move.
"Otherwise the creditors could have moved in on the TTFA at any time… So there is nothing wrong with it."
A qualified accountant with knowledge of the local football scene, who spoke to Wired868 on condition of anonymity, was less impressed.
The normalisation committee has stopped using the TTFA's established bank accounts, without informing the general meeting or even its own employees about where it banks.
Article 8(d) of the Fifa Forward Development Programme Regulations (under which member associations receive between US$1 mil (TT$6.8 mil) and $2.5 mil (TT$17 mil) annually from the global governing body) states that its subvention must go to a 'bank account in [the name of the football association] with a bank in the country in which it has its registered headquarters'.
So where is Fifa's money going?
The accountant suggested it was immoral and possibly illegal to 'hide' income from creditors.
"What would you call it," he asked, "if your creditor has a court order against you […] and you change where the funds are going so they can't access it?
"Basically, you're disrespecting our courts and breaking your own statutes."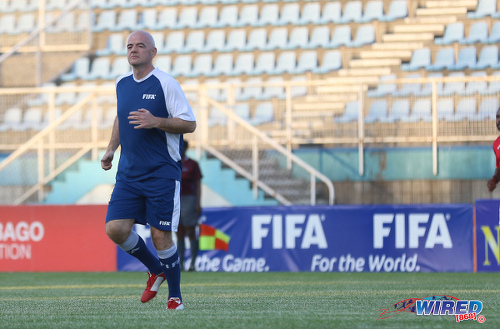 Roberts-John confirmed that it was her client's concern that TTFA was continuing business as usual in apparent disregard to its debt, which forced them to turn to the courts in an effort to compel Hadad to be transparent.
"I cannot state for a fact what money they have got but I am under the belief that they are getting money from Fifa, like most associations have," she said. "We were told a payment plan is being put into place but nothing was forthcoming. Hence why my client has to take these proceedings."
Since Hadad and company are Fifa employees, is the global body somehow involved in the act of depriving the TTFA's former employees of money due to them under a court order?
"I reserve my comment on that," said Roberts-John. "Again it is an ongoing matter and I don't want to prejudice my client's case in any shape or form."
Ironically, Article 22 of Fifa's Regulations on the Status and Transfer of Players stipulates that the world governing body will only get involved in disputes when it has an 'international dimension'.
The effect of this ruling is that foreign employees can go directly to Fifa for redress, with the global body generally compensating them directly from Fifa Forward money due to the Association.
This option was taken by former coaches like Even Pellerud, Wim Rijsbergen, Carolina Morace, and even Stuart Charles-Fevrier—a St Lucian who resides in Trinidad.
Meanwhile not only are local coaches denied the opportunity to be compensated through Fifa, but the global body's own employees are, allegedly, keeping funds due to creditors outside of their grasp.
The accountant noted that Hadad's pivot towards the Bankruptcy and Insolvency Act was not novel. Fifa suggested using that legal avenue to late former president Raymond Tim Kee and William Wallace—whose tenure was cut short by normalisation.
Tim Kee and Wallace both felt 'hitting the reset button' on the TTFA's debts was unfair to creditors, who were often 'football people' themselves.
"If your big plan to reduce the TTFA's debt is to put the thing in receivership and pay cents on the dollar," the accountant noted, "then how is that significantly different from anything that happened before? 
"And you're talking nonsense about 'we are not bankrupt, we are insolvent'. Technically that's true but it is laughable because the effect is the same; you are telling creditors you cannot pay them and trying to play smart with stupidness. 
"[…] I can understand why they would take this step. Does it make sense? Yes it does and there is a case to be made for it—unless you are a creditor, of course. But to act as if this is something new that they came up with is not true."
Hadad's suggestion that the normalisation committee has not increased the TTFA's debt raised eyebrows, particularly as the local body is not believed to have finished paying off Terry Fenwick's coaching staff.
And if, as Hadad claimed, the sale of the TTFA Home of Football is 'definitely an option' then that would be a surprise to anyone with knowledge of Fifa regulations. Wallace was allegedly told the opposite by Fifa officials, during his short tenure.
"I don't see how [the sale of the Home of Football in part or whole] is even remotely possible," said ex-TTFA Board member Keith Look Loy, who is a former Fifa development officer and Concacaf technical study group member, "because Fifa regulations prohibit the sale of infrastructure which it has financed, while the land on which it is built is Government-owned and leased to the Association. 
"Of course, all three parties—TTFA, FIFA and the Government—formed an unholy alliance to remove the United TTFA administration, so perhaps laws will be set aside to continue the tragicomedy we have been watching since March 2020."
In Look Loy's opinion, Hadad and fellow committee members, Judy Daniel, Nigel Romano and Trevor Nicholas Gomez, have long proven themselves to be unsuited to the running of the local game.
"I am not at all surprised by this turn of events," said Look Loy. "Never mind the bravado of the related statement, the normalisation committee has long shown that it has no ideas and that it cannot address TTFA's debt other than by mendicancy.
"[…] Indeed, the NC has amply demonstrated that it cannot handle TTFA business, as a whole. Members are not included in decision making, there is no transparency in TTFA operations, and football has ground to a halt—not only because of the pandemic but also because of NC disinterest and incapacity. 
"Those who were vociferous against [the United TTFA] have long fallen silent in the face of NC failure. Pity the national game."
Berry concurred for the most part. He said he was stunned that, after 19 months, Hadad, Daniel and Romano were now set to pay a third party to validate debts and evaluate assets. 
At US$6,500 (TT$44,000) a month, Hadad is believed to have earned US$123,500 (TT$838,000) since he took up his current Fifa post while Daniel and Romano stood to pocket US$76,000 each (TT$516,000) at US$4,000 (TT$27,000) per month.
Neither Fifa nor the normalisation committee members confirmed their pay packet but the figures suggested are standard for appointees across the globe. If the same figure was paid here, it would mean the trio collectively received US$275,500 (TT$1.87 mil) for their work since March 2020.
The question is: what have they done for local football?
"Basically Hadad is just delegating his own responsibilities to third parties—Ernest and Young, Grant Thornton Orbit Solutions, and now an independent trustee [Maria Daniel]," said Berry. "Are the normalisation committee, who are two accountants, one banker and a lawyer, not capable of validating creditors themselves?!
"He has been saying for 18 months that he is producing a payment plan and looking to evaluate the assets; and now he says he is farming both tasks out to a costly third party! What's he getting paid for?!"
Although Downer was fine with Hadad's decision to invoke the Bankruptcy and Insolvency Act, he told Wired868 that he does have a problem with the length of time taken to make the decision.
"The quantum of the debt and the number of creditors was known by the normalisation committee since at least January," said Downer. "Why didn't they make this move earlier so as to fall within the time limit given by Fifa, which stipulates that their term should end in March 2022? Why wait until now, which is four months from March?"
Outgoing Trinidad and Tobago Olympic Committee (TTOC) president Brian Lewis believes the answer is obvious.
"It's very clear to me that the Bureau of the Fifa Council will extend the mandate of the normalisation committee of the TTFA, which is due to expire March 2022," said Lewis, who expects Hadad's team to get a six-month extension in the first instance to continue to 'oversee' the 'debt repayment plan'.
There is, as he noted, precedence for such an extension.
Egypt was normalised on 20 August 2019, while Pakistan met the same fate on 13 September 2019. 
Egypt's normalisation committee was due to be replaced on 31 July 2020, yet the Bureau of the Fifa Council—headed by Fifa president Gianni Infantino—extended its term on three occasions. Pakistan's normalisation process was extended on four occasions on 15 June 2020, 31 December 2020, 30 June 2021, and then on 30 September 2021.
Article 8.2 of the Fifa Statutes, which deals with normalisation, states: 'executive bodies of member associations may under exceptional circumstances be removed from office by the Council, in consultation with the relevant confederation, and replaced by a normalisation committee for a specific period of time.'
Much has been said about the vagueness of the term 'exceptional circumstances', which allows Fifa to step in and take over the running of any member association. But 'a specific period of time' appears to be equally fluid.
Incidentally, Pakistan tired of its normalisation committee and former football president Syed Ashfaq Hussain Shah 'reclaimed control' of the body in March 2021.
"We went to meet [normalisation committee chairman Haroon Malik] and handed him the letter that we have got a mandate from the Pakistan Football Federation (PFF) Congress and executive committee to reassume the PFF charge," said Shah, in a report in the Pakistan press.
"I told him that we had given the normalisation committee the charge in good faith in September 2019, with the hope that it would hold the PFF elections in a fair and transparent way within the Fifa mandate.
"But it did not do anything in the past 18 months."
Fifa promptly suspended the PFF from all international football, even as it continues to pay its normalisation committee members in the country. However, Pakistani journalist Umaid Wasim told Wired868 that Pakistan's national league is ongoing at present while Shah is making efforts to reclaim the PFF's headquarters.
Ironically, despite being ostracised by Fifa, there is more football in Pakistan than Trinidad and Tobago at present.
"Football in Trinidad and Tobago now is at a total standstill and if we continue beyond March, irreparable damage will be done to our football," said Downer. "It will be a good day in March when the normalisation committee has completed its job and elections have taken place, so we can have all the standing committees functioning and football can get going again.
"Covid is certainly no excuse. You could have your standing committees like your technical committee, your referees committee, your medical committees, etc, making plans for the restart of football—so when the normalisation committee finishes its functions, you don't have to start from scratch.
"[…] Okay, so the debt might have been cleared by the time they leave or there may be plans to do so, but what about the football?!"
If Hadad has not charmed football stakeholders, he is not faring much better with creditors. 
Roberts-John noted the TTFA's statement that the Bankruptcy and Insolvency Act would allow the local football body 'a stay from all legal proceedings and creditor actions for a period of up to six months'. In reality, the BIA offers only a 30-day stay but the debtor can apply for this to be extended up to a maximum of five times.
Is Hadad suggesting that the TTFA already intends to 'drag on' the process for as long as possible? Would that be interpreted as a signal of good faith by long-suffering creditors?
"The normalisation committee has always been very quiet and silent—that is what gets to most creditors," said Roberts-John. "You don't know where they are at and what they are thinking. The silence is deafening and it aggravates the matter.
"If there was frequent and open communication, we would all be more at ease."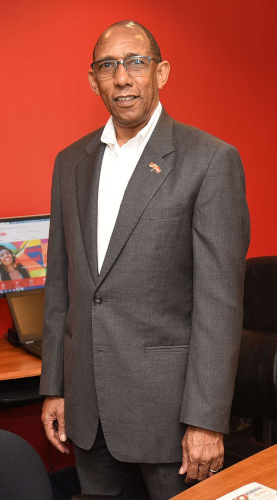 Downer echoed the complaint.
"With this normalisation committee, the members are almost powerless," said Downer. "From the very start, the members were put aside and ignored in Trinidad and Tobago—that is a fact. As I told you before, there is no comparison to Guyana who had a very successful normalisation experience.
"In Guyana, the first thing [the normalisation committee] did was call a general meeting and establish standing committees, like the referees and technical committees, which started working one time. We have nothing of the sort.
"Sure Covid is preventing people from going on the field but there is no planning going on at all. Our national youth teams [who are exempted from Covid-19 restrictions] are not training either.
"I suppose people have to hold their breath and just wait for the normalisation committee to leave. But we will be in a very poor state at every level of our football by the time they do."
The anonymous accountant suggested that the TTFA members, who voted to accept Fifa's normalisation committee, had questions to ask themselves:
'What has been better since normalisation? What has gotten worse? What is the same? Is there more transparency or accountability?'
Editor's Note: Since Gianni Infantino was elected Fifa president in February 2016, Fifa has 'normalised' over a dozen countries including: Guinea, Guatemala, Greece, Argentina, Thailand, Mali, Benin, Madagascar[2], the Dominican Republic[3], Egypt[4], Comoros[5], Iraq[6], Pakistan[7], Venezuela[8], Namibia[9] and Trinidad and Tobago.
Wired868 has provided readers with solid, independent journalism since 2012.  If you appreciate our work, please contribute to our efforts. 
Support Independent Journalism