I do NOT know if Mark Nicholas is the racist I believe him to be. It matters not to me today.
I do NOT know if Quinton de Kock is the racist I do NOT believe him to be. It matters not to me today.
Neither man's issue matters to me today because, despite the statements released by the former South Africa captain and the South Africa Cricket Board subsequent to the events of last Tuesday morning, the Black Lives that matter to me today are all West Indian.
There is Kieron Pollard's 19-man squad, one Brian Lara, one Chris Gayle and, most of all, the millions of supporters in whom something will die if WI fail to progress beyond the Super 12.
Hear Black Stalin on the issue: Supporters doh care 'bout colour/supporters doh care 'bout race./Supporters doh care who migrate from where/Or who playing in who place/Supporters do care about country/Supporters doh care what gone wrong/Supporters only want to hear/wey the next win coming from.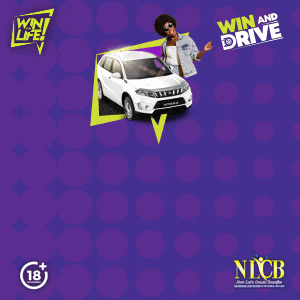 (Maybe I didn't quite quote the Black Man accurately there. But I don't think I did violence to his message.)
You see, as I was at pains to make clear in my piece last weekend, despite my consistent focus on the current dysfunctionality of Pollard's side, I still count myself among their ardent supporters.
And my instincts tell me that I am not the only ardent supporter still seriously wondering just where former West Indies captain Brian Lara stands on the issue of supporting the team.
Oh, there is no doubt at all that he has thrown his full weight behind Gayle. But, I would argue, manifestly at the expense of the team.
My initial reaction to what the media reported was that, like calypsonian Pink Panther all those years ago, Lara would issue a disclaimer assuring us that there had been a 'misprint'.
"I would like to see some sort of nice approach for the rest of the tournament," the Prince of Port-of-Spain was said to have told Star Sports last week. "I think he can still make an impression on the younger players even if he doesn't score." (My emphasis)
"Chris Gayle is already in the World Cup," he had begun, "and his experience and the fact that he can pass on something to the younger players is key.
"I personally believe that Chris Gayle has to be given a proper send-off. This, I think, is his last tournament. Dismissing Chris Gayle at this stage of the tournament, I am not sure it's the right thing."
Since he made his debut way back in 2000, in case anybody needs reminding, the 42-year-old Gayle has made over 14,000 T20 runs and accumulated a slew of other records. But in the ongoing World Cup tournament, he has scores of 13, 12 and 4, has dived low to take a catch and has not bowled a single over.
So I am at a loss to understand Lara's insistence that he should be retained in the playing XI even if he doesn't score.
Can't he make his impression on the younger players in the dressing-room and leave the on-field place for someone who looks like having a chance of scoring?
Or is the Prince seriously saying what he appears to be saying here?
That a man who has made no significant contribution with bat or ball for more than half a decade, who has so far made no significant contribution with bat or ball in the ongoing tournament, should retain his place in the starting XI because of his enviable past record?
Really, BCL?
That we owe it to him not to drop him? That seniority is a criterion for selection? And that past achievement, unreinforced by recent success, should be enough to guarantee one a place on the playing XI in a World Cup tournament?
There is precedent, I think. I seem to remember that when Vivian 'Master Blaster' Richards announced that he wanted to end his career at the 1992 World Cup, (Lara's first!) his then recently appointed successor Richie Richardson publicly nixed him.
The reason? The presence of Richards (who had been with the team continuously since 1974), Richardson argued, would make it difficult for the new captain to impose his own culture on the team.
And so the 40-year-old Richards, credited at the time with many significant achievements—including being the owner of the record for white ball cricket's highest individual score—did not have his way.
Just under 30 years later, Gayle did. Indefensibly, he is in the UAE. And understandably, he is consistently shitting on his tail.
Not that that matters to the Prince who, I also seem to remember, had a somewhat different response in a not entirely dissimilar situation in 1997.
Who can forget how former West Indies opener Joey Carew and then long-standing TTCB president Alloy Lequay, both now deceased, argued vociferously, consistently, relentlessly even that the young star batsman was the only person who had ever been trained for the West Indian captaincy?
Persuaded, the West Indies Board eventually decided to promote the then 28-year-old left-handed world record holder to the captaincy of the regional team above the right-handed, long-serving pacer who, in the 14 years he had been representing the region at senior level, was at the helm for 22 matches between 1994 and 1997.
The then 35-year-old Walsh would go on to serve up a total of more than 5,000 overs for the West Indies and take more than 500 wickets. But in 1997, he was summoned to Antigua at short notice to formally pass the mantle to the then still rising start batsman.
And I really don't remember any Lara objection to the treatment meted out to 'Cuddy' when he was not dropped but unceremoniously stripped of the captaincy.
I think it's a safe bet that neither Clive Lloyd nor Curtly Ambrose agrees with Lara on the Gayle issue,
After the South Africa defeat, Lloyd was reported to have 'questioned the team's level of planning, particularly when it comes to its batting line-up'.
But he was careful not to call any names.
Not so Ambrose. Even before the aging opener's most recent failures, the 6'7" veteran pacer had put on the public record just how he felt about Gayle's selection. But when he dared to suggest to the listening world that the hard-hitting left-hander had not earned a place in his starting XI, Ambi incurred the full wrath of the 'Universe Boss'.
That prompted Richards, Lloyd's successor as West Indies captain, to come to his countryman's defence. As one half of a pair of pacers who had together hunted almost 1000 opposition wickets, he advised Gayle, the West Indies legend had indisputably earned the right to express an opinion whether or not the embattled opener agreed with it.
The Gayle of 2011 would have responded with his belligerent bat; in 2021, there has been no bang, just a pathetic whimper.
But we don't have long to wait now to know how it will all pan out. On Thursday, Pollard's troops are back in action against a Sri Lanka team without a chance of progressing.
If WI are not to find themselves in the same home-bound boat, they will have to raise their game substantially and convincingly whip Dasun Shanaka's probably now dispirited side.
Despite the end of Calypso History Month, failure means skipper Pollard and vice-captain Nicholas Pooran will hear plenty of Duke's 1987 Road March.
More Gayle failure means the Prince of Port-of-Spain too will get plenty Thunder.
'Ah feel like yuh come out to mamaguy/And to raise man blood pressure high…'