South Africa star Quinton de Kock's refusal to take the knee today in a now commonplace gesture against racism, even at the expense of his place in the squad, is likely to have a long-term effect on his team's chances at the 2021 ICC T20 World Cup.
Today, though, the Proteas didn't need him as they beat West Indies by eight wickets in their second group match in the Super 12 phase at the Dubai International Stadium in the UAE.
Once more, West Indies lost the toss and were inserted. On Saturday, the 'Men in Maroon' were all out for a farcical 55 runs. Today, captain Kieron Pollard's troops managed a far more respectable 143 for 8.
It was not enough, though, as South Africa got the required 144 runs for the loss of only two wickets, with 10 balls remaining.
"Obviously [it's] just a matter that we haven't scored enough runs," said Pollard, in the post-match interview. "It's disappointing today. I thought the first six overs [with] the end result of 43 without loss, we would have taken that.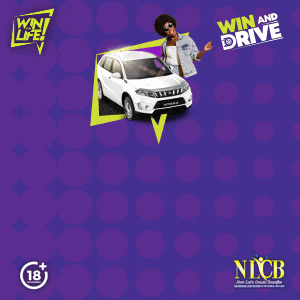 "We wanted to keep that momentum going but we lost a couple of wickets. It was a kind of stop-start position."
Opener Evin Lewis led all scorers today with 56 runs off 35 balls with three fours and six sixes. However, his opening partner Lendl Simmons, who survived a good run-out chance off the first ball of the innings, struggled with 16 runs from 35 deliveries at a strike rate of 45.71 before he was eventually bowled by pacer Kagiso Rabada in the 13th over.
Simmons' knock was the joint longest innings without a boundary in terms of balls faced, alongside Bangladesh's Alok Kapoli and Scotland's MH Cross. And it was the third lowest strike rate in T20 World Cup history.
"These things happen, yes, he got stuck," said Pollard, of Simmons' contribution. "After six overs he was there and we wanted to bat a couple more overs without losing wickets. Having said that, you're not going to get me here throwing my teammates under the bus. They're trying. 
"At the end of the day, you saw Rassie [van der Dussen] came out and played the same for them."
Actually, van Der Dussen, batting at number three,  managed 43 off 51 balls at a strike rate of 84.31 with three fours.
Nicholas Pooran and Chris Gayle, batting at three and four respectively, both got as far as 12 before being dismissed—the latter caught by de Kock's replacement, Heinrich Klaasen, off Dwaine Pretorius.
And Pollard made 26 off 20 balls (2 x 4, 1 x 6) before television umpire Chris Brown controversially adjudged him caught by van Der Dussen off Pretorius—despite replays showing a puff of dust rising just as the catch was taken.
South African pacer Anrich Nortje was particularly stingy today, as his four runs yielded 14 runs for one wicket. He credited the 2021 IPL season, where he represented the Delhi Capitals alongside West Indies batsman Shimron Hetmyer, for helping him better navigate the conditions in Dubai.
"Just having the confidence of knowing the conditions, understanding what to do and when to do it have definitely helped me here," said Nortje. "It was a good wicket actually. Similar to the IPL, playing around with the grip brings in some extra variation."
Lewis, who represented the Rajasthan Royals in the 2021 IPL season, gave his own assessment of the surface.
"I think it was a pretty slow pitch," said Lewis. "It takes a couple balls to get in but once you do, you've got to make the most of it. We were looking for 150-160 but we got 143, so we have to work hard to defend it."
South Africa were rattled even before the toss as 28-year-old opener de Kock, who has his country's quickest ever T20I half-century, refused to join both teams in taking a knee as a symbolic gesture against racism.
"All players had been required, in line with a directive of the CSA Board on Monday evening, to 'take the knee' in a united and consistent stance against racism," stated the South African Cricket Board. "This is also the global gesture against racism that has been adopted by sportspeople across sporting codes because they recognise the power of sport to bring people together. 
"After considering all relevant issues, including the freedom of choice of players, the Board had made it clear it was imperative for the team to be seen taking a stand against racism, especially given SA's history. 
"The Board's view was that while diversity can and should find expression in many facets of daily lives, this did not apply when it came to taking a stand against racism. The Board will await a further report from team management before deciding on the next steps. 
"All players are expected to follow this directive for the remaining games of the World Cup."
Four years after then San Francisco 49ers quarterback Colin Kaepernick first bent his knee during the US national anthem, in protest against police brutality and racial inequality, the gesture—which cost Kaepernick his sporting career and earned him the ire of then president Donald Trump—has been accepted by multiple international sporting organisations and teams.
But it is not universally accepted; and de Kock's 'personal decision' is sure to create heated discussions in his home country and elsewhere.
Temba Bavuma, who replaced de Kock as team captain in March and is, ironically, South Africa's first black cricket captain, admitted that the team was rattled by the events.
"When the news hit us, it did kind of take us back as a team," said Bavuma. "A guy like 'Quinnie', he obviously plays an integral role within the team—not just with the bat but as a senior player. But with that, Klaasen coming in there [meant] an opportunity for him.
"It was another game of cricket that we had to play for our country and we had to live up to that."
South Africa had just four runs on the board when Bavuma was run out by a direct hit from Andre Russell. They were 61/2 in the 10th over, as Shimron Hetmyer took a brilliant, low, diving catch off Akeal Hosein—which needed the TV umpire to overrule the officiating umpire, Pakistan's Aleem Dar.
However, the West Indies bowlers never really panicked the opposing batsmen.
Dwayne Bravo had 11 dot balls in his four overs (0/23) while Hosein had nine (1/27). But Aiden Markram (51 off 26, 2×4, 4×6) and van Der Dussen put on 83 runs for the third wicket off 54 deliveries to see South Africa home.
"[It was] much better than our first game," said Bavuma. "[…] Those are the types of performances we needed with the bat. Aiden has been hitting the ball wonderfully at the moment."
Pollard might have a touch of envy.
"It was a disappointing total batting effort, not getting 160 plus," said the West Indies captain. "Before we think about the net run-rate, we've got to win first."
West Indies, the defending champions, have lost their last five T20 matches—two of those defeats coming at the ongoing World Cup.
Anything less than a win against Bangladesh on Friday and the West Indies will not survive this group. And they would also need wins over Sri Lanka and Australia to have any chance to get to the semifinals.
For them, it would be scant consolation that de Kock is likely to go home before they do.
Match Summary
Toss: South Africa
West Indies 143/4 (Evin Lewis 56, Kieron Pollard 26; Dwaine Pretorius 3/17, Keshav Maharaj 2/24)
South Africa 144/2 (Aiden Markram 51*, Rassie van der Dussen 43*; Akeal Hosein 1/27)
Man-of-the-Match: Anrich Nortje (South Africa)

Result: South Africa won by eight wickets