You don't have to be a film buff with a preference for watching westerns to know the meaning of 'to holster'. But if you're not a cricket fan with a preference for watching West Indies matches, you probably do not know the meaning of 'to holder'.
Born about a decade before Learie Constantine told CLR James that the West Indies 'need a black man to lead them', I qualify.
In the days when Frank Worrell, promoted to captain as a result of James' campaign, spoke these famous 15 words to Wes Hall: "If you bowl a no-ball now, you'll never be able to go back to Barbados," I was probably not up in the middle of the night, listening intently to the radio. But I read every report greedily in the daily newspaper.
And almost four decades on, knowing what I knew, I publicly protested when the West Indies Cricket Board unceremoniously shunted faithful servant Courtney Walsh aside and replaced him with the brash Brian Lara—'the only player ever trained to be West Indies captain'.
You know, don't you, that that is where I am going. You know that I, lynx-eyed, have been watching the Caribbean Premier League, my focus sharply on the captains. You know that I have been fervently hoping that the St Lucia Kings will finish dead last because that franchise has the folly, the effrontery, the je ne sais quoi to put a non-West Indian at the helm.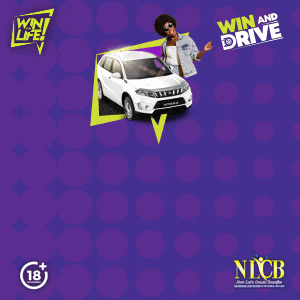 Call me racist if you like but you would be off the mark; this has absolutely nothing to do with race. My reaction would be exactly the same if Temba Bavuma replaced Faf du Plessis tomorrow.
Call me parochial if you like but you would also be off the mark. I just do not think that we can seriously afford not to use our domestic competitions to groom and expose the domestic leadership material.
Do you for one second imagine that, bride, bridesmaid or uninvited guest at the CPL wedding in 2021, Nicholas Pooran's Guyana Amazon Warriors will continue the musical chairs they have been playing with the captaincy?
You think they should give it back to Shoaib Malik? Or Chris Green? You think they dare?
Besides, realistically, even with du Plessis at the helm, the Kings aren't exactly covering themselves in glory, are they?
So what, I ask, do we have to lose by opting for Roston Chase, say? Or Andre Fletcher? Because, were it not for one Jason Holder, the Kings would be firmly at the bottom of the heap.
It is that last bit that, on Friday morning, led my former student to message me with this brief dictionary entry, to holder, v int to fail to win an unlosable game.
Can you guess how I responded to him? With, reputation be damned, a whole line of kisses! I loved it. No, I love it!

I have long perceived that Clive Lloyd erred in thinking Holder was God's gift to West Indies cricket captaincy. Several times minded to attempt to demonstrate this beyond reasonable doubt, I have written multiple columns on the issue.
But with over 5,000 words already used, I have so far not come close to clinching the argument. Someone else has. With two.
To holder. Take a bow, Mark Pouchet!
Staying in the dictionary, there is another phrasal verb nearby that is of interest to me these days as I watch the cricket in the CPL: to hold your hand or to hold your horses.
This is not in a WhatsApp message coming from Pouchet; it's in an unspoken message coming from both the CPL and the CWI.
In 2021, Dwayne Bravo's St Kitts and Nevis Patriots have lost just once this season after five outings; Kieron Pollard's Trinbago Knight Riders—all the rage in 2020 when Bravo, their former captain, was still a part of the set-up—don't look anything like the well-oiled unit that disposed of all comers last year.
They are simply, to use the lovely, graphic Trinidadian expression with which my nephew summed it up after their second defeat by the Guyana Amazon Warriors, shitting on their tail.
My sense is that the people in charge don't want us to talk about it. Maybe it is because the World Cup is only a matter of weeks away and there is concern that it could spawn currently non-existent disharmony in the West Indies ranks.
Even if we can't begin to find consensus on whether the selectors should have picked Jermaine Blackwood for the Tests versus Pakistan or whether they should take Chris Gayle to the World Cup next month, there is one thing on which we are all agreed. 100%.
No West Indian should do anything, anything at all, that could possibly prevent Pollard's troops from putting their very best foot forward in the UAE and Oman between 17 October and 14 November.
So I want here to make a public appeal to the writer who penned the following words at the end of his Wired868 match report on Friday:
Still no one should be surprised if the tournament ends with a final pitting TKR, currently led by former Barbados Tridents captain Kieron Pollard, against the Patriots, whose current captain was Pollard's predecessor at TKR.
Given the inherent tensions and the high stakes, titanic might be an understatement.
Hold your hand. Hold your horses. Don't rush the brush.
On the final weekend of the group stage, the rubber hits the road. 27th match, Saturday 11 September, says the schedule, Trinbago Knight Riders vs St Kitts and Nevis Patriots.
And 30th match, Sunday 12 September: Trinbago Knight Riders vs St Kitts and Nevis Patriots.
It's a safe bet that that is when the faeces will strike the ventilator in earnest. Gunsmoke. High Noon. Gunfight at the OK Corral. For a Few Dollars More?
When, if you prefer plainspeak, the shit hits the fan.
Wired868 has provided readers with solid, independent journalism since 2012.  If you appreciate our work, please contribute to our efforts. 
Support Independent Journalism