On a turning Barbados' Kensington Oval track on Monday, Australia's batsmen took an aggressive approach and fought their way to a commanding six-wicket victory over Kieron Pollard's feckless West Indians.
The win gave Alex Carey's side a 2-1 win in the three-match ODI series, some degree of revenge for their 4-1 defeat in the T20 series and, perhaps most importantly, ten ICC World Cup Super League Qualifying Table points. 
Pollard won the toss and batted on a pitch which he would later explicitly characterise as 'very embarrassing' and not a 'good batting wicket'. He conceded that his team had not batted well on the night and throughout the series and offered no excuses. But he also vented his spleen about the 'unacceptable', 'absolutely ridiculous' and 'very embarrassing' nature of the Kensington tracks on which the two international teams had had to battle it out. 
Carey, his opposite number, conceded diplomatically that the wicket was 'doing a fair bit'. But he praised his bowlers, including the two Ashtons, Man-of the-Match Agar and Turner, as well as Josh Hazlewood and Man-of-the-Series Mitchell Starc. 
Starc highlighted the fact that the Australian batting unit had 'learned from the other night' and decided 'to grit it out'.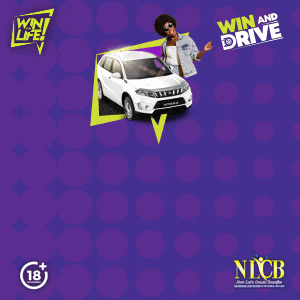 It was not that Pollard's batsmen had, as they are sometimes wont to do, given their hands away; it was more that they failed to make the technical and strategic adaptations necessary on yet another a pitch that was untrustworthy. 
Lewis (55 off 66 balls) had to retire from the battle early when on five. He tried to pull a delivery from Hazlewood and succeeded only in sending the ball crashing into the faceguard of his helmet.
He would return later to complete his 10th ODI half-century and steer the team to an inadequate 152 all out. He shared a face-saving 7th wicket partnership of 44 with Alzarri Joseph (15 off 42), who confirmed his growing reputation as potentially a real asset with the bat.
There another briefer association with number 9 Hayden Walsh Jr, whose dismissal perhaps suggested that his ambitions as a batsman have so far outstripped his achievements with the bat. Number 10 Akeal Hosein and number 11 Sheldon Cottrell stuck around with Lewis for 13 and 12 balls respectively but it merely earned their team relative respectability rather than a realistic chance at victory.
Unless…
However, Carey's men were determined that, on this Monday, it would be the Aussie ship that came in. And, after some early alarums, Matthew Wade (51 off 52) and Agar (19 off 33) steered them into the harbour, guiding them home from an unsteady 99 for 4 in the 21st over.
Wade hit five fours and two sixes in his 11th ODI half-century to dominate the match-winning fifth-wicket partnership. The pair secured the win for their team after Walsh claimed Carey, attempting his umpteenth—and ultimately unsuccessful—sweep.
Hosein had cracked open the door, trapping Moises Henriques (1 off 4) LBW in the third over. But despite an excellent 10-over spell that yielded only 29 runs, he could deliver no more wickets.

Joseph sent back Josh Philippe at 27 for 2 in the 13th over and Cottrell's leg-side trap finally snared Mitchell Marsh (29 off 21, 1 x 4, 3 x 6), Hope snapping him up at 65 for 3 as he gloved an attempted hook.
But the Aussie 50 had come off 70 balls compared with the 100 required by the WI. And Carey (35 off 51) was clearly intent on getting the second 50 even more rapidly. Perhaps if Joseph had been able to hold on to a difficult low chance at backward point in over #13, the outcome might have been different. But the young pacer grassed it and Carey and his men made the WI pay.
Earlier, Hetmyer had failed to pick up the line and was bowled off the inside edge and Shai Hope, Darren Bravo and Kieron Pollard mistimed would-be drives and spooned catches to fieldsmen inside the 30-metre circle. 
Errors of judgement explain Nicholas Pooran's and Jason Holder's dismissals, both losing their stumps. The latter drove over a Zampa leg-break and the former shouldered arms to a Turner delivery angled in from wide of the crease to take his off-stump. 
In the event, the West Indies went from 37 for the loss of Hetmyer's wicket after ten overs to 71 for 5 when Pollard went. Interestingly, the WI captain fell to the first ball not bowled by one of the spinners in 13 overs since the Powerplay. 
And the spinners claimed five of the wickets to fall, conceding only some ten runs more than the two quicks. 
"It's pretty nice to throw the new ball to Hazlewood and Starc," Carey summed it up, before singing the praises of his spinners. "Ashton Agar coming into the group was fantastic today. Adam Zampa throughout the last 24 months has been brilliant. Ashton Turner did a great job as well in these conditions." 
With his maroon-clad side denied a leap up the Qualifying Table, Pollard in contrast was singing the blues.
"I think as a whole we need to do better and we as individuals need to do better as well." 
The WI cheering section would wholeheartedly agree. 
Match Summary
Toss: West Indies
West Indies: 152 all out (45.1 overs) (E Lewis 55*, M Starc 3/43, Josh Hazlewood 2/18, A Zampa 2/29, Ashton Agar 2/31)
Australia 153 for 4 (31.3 overs) (M Wade 51*, A Carey 35, M Marsh 29, A Agar 19*, A Hosein 1/29)
Man-of-the-Match: Ashton Agar
Result: Australia win by 6 wkts
Player-of-the-Series: Mitchell Starc
Australia won three-match series 2-1