Only three West Indies batsmen reached double figures, four failed to get off the mark at all and five fell to Mitchell Starc as Alex Carey's Australians took a 1-0 lead in the three-match ODI series at Kensington Oval on Tuesday. 
Captaining his country for the first time, Carey (67 off 87 balls) led from the front, rescuing his side from an unsteady 114 for 4 to post 252 for 9—hardly better than par. And because of time lost to three brief rain interruptions, DLS made the target 257 in 49 overs.
Merely academic, in the end. The WI innings lasted only 26.2 overs and 252 proved to be more than twice as many as the Aussies would have needed anyway. It earned them a convincing 133-run win over a WI team that looked nothing like the Nicholas Pooran-led side which registered a 4-1 win in the five-match T20 series last week.
Carey's fifth-wicket association with Ashton Turner (49 off 45), which yielded 104 runs, looked to have given the tourists only a fighting chance in the day/night game after the stand-in skipper called right and opted to bat. Posting an opening partnership of 51 in 11 overs, the visitors progressed to 80 for 2 and, with just over half their overs remaining, 99 for 3.
At 90 for 2, Ben McDermott had offered Jason Mohammed a difficult chance, which he failed to get his hands on. Pollard's men would not have been too distressed by that because the pedestrian opener's eventual 28 required all of 48 balls.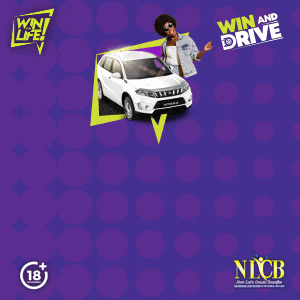 But when Alzarri Joseph had him caught by Jason Holder at slip in over #26, Carey and Turner moved the score steadily along, gradually increasing the tempo to be 187 for 4 at the start of the final Powerplay. The pair took 17 off Holder in over #17 before Hayden Walsh Jr bowled Carey with a googly.
Walsh (5/39) then claimed all four of the remaining wickets to fall, three caught and one stumped by Pooran off what looked like a deliberate wide. 
Post-match, Pollard said that: "Australia [are] very dangerous with the new ball and that's where they look to pounce on oppositions. Once we can fight through that, watching the rest of the attack, I think it's something we can manage. So we have to find a way to get through those first 10 overs and see where that takes us."
On Tuesday, calamity struck in the first eight overs, facilitated by disaster off the very first ball. Evin Lewis offered Starc a simple return catch, which he accepted. Thereafter, Mohammed (2 off 6), Shimron Hetmyer (11 off 12), Pooran (0 off 2) Darren Bravo (2 off 9) and Holder (0 off 4) merely made way for Pollard and Joseph (17 off 33) to defy Carey's men temporarily and try to take the shame out of WI faces. 
Coming together at 27 for 6 in the eighth over, the pair set about attempting to ensure that WI would not add a ninth double-figure team score to their ODI record against the Aussies. 
The typically aggressive six-hitting Pollard seemed content to move the score along in singles and twos and wait for Adam Zampa to return to complete his seven remaining overs. For 33 balls, Joseph kept him company until Mitchell Marsh brought one back from outside the line to knock back his off-stump. 
The partnership was then worth 68 and three figures were still five runs away at that stage. They were only three runs closer when Carey by-passed the right-handed Josh Hazlewood (3/11), preferring a left-hander. 
Not long after he reached his 12th ODI half-century, the unwontedly patient Pollard could not get out of the way of a delivery from Man-of-the-Match Starc (5/48). It pitched on middle and moved towards slip, grazing the edge of the dangerous power-hitter's bat. Accepting the chance low down, Turner flung the ball joyously high into the air, certain now about the outcome. 

Walsh (20 off 26) and Cottrell delayed the inevitable, with the leg-spinner putting his bat through a number of balls and dispatching them to the boundary. But with Pollard gone, Carey deemed it safe to recall Zampa and Walsh got an edge to his leg-spinning opposite number's second ball. Muffing the initial chance, the wicketkeeper snaffled the rebound.
Rebound? At the toss, Pollard joked that, in the T20 series, Pooran had not done a very good job with the coin. So unless he wants to have to eat those words, he will have to ensure his men bounce back on Thursday and forestall a surrender of the ODI series before the third and final match on Saturday. 
There is also the not insignificant matter of the World Cup Super League table, where Australia now occupy third spot. WI, with seven games completed, remain tied for seventh with New Zealand and Afghanistan, whose 30 points have come from just three games. 
Match Summary
Toss: Australia
Australia: 256 for 9 (A Carey 67, A Turner 49, J Philippe 39, H Walsh 5/39, A Hosein 2/50, A Joseph 2/40)
West Indies: 123 all out (K Pollard 56, H Walsh 20, M Starc 5/48, J Hazlewood 3/11, M Marsh 1/7)
Man-of-the-Match: Mitchell Starc
Result: Australia win by 133 runs
Australia lead the three-match series 1-0