The following is a press statement on the passing of calypsonian and Trinbago Unified Calypsonians' Organisation (TUCO) president Lutalo Masimba—better known as Bro Resistance—by the National Action Cultural Committee (NACC):
The National Action Cultural Committee (NACC) wishes to extend its condolences to the Trinbago Unified Calypsonians' Organisation (TUCO) and to the family, friends and fans of Bro Lutalo Masimba (Bro Resistance) on his passing. Bro Resistance was a pioneer in the rapso genre and a tutor to a number of the younger rapso artistes.
He was well known for his involvement in calypso, particularly as president of TUCO.
Bro Resistance will be remembered for his pioneering work in rapso, his leadership role in TUCO and for his contribution to the artform of calypso in general.
May his soul rest in peace.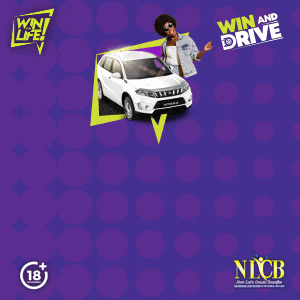 The following release on the passing of Bro Resistance was issued by attorney and former COP general secretary Clyde Weatherhead:
News has come that cultural leader and president of TUCO, Brother Resistance, Lutalo Makossa Masimba (Roy Lewis) has gone to Ring de Bell with the ancestors.
This country and the world of music have lost a valuable contributor and indefatigable leader.
I first met Resistance when we were students at UWI St Augustine in the vibrant days of the 1970's.
'We Want A Bus / Gotta Have Dat Bus' was one of the chants he and his rapso brethren gave to the students' fight for the provision of transportation facilities in those days (now known as the UWI Student Shuttle).
Over the years we have known each other, though we had our ideological differences, we shared mutual respect and unity in the fight for justice and the People's culture.
I have been able to provide some legal support to TUCO at his invitation on some occasions, the most recent in 2020.
Brother Resistance, as a leader in the rapso art form, always acknowledged the founder and father of the art form, Lancelot Layne Kebu, in every Emancipation Day performance and otherwise.

My condolences to his family and to the rapso family and kaiso and cultural fraternity of T&T.
Brother Resistance keep on walking in the glory of kings, ring the bell for freedom and justice and you will continue to get many more than one witness.
As your greeting in the 70's went 'Iz Wot!'
Farewell, bold warrior.