'A team of financial and legal business leaders with impeccable integrity' tasked with 'an incredibly complex operation'. That is how the Fifa-appointed normalisation committee, chaired by Robert Hadad, referred to itself tonight, in a public statement ostensibly meant to provide an update on the finances of the Trinidad and Tobago Football Association (TTFA).
In an unsigned press statement, issued by acting general secretary Amiel Mohammed, the normalisation committee (which comprises Hadad, vice-president Judy Daniel, and floor members Nigel L Romano and Trevor Nicholas Gomez) stated that:
National team players and current coaching staff paid US$788,000;
Fifa-commissioned inspection reveals TT$98.5 million in TTFA debts and unasserted claims from previous administrations;
Debt inherited by Fifa-appointed normalisation committee, now tasked with sourcing funds and establishing a repayment plan on behalf of TTFA.
Unified Football Coaches of Trinidad and Tobago (UFCTT) interim president Jefferson George confirmed that outstanding salaries landed in the bank accounts of technical staff members today.
The normalisation committee did not provide any evidence of the debt, despite requests from TTFA member delegates for the Hadad-led body to pass on the financial statements—as it is mandated to do under the constitution.
"In February 2021, the NC engaged Ernst & Young Services Limited (EY), to verify the TTFA's creditors," stated the committee. "This was done to properly assess the damage done by years of poor governance. EY also reported major policy, procedural and control deficiencies within the purchase to pay process of previous TTFA administrations.
"EY's report, dated 9 April 2021, revealed total estimated outstanding liabilities and unasserted claims (contingent liabilities) of approximately TT$98.5 million."
The Ernst & Young findings, according to the normalisation committee, 'have been submitted to Fifa and are being used to develop a plan to deal with outstanding debt and inform much needed improvements to the TTFA's financial governance'.
The normalisation committee claimed to have spent 'more than 12 months […] working on sourcing funds to keep the players, staff, coaches and daily operations of the TTFA afloat'.
Hadad did not reveal a US$800,000 tranche received from Fifa in January, nor did he account for his committee's use of the funds.
Wired868 confirmed that the NC received US$500,000 (TT$3.4 mil) for operations, US$200,000 (TT$1.4 mil) for national team travel, and US$100,000 (TT$677,000) for equipment, with the usual stipulation that the money could not be used to satisfy historic debts at the expense of the TTFA's operations. The local football body is due another tranche of the same amount next month.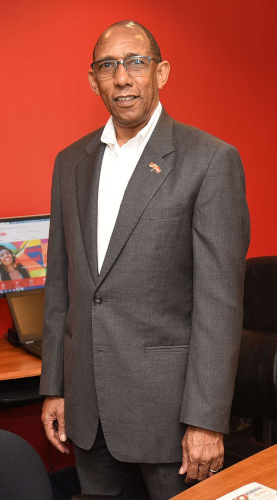 The committee insisted that local football is in good hands.
"As part of the corrective measures applied by Fifa, a team of financial and legal business leaders with impeccable integrity from Trinidad and Tobago were recruited and installed with a clear mandate," stated the committee. "[…] Over the coming weeks, the NC will reveal the enablers needed and inhibitors identified as the committee collaborates with all TTFA stakeholders to fulfil its mandate in correcting the outstanding issues from previous TTFA administrations.
"As you can imagine this continues to be an incredibly complex operation and we thank you for your cooperation and understanding."
Sixteen months since its appointment, the normalisation is yet to hold its first press conference or general meeting with TTFA members.
Wired868 has provided readers with solid, independent journalism since 2012.  If you appreciate our work, please contribute to our efforts. 
Support Independent Journalism