Domestic sport in Trinidad and Tobago is on pause at present; and has been for much of the past 13 months, since the onset of the Covid-19 pandemic. Arima North Secondary football team technical director and former Trinidad and Tobago Boys' National Under-15 Team and QPCC FC assistant coach Wayne 'Barney' Sheppard would not be stopped, though.
Meet the new coach of Inter Taoyuan FC in Taiwan.
Sheppard landed in Taoyuan on Saturday—after four flights and 36 hours airtime—and is eager to get going in his first overseas coaching assignment.
"The club plays in the second division of the Chinese Taipei Football Association [and] like any other team down there, the ambition is to get to the first division," Sheppard told Wired868. "Right now, they are effectively a semi-professional football team, since they don't pay all of their playing staff a salary.
"But once you get promoted to the first division, then—apart from the money you get from their district government and sponsors—you get an injection of cash from the central government, which allows all teams upstairs to operate as a professional unit."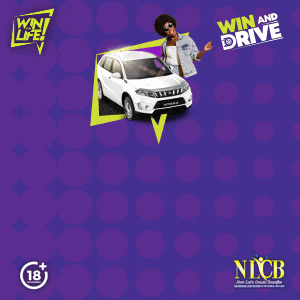 Taiwan's second tier competition, the Taiwan Football Challenge League, was formed in 2020 after the FA recognised that the Taiwan Premier League would be better served by a system of promotion and relegation.
The Taiwan Premier League itself is just four years old while Taiwan or Chinese Taipei, which has a population of 23.57 million, considers baseball to be its national sport, followed by basketball, taekwondo and tennis. 
Fifa ranks Chinese Taipei at 144th from its 210 member associations.
"I think our standard at Super League level is a little better than theirs [in the second division]," said Sheppard. "Their players are very aggressive and strong. There is a big disparity in technical ability from those who can come and play in Trinidad to those who are struggling—all in the same squad. 
"I'd say they lack the athleticism that we are accustomed to, although they are quick over short distances… In the first division, the technical ability is very good but most of the players are not Taiwanese there."
Taoyuan FC are captained by Xu Hong, a defensive midfielder, while they were recently boosted by three recruits from Taiwanese Premier League teams and former China professional forward Zeng Jue Zhun. 
Four academy products have also returned from United States NCAA Division One schools due to the pandemic, including defender Oliver Gerbig from Coastal Carolina University.
However, they have lost striker and former national youth player Li Chen Ui who led their scoring with 13 goals last season. Ui has taken a break from Taoyuan to do his Masters and will play for Premier League team, Flight Skywalker FC, in the interim—since their schedule better suits his academic timetable.
"Most of the players here are at the very start of their career or at the end," said Sheppard. "So we have a number of 20 to 22-year-olds and then a couple of 34 and 36-year-olds as well as a 37-year-old goalkeeper. 
"In terms of ability, we've had players who represented Chinese Taipei or other countries in the region at national youth level; and one, Hong, who played in the Asian Champions League with a Chinese club."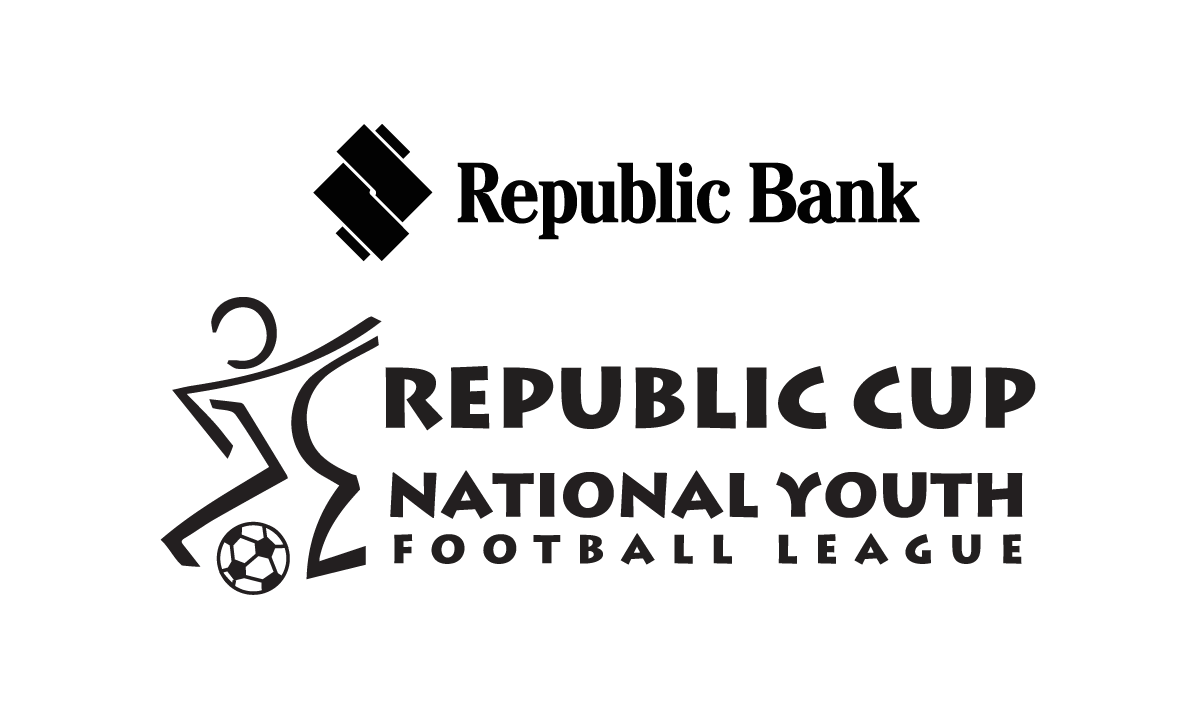 Sheppard has to wait another 12 days before he can meet his employers and players face to face, as he completes his quarantine. He has already missed four games in the 2021 season, due to delays in getting to his adopted homeland. 
Taoyuan FC won on the weekend, after losing their first three fixtures, and are fifth in the eight team standings at present. Sheppard's contributions so far have been limited to advising the club co-founder and stand-in coach Oliver Harley via WhatsApp or Zoom.
"The league started in April so they wanted me there by the end of February to conduct pre-season," said Sheppard. "But the process to get a work permit is a very lengthy and detailed one. To begin the process, you first have to get a notary to verify your certifications, that you then have to take to the Ministry of Foreign Affairs for them to confirm. 
"[…] When that was completed, I then had to apply for a work or residential visa in St Vincent; and while the documents were there, the volcano erupted… So they had to send the stuff on to St Lucia, where there is a consulate that deals with student visas.
"That was where the headache really started…"
Taoyuan FC were patient, though. It was a long meandering process that saw the club's officials put their promotion hopes in the hands of the St James resident.
Last season, Harley led the club to second place. The second division's winners earn automatic promotion while the runners-up face a play-off against the second from bottom team in the Taiwan Premier League. Taoyuan lost the play-off fixture 4-2 on penalties after a goalless draw.
Harley, a co-founder at the club, and CEO Allen Kao decided to outsource the responsibility of head coach and one of the persons they asked for guidance was former Naparima College star Fabien Lewis, who played professionally in Singapore and the Philippines.
Lewis alerted Trinidad and Tobago Men's National Senior Team assistant coach Derek King who passed on word in January.
"Derek was already committed to the National SeniorTeam, so he put the info in a WhatsApp group that the national coaches had running," said Sheppard. "I sent my resume and about two weeks after, they spoke to Derek and asked if he would recommend me. Derek gave them the green light."
In the end, Sheppard, Harley and Kao agreed on a three-year contract with both parties able to mutually terminate at the end of each season.
"I didn't get this job because I'm a better coach than the others who applied; I got it because I am better qualified," said Sheppard, who thanked King for his recommendation. "And that is why I keep telling coaches they have to certify themselves; because to get the job, [the Taoyuan officials] had to prove to their government that I am more qualified than a local coach to do the job. 
"I cannot put my head on a block but I think some of the other coaches who applied probably didn't have [my] level of certification. 
"[…] The salary is nothing to write home about but [on top of that] the club is seeing about all my living expenses to make me comfortable. I took the job as I saw it as an opportunity to continue learning and advance myself, by making a difference with a team in a different culture and in a different part of the world."
A former Trinidad and Tobago national youth team and Fatima College right back, Sheppard began coaching in 2014 when former teammate Scott Rodriguez pushed him to become assistant to Shawn Cooper at QPCC. Rodriguez felt it would be good to have a former 'Parkite' player on a staff that included goalkeeper coach Jefferson George and manager Christo Gouveia.
Within a year, Sheppard was assistant coach on the Fatima Under-16 team as well, and then assistant to the school's Premier Division team under veteran Hayden Martin, who is the Fatima technical director. And by 2017, Martin made him Fatima's Premier team head coach.
"Cooper accepted me on his staff and two weeks into the coaching he turned and asked me what badges I had and I told him none," said Sheppard, who is a former TSTT engineer. "And he said 'nah, go and get your badges you have something in you'. So I sent in all my stuff to the TTFA but I wasn't getting on any courses. Jefferson recommended that I apply to the NSCAA (National Soccer Coaches Association of America). I did and I went to Orlando to do my first course in 2015.
"[…] I want to thank Cooper because he did not have to accept me on his staff when Scott suggested, so he gave me the opportunity and then told me to push on with it. Also [then TTFA technical director] Kendall Walkes was the person who finally got me on to a TTFA 'C' license course, which was being run for the Eastern Counties. I had to drive from St James to Sangre Grande every day of the course. 
"At the end, both Walkes and [the late Muhammad] Isa pulled me aside and told me to invest in myself and not wait for the TTFA to invest in me. So if I could afford to go abroad to do a course, then do it. That pushed me to always look for ways to improve myself."
At present, Sheppard has a TTFA 'B' license, along with diplomas from USC, CANOC and TTOC while he attended workshops in North America and Europe. (He is also the interim vice-president of the National Football Coaches of Trinidad and Tobago and intends to continue his duties remotely, although he will not stand for election later this year.)
Postings as head coach at Fatima and then Arima North Secondary—where he won the East Zone title and came within goal difference of promotion to the Premier Division in his debut season—afforded him the chance to put into practice what he learned at courses.
He credited his 'apprenticeship' under Cooper and Martin for 'a better understanding of how granular you need to be to coach different things like technique'. 
"That got me interested in the developing of players and learning how to make a team better by first making the individual better," said Sheppard. "But you can also learn from those who do the wrong things and I have had the opportunity to learn from some people like that as well. Your session is supposed to promote learning and have a theme you want to work on, in terms of what you want players to improve. 
"[…] I have been in sessions [put on by other coaches] where you cannot tell at the end what it is the players were meant to be working on."
With Trinidad and Tobago football frozen in the face of the pandemic and the national youth teams deactivated by the Robert Hadad-led normalisation committee, Sheppard took that know-how to Taoyuan. He acknowledged that his late arrival complicates things.
"The original ambition is to get the team to go one step further than last year, but that is tempered by the fact that I didn't have a pre-season with them," he said. "What the team is operating on is what it did last year. There are already four games gone and, as we are already into the season, I am coming in now to fix existing problems as opposed to implementing something new."
First, he has to complete his quarantine. It would be better if Sheppard does not try to impress anyone in Taiwan with word about how well Trinidad and Tobago did at suppressing the novel coronavirus.
Taiwan, despite having a population of more than 20 times the size of the twin island republic, has never had more than 23 Covid-19 infections in a single day. And mask-wearing has not been mandatory there since May 2020—long before the first vaccine became available.
Since the onset of the pandemic, Taiwan has had 1,184 confirmed cases with 12 deaths. As of this afternoon, Trinidad and Tobago, with a population of 1.4 million, tallied 13,454 positive cases with 215 deaths
Asian countries have far more experience in dealing with deadly viruses and Sheppard could not help but be impressed at the efficiency that he met on his arrival.
"As you step off the plane, before you even get your bags or pass through customs you have to buy a SIM card for the government to be able to track your movements," he said. "So I put it in my phone and there is a QR code you scan, which takes you to the national database where you put in information like where you intend to spend your quarantine. 
"Everyone has gloves, masks and shields in airport and then they spray you down to the soles of your feet and your luggage before you get into a 'Covid taxi' to take you to your quarantine facility. At the hotel where I'm quarantining, they moved the receptionist area to outside where they process me and give me a temperature gun before I go to an elevator that takes me straight to my room."
Sheppard is not allowed to leave his room for the entire quarantine period, while staff drops meals at his front door without ever making physical contact. Twice a day, at designated times, he must upload his temperature readings to the national database and answer two psychometric questions to verify his mental state.
"If you fail to upload your temperature reading on time, you will first get a call on your cell phone," he said, "and if you don't answer it, then your room phone rings which would be a call from the district police!
"I was sleeping twice when they called my phone, so the district police rang me. But they understood that I just had a long flight when I explained that I was sleeping.
"If you saw what I did here already, you would understand why they haven't had a second wave. The virus had to go somewhere else!"
Sheppard left his wife, Nicole, daughters, Sadie and Nneka, and mother, Lois, behind for his adventure. He still hopes his wife can join him later this year, but that would only be possible when Prime Minister Dr Keith Rowley reopens the borders.
"My wife got the go ahead from her job in NGC to work remotely," he said, "but the issue is if something urgent happened that she needed to see about in work, the border is closed [and she would not be able to get back home]."
Otherwise, Sheppard sees his immediate challenge as learning Mandarin to better communicate with his players.
"For the most part, the players all talk English but there are going to be times you have to drive home your point quickly," he said, "and that will be better in the language they are familiar with, which is Mandarin. So the next two weeks, while I am in quarantine, I am committing myself to trying to learn as much football-related Mandarin as I can for the points I want to drive home—based on the videos I have seen of the team.
"[…] For example, I noticed the defenders are diving into tackles a lot. I want to be able tell them [in Mandarin] their job is to stop penetration, and I want to tell the midfielders to come back to help him win the ball while the defender slows the opposing attacker…"
Sheppard hopes to hit the ground running. Success for Taoyuan FC, he hopes, would be a triumph for Trinidad and Tobago coaches.
Wired868 has provided readers with solid, independent journalism since 2012. If you appreciate our work, please contribute to our efforts.
Support Independent Journalism