A discerning reader, well experienced in the issue of diversity, responded with appreciation to last week's column dealing with police profiling of a certain socio-economic class. The message asserted that we should say Akiel Chambers' name when we say the names of Duante Wright and other fatally-profiled victims currently in the global news cycles.
The point was well taken. The pursuit of the killers of Akiel Chambers was half-hearted because the killers were connected with one of the social strata that are indifferent to the lives of those which they rate as dispensable. The killers benefitted from that indifference.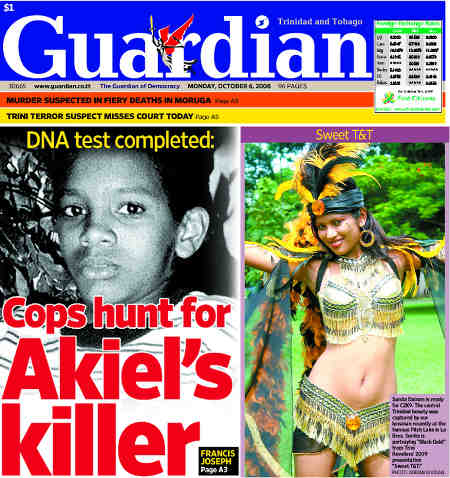 George Floyd is a name that will be said repeatedly. To our great relief, at the end of a case that attracted intense global interest, Chauvin was convicted, as he deserved to be, for murder.  
It may be a transient relief however, because it took the video recording of teenage Darnella Frazier to finally secure the conviction of a white police officer for killing a black citizen. Future prosecutors of flawed policemen, including perhaps those of the other officers involved in the Floyd incident, will not have such a powerful video as an ally.
Many commentators in the US acknowledge that it was Frazier's use of her cellphone to record what was happening that sealed Chauvin's fate. How absurd the initial police department release became when the video appeared.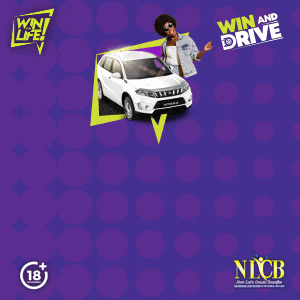 The police release stated: 'man dies in medical incident after interaction with police'. 
The cynical phrasing struck me as similar to what was put out very recently here in Trinidad and Tobago, about the death of two suspects in the Andrea Bharatt abduction and murder case.
Another discerning citizen called me, as others have been doing recently, to discuss the feeling that our country is drifting. That call reminded me of the chorus of Gypsy's classic kaiso commentary of 1986, when things were real recession tight:
'Captain, the ship is sinking/we gas tank almost empty, we oil pressure reading low/shall we abandon ship or shall we stay on it; and perish slow? We doh know, we doh know, captain you tell we what to do.'
Although it was not an issue then because we had only one party in government up to that time, Gypsy's classic perceptively touched on the blame game: 'a lot of fingers pointing, suspicion running strong, who is to be blamed  for doing her wrong?' ('Her' referred to the SS Trinidad.)
For the last two decades, following successive changes of government, the blame game has been virulent. It operates as an evasion of the critical need to present policies and solutions because the visceral party faithful get their political bellyful with the innuendoes.  
In a further descent into this poisonous practice, the leader of the opposition's utterances, concerning the prime minister's Covid test result, reek of an unbecoming attitude.
The opposition is a constitutional institution from which we should expect some sensible checks and balances on the government, but it currently suffers from a leadership of low credibility. It also has no capacity to tell us what to do as our country drifts along.

Darnella was not the only person to come forward for the prosecution of Chauvin.  I recently wrote about the importance of citizens taking a stand.  Here is what the Minnesota attorney general said in part after the Chauvin guilty verdict:
"The people who stopped and raised their voices on 25 May 2020 were a bouquet of humanity—a phrase I stole from my friend Jerry Blackwell. A bouquet of humanity, old, young, men and women, black and white. 
"A man from the neighbourhood just walking to get a drink. A child going to buy a snack with her cousin.  An off-duty firefighter on her way to a community garden.  Brave young women, teenagers, who pressed record on their cellphones.
"These community members—this bouquet of humanity—did it again in this trial.  They performed simple, yet profound, acts of courage. They told the truth, and they told the whole world the truth about what they saw."
What shining examples for our citizens, especially our youths, although in some cases they are justifiably fearful.