The Trinidad and Tobago Football Association (TTFA) will hold a series of coaching webinars, beginning on 10 April 2021, under the banner of 'Everybody In', which will be open to all coaches from Trinidad and Tobago.
The concept, according to the TTFA release, is part of its 'ongoing efforts to give all our coaches the necessary scientific information required to continuously develop themselves in the field of coaching'.
"We are getting assistance from many international  clubs and organisations from around the world to participate in these webinars," TTFA technical director Dion La Foucade told TTFA Media. "Variety is the spice of life, and while each international organisation club or country will have a specific philosophy and style of play, there will be a common thread throughout these clubs and countries/organisations.
"Development comes before winning, therefore the emphasis will be largely based on the technical aspect at the earlier ages, and gradually what is done will be more tactical in nature as the players get older. 
"Some organisations also put emphasis on the sports science side of the game."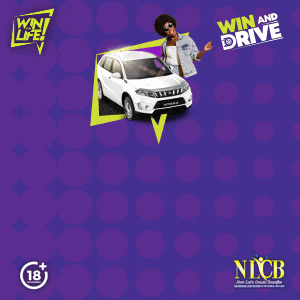 La Foucade said the presenters will come from clubs in Europe, South and North America, including the England Premier League, as well as experts from the Sports Company of Trinidad and Tobago's high performance department and the International Olympic Committee (IOC).
The first webinar on April 10th will be conducted by ex-Liverpool Football Club Academy director John Owens which will be followed by one conducted by Ben Ashby of Aston Villa's Coach Education Department.
The TTFA claimed that over 125 coaches from across the twin island republic have already registered from all levels of the game, including current and past national coaches as well as coaches at the grassroots level.
Coaches can register by contacting the TTFA at technical.ttfa@gmail.com.
"These seminars will be very informative and it augurs well for our coaches continuous development based on the level of interest," said La Foucade. "The game keeps changing and we certainly need to keep up with the proven and new scientific methods used around the world. 
"Even with the Covid restrictions, coaches are still willing to keep themselves sharp and well informed, which is very commendable."
All webinars will  run from 1-2.30pm on Saturdays and the topics being discussed will include:
The art and science of coaching.
Developing an elite player.
How to develop players and coaching curriculum for a club or country.
Philosophy on youth development—covering the different coaching methodology styles to build a successful coaching program
What the various presenting clubs emphasise at their academies/organisations.
Presentation to Parents: how to involve parents and recognise the different roles played by parents and coaches in the development of young players.
How to create the right learning environment for players.
How to scientifically teach technique and skill.
When and how to fast-track players.
Decision-making: covering the principles of play for attacking and defending.