Not unlike Shadow's Bassman, Mystic Prowler in mih head, pleading with people to look beneath the surface.
I have just read Vaneisa Baksh's 'Sins of the Father' column. And not for the first time, I have told myself I'm not going to read her stuff. Not for the first time, this week's piece took me to a familiar place and left me hankering after a yesterday that Shakespeare told us long ago is simply never coming back…
…except in the nostalgia of now unreliable memories and romantic mindsets.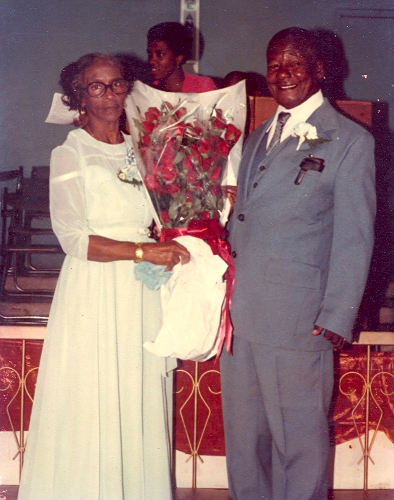 Not that I have had the personal misfortune to be bereft of my father's love or his reassuring presence early in life. I had already contributed my first pair of grandchildren to the already numerous third generation before he departed this life. Prematurely in my view although, by reason of strength, he did access his full allotment of threescore and ten.
Somewhere in a late 1990s Saturday Express, there's a series titled What my Father Taught me, conceived by then Express editor Kathy-Ann Waterman. Invited to contribute, I told the story of his lasting standpipe lesson. But I dared not reveal what in a man's world he told his sons but never his daughters.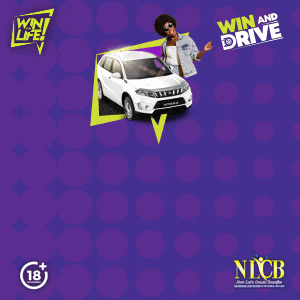 Curious posterity can, however, find out therein that he was 'never publicly memorialised one day in over a decade and a half but never privately forgotten one day in more than 15 years!'
We were one of the lucky families. I was one of the lucky children. With the benefit of only a primary school education, my mother had shared early, simply and succinctly what she thought was the secret of raising secure, successful children.
Let them win sometimes on the big things. And often on the little things.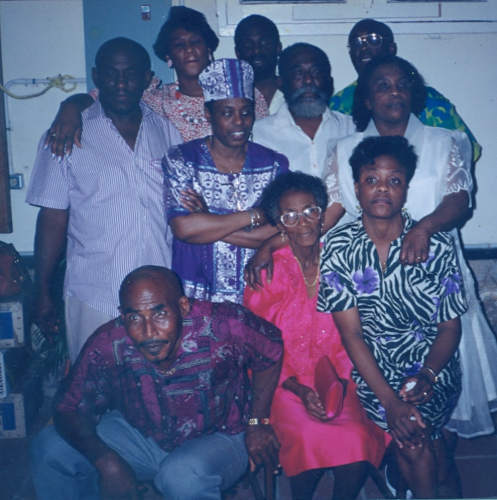 And in one of my frequent conversations with the late Keith Smith, I had stumbled onto what we both agreed was another of the secrets of successful parenting. We, the four blood and one adopted sisters between whom I was sandwiched in the line-up and I, were all at least into adolescence before there was a day, an hour, a moment in our life when we did not know in specific terms where Mammy was.
Halfway through the century, Simone de Beauvoir's 1949 ground-breaking work Le Deuxième Sexe (The Second Sex) had already been published. But it had had no discernible impact on the Tunapuna of the second half of the 20th Century. None at any rate that I could discern. 
Or can remember.
And two decades later, Germaine Greer's just published follow-up, The Female Eunuch, had obviously not yet begun to make even ripples in a town in Dr Eric Williams' T&T safely removed from the turmoil of the capital city in revolt. 
It did not seem like Eden then; in the rearview mirror under a Rowley regime, it does. 
In the mid-60s, Indian women still walked a respectable distance behind their men on the way to market on Sunday mornings. Or on their way to Monarch or Palladium on weekend or public holiday evenings.
For us as children, being forced to stay inside was intolerable punishment. And when we were outside, we flew kites, spun tops and played pitch and giant step and hopscotch and morale and Old Lady and Old Grady and schooch. And we had assigned chores like toting water to fill up the family's barrels. Those sometimes took precedence over school in the morning and play in the evening. 
At school, mental kept us sharp. We committed tables to memory. And lists of homonyms like 'principle' and 'principal' and 'eligible' and 'illegible', which some of today's professionals on the airwaves can't tell apart. But we weren't given the words in tomorrow's spelling test to learn in advance; if you didn't have the reading habit, well, crapaud smoke yuh pipe. 
As teenagers, we still played small-goal football or windball cricket for hours in the middle of Dr Murray Road as El Dorado Road was often still then called.
The boys walked or rode our bicycles all the way to cricket matches in Caroni or to football games on Squadron Ground in Five Rivers. And when the police weren't looking, we towed our team-mates.
In both cricket and football season, we trained for match-day by running up to the hills in Caura in fo'daymorning. And by running all the way back through the sugarcane fields after a dip in the icy waters of Guava Hole, Payrene or Paradise. 
Uncoerced, mind you, by any highly paid coach. Or, indeed, any coach at all.
There were nights when we sallied forth south in large numbers to raid Orange Grove's BH patches, watchmen notwithstanding. Or east to the area between what became the El Dorado Girls Camp and the Junior and Senior Secs where the takings were less sweet but deemed good enough on the night.
Many were the nights when somebody was or somebodies were bubbling an oildown pot literally on the side of the road, the ingredients liberally contributed—not always voluntarily—by the neighbourhood breadfruit and coconut trees. 
Only the pigtail was purchased, perhaps for a pittance.
Concrete and brick and metal and glass in abundance came later. In the era I remember so fondly, there was wood everywhere.
And trees. Breadfruit and châtaigne; mango of every variety, vert, rose, teen, julie, graham, etc.; fat pork and fig—'bananas' to hoity-toity people—gros michel, grand michel, sickiyea and silk; caimite, cerise, cherries, red and yellow, chinee tambran and citrus; pommecythere, pommerac, pawpaw and plum, yellow Chile and red Governor; sapodilla and soursop; tonca bean and tambran— 'tamarind' if you insist—zaboca and donks. 
Even mameysapote, pommegranate and sugar apple.
We begged, borrowed, took or stole; we never bought.
For balata, gregre, grugrubef and peewah, you had to have a friend up in Caura or Mt St Benedict or up in the country who could fix yuh up. 
But one hand, you were taught, cyar clap; if Caura scratch your back, you had to be willing to scratch Sosconusco back in return.
So when people read my columns and, through them, my mind and conclude I don't belong in the 21st Century, I simply smile.
I know they're right. 
No apologies…
…except when another Baksh piece bursts my balloon.