Trinidad and Tobago Men's National Senior Team head coach Terry Fenwick today continued to reframe the narrative around his international coaching debut—a joint national record 7-0 loss to the United States in Orlando on Sunday—as he suggested some positives to local football fans, in an interview with the TTFA Media.
The Soca Warriors conceded their first goal after one minute and 43 seconds and trailed 4-0 at the interval and 6-0 by the hour mark. However, Fenwick pointed out that he sent on most of his local-based players, Duane Muckette, Matthew Woo Ling and Michel Poon-Angeron, between the 56th and the 58th minutes.
And Trinidad and Tobago conceded just one more goal after that point.
Incidentally, United States coach Gregg Berhalter subbed forward Jesús Ferreira and winger Paul Arriola in the 65th minute, and the pair contributed a combined four goals and four assists on the night. The hosts did not score again, once they left the field.
Still, Fenwick suggested that the last 30 minutes of Sunday's international friendly, rather than the first 60, offered the best appraisal of his coaching skills—since more of the boys he coached in Trinidad were on the field. 
The best measure of his work, in short, was given when the game was already lost and by the players he initially overlooked, for the North America-based call-ups.
"On the positive side, I saw a lot of the guys we put on in the second half that have been with me in Trinidad," he told the TTFA Media, "they played 40 minutes, conceded one goal and created a penalty situation where we missed. [They] looked much more comfortable on the ball. 
"That is just time; that's the time I've spent with them on the training ground. Many of the guys from the US and elsewhere in the world, I am looking at them on video, on Wyscout, on YouTube and many of the social and other platforms, because that is all I've got available to me. 
"It is not easy… But it showed me in the second half we weren't far away with the local based players, who I thought done a lot of credit for themselves."
At the final whistle, Trinidad and Tobago managed a solitary shot on target—Alvin Jones' saved penalty—and earned one corner kick, while their pass accuracy was 65 percent with 226 completed passes (after just 99 in the first half).
The United States had 12 shots on target and 586 completed passes at an accuracy rate of 90 percent.
Fenwick also gave some insight into his scouting regime as he credited Matthew Wilson for sourcing players in North America and assistant coach/goalkeeping coach Kelvin Jack for a similar job in the United Kingdom.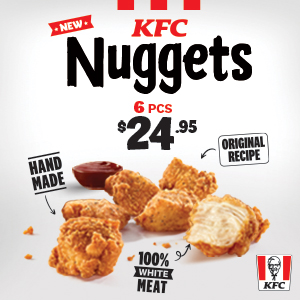 Full back Federico Pena and unused substitute Jonathan Jimenez were both brand new to the Trinidad and Tobago set-up, although the other North-America based debutants—Leland Archer, Ajani Fortune and Noah Powder—already wore the red, white and black at national youth level.
There was no suggestion that the former England 1986 World Cup defender utilised the Talent Identification and Player Pool (TIPP) programme introduced in North America last year by then TTFA technical committee chairman Keith Look Loy, which was headed by Justin Reid and Sean Powder and comprised of over 15 scouts, including Errol McFarlane, Leslie 'Tiger' Fitzpatrick, Ivan Sampson, Wendell Regis, Kernell Borneo, Kenrick Ramirez, and Nigel Myers.
The Englishman reiterated his previous sentiments that a shortage of time with the five North America-based players who started the match was a big contributor to the lopsided scoreline.
"They came 48 hours before the game—that was the first time I was meeting them," he said. "So we had a game plan on the ground in Trinidad with the locally based players. And it was a big gamble for me to throw them in that first game after only two or three training sessions…"
At the same time, Fenwick defended his decision to put the overseas-based players in his first team. And, even though he appeared to apologise for his Sunday selection on Monday, he said—on Tuesday—that he actually made the right call, despite the outcome.
"In my very first session, it was about the players bonding; and after I went to individual attacker against defender, so I can see what they can do—sometimes within the team mechanism you can miss a lot of things on individuals," said the Warriors head coach, who stressed that the new additions were all 'nice guys'. "And they all looked very good. Some of the US fellahs looked a little better than the guys we had on the ground in Trinidad—and they should be, they're playing a better [level] of football.
"[…] And I thought I might have made a mistake about playing these guys too early; but I needed to see them, I needed to see what they had about them. And the same guys on reflection are recognising that we didn't stick to the game plan that we agreed before the game."
Ultimately then, Fenwick said it was player errors which proved to be the undoing of the Trinidad and Tobago team, and not tactics—as suggested by Club Sando FC and former national youth team coach Angus Eve.
"When you concede two goals in the first four or five minutes, confidence crashes, game plan goes out the window and they were literally on their own," he said, "and I was trying to prop them up on the side of the field to get them to pull together. It was difficult. 
"In the game that we play today, international football, you make one mistake you get punished for it."
Once more, he credited the strength of his opponent.
"You recognise the USA team, [their players] come through under-15, under-17, under-20 [teams] before they go into the national [senior] side," said Fenwick. "Everything is documented, everything is video recorded, and they very much run things forward on stats."
Ten of the 17 players used by Berhalter on Sunday had national youth team experience. However, 11 from Fenwick's 17 players had also played international football at youth level—as did four of Trinidad and Tobago's unused substitutes.
Wired868 could not question Fenwick directly about the point he was trying to make, while he has so far not responded to messages.
"I wish [Fifa-appointed normalisation committee chairman Robert Hadad] could have come to see the resources that we have got here in the States," Fenwick told the TTFA press officer, "and not only the resources, the mindset of the Americans helping us out at every level. They have got expertise all over the place.
"[…] That's the level we have got to be reaching out for."
Fenwick warned that he has another crop of first-time players who he hopes to assimilate by the time Trinidad and Tobago open their World Cup qualifying campaign against Guyana on 25 March.
"Pulling them together before the 25th of March will be difficult, some of these players I again will be seeing them for two or three or four sessions before we actually go into games," he said. "So it is a very difficult situation and one that will only be cured over time and [with] development."
Fenwick thanked the Ministry of National Security for helping the team with a training venue, refreshments, passports and visa, as well as the Ministry of Health and Prime Minister Dr Keith Rowley for allowing them to restart their programme during the Covid-19 pandemic.
And he insisted that the Warriors will emerge better for their chastening experience in Orlando.
"It was a big ask, the United States of America […] and now that I have had a chance to review and look at the game and speak to the players, we are all very disappointed about the result—of course we are—but this is the starting position, this is a learning curve," said Fenwick. "We have to pull ourselves together as quickly as we can… So as that's unfolded, it is about coming together, it is about recognising the mistakes we have made on and off the field and pulling it together for the [World Cup and Gold Cup qualifiers]."