For 32 years since Viv Richards' West Indies beat Australia by nine wickets at the Gabba, no other country successfully breached that fortress. 
Of the 31 matches played there between that defeat and this year, the home side had drawn seven and won 24. But without its appointed captain and more than half of its regulars, including five of its front-line bowlers, a second-string Indian team took Tim Paine's Aussies to the cleaners.
How does one get to the place where one's second-string contrives to do what no other full-strength team has managed to do for over three decades? 
The July 2020 Wehby Report provides a clue. It describes 'the radical governance changes voluntarily undertaken by the governing bodies in England, Australia and New Zealand and compelled in India by the Supreme Court'. (emphasis added) 
It was not the Supreme Court but the court of public opinion that first compelled WI to release the full potential of their players. Learie Constantine told CLR James that '[t]hey need a black man to lead them'.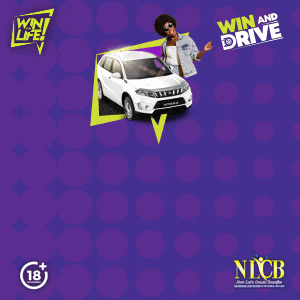 James' subsequent campaign bore fruit and Frank Worrell took over the reins, leading ultimately to two decades of world domination by the Clive Lloyd/Richards invincibles.
That era essentially ended with the breaching of the Kensington Oval fortress by Mark Taylor's Australians in 1995. Since then, WI have struggled to keep step with the cream of the crop.
Still, Wehby speaks of 'enormous cricket talent in the region'. 
Despite a First Test victory over England, WI were embarrassingly beaten by wide margins in four of the last five Tests. That included two innings defeats in four days in New Zealand. 
After those two series, Test captain Jason Holder is ranked 38th among batsmen. Jermaine Blackwood, currently promoted to vice-captain in Bangladesh, is the only other West Indian in the top 50, at #33.
In bowling, Holder ranks at number 10, with Kemar Roach (13), Shannon Gabriel (18) and Roston Chase (38) also holding down Top 50 places.
In the top 20 all-rounder rankings, only England's Ben Stokes stands above Holder, while Chase (13) and Roach (18) also make it on to that listing.
So, enormous talent? I've already cited the Cricket Monthly story that features a solitary West Indian among 20 players set to dominate the decade of the 20s. 

And we can't forget that, in 1978, when Kerry Packer lured the cream of the West Indian crop over to World Series Cricket, the Alvin Kallicharan-led second string were good enough to add a third victory to the two carved out by Clive Lloyd's first-call men before their departure.
Next month, the regional fans are likely to be nothing short of overjoyed if Kraigg Brathwaite's pick-up side can contrive to take either Test into Day Four. Race has ceased to be a problem but talent, despite Wehby's optimistic assertion, has seemingly become one.
To be fair, though, Wehby also points to 'the need to harness that talent and promote its growth'. 
"[I]mproved governance," he suggests, "will contribute to that growth."
So too, no doubt, would leadership which inspires the latent talent to produce its best. That, for me, is a test which the 29-year-old Holder has repeatedly failed in his five-plus years on the job. Both in England and in New Zealand, when opportunity beckoned, he time and again failed to show.
Among international captains, like his team, he is mired in the backwaters of the 'rankings'.
His 20-6-42-6 first innings return in the First Test set his side on the road to the four-wicket win. In the following five innings, however, he captured a mere four scalps while conceding 259 runs. With the bat, he contributed a total of 114 runs in six innings, including a top score of 46 at Old Trafford.
In New Zealand, his Second Test 2nd innings 61 was more than half of his series aggregate of 103 and his aggregate bowling returns read 58-18-145-0.
In his post-series interview, he confessed to Ian Bishop that he did not know what needed to be done to solve the persistent poor performance problems. That is not news to anyone who watched his team struggle to dismiss the home team's batsmen. 
He was, however, certain that something had to be done quickly. I agree. I hope lead selector Roger Harper was listening. We delay action to our cost.
Pollard, too, was far from happy with his team's performance in the New Zealand T20s. He himself managed an unbeaten 75 in the first game, which WI lost by five wickets. In the 72-run second game defeat, he got only 28.
But the white ball skipper pulled no punches, declaring that his 'erratic' team's performance was well below par.
"That's not the standard that we want to set for ourselves and not the standard anyone wants to see in international cricket."
And he reminded his men publicly that, given their current showing, they were 'lucky' the 2021 World Cup was still some way off.
Wehby makes no mention of luck. Or of quick fixes. The paragraph quoted earlier ends this way:
'The New Zealand model is highlighted because of the similarities between cricket there and here and because the reform there has in seven years led to dramatic improvements in the performance of New Zealand teams internationally.'
That should give us pause. Even if the 33-year-old Pollard accepts the promotion Harper should hasten to offer him—who knows if he will?—will we see the requisite changes in the CWI? 
I am confident that the superior quality between the new captain's ears will bring improved results on the field. But, will those who actually see sustained 'dramatic improvements in the performance' of West Indies teams (to echo Wehby) be Pollard's heirs? 
Harper and his panel have the wherewithal to start the ball rolling with a prompt, proper Pollard recommendation. 
But the turnaround ball—Wehby and his predecessors are very clear—is firmly in Skerritt and Swallow's court.