"[…] The Ministry of Education says to the public that they have trained us, but they have not. We basically had to use videos and articles from the internet to figure things out.
"[…] I am not able to do my job the way that I'm accustomed to. I don't get to have the effect that I would normally have. The children don't respond the same. Being a teacher for this long, I find it difficult to teach in this detached environment…"
Wired868 spoke with a 47-year-old primary school teacher who has been teaching for over 20 years. She talks about how she's had to adapt as a teacher and parent of a standard five student during the Covid-19 pandemic:
How has Covid-19 affected your professional life?
Well, I now have to work online. I knew nothing about using any of these online measures, so I had to learn everything from scratch. The Ministry of Education says to the public that they have trained us, but they have not. We basically had to use videos and articles from the internet to figure things out.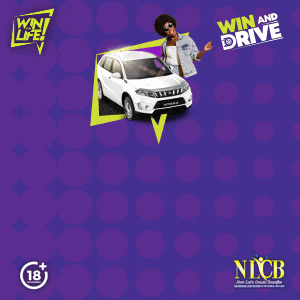 Being from the old school, as some would say, I created my own methods to help with attaining the information. For example, I would be pausing videos and taking notes. This reminded me of the old times when we had no internet and trying to learn a song. You would be pausing every line to write it down.
It may have affected some professional relationships as you now see how selfish persons can be when it comes to helping each other. It has sort of become competitive to see who can do it better.
I didn't expect to have to learn all this at my age or at this stage in my teaching career. It was very tedious, but I am getting there.
What do you wish you had more support with as an online teacher?
For me, the trickiest part of being an online teacher is finding strategies, quizzes, creating tests and finding ways to correct the work to get it back to the students so that they can view the corrections.
Yes, I am getting some help, persons are sending websites, etc, but I have to sit and take the time to go through them and now plan my quizzes and figure out how I could use some of the information… Coming down to the end of the term, one of my major challenges [was] how to do testing and whether it [was] fair or not.
What frustrates you the most about life during the Covid-19 pandemic?
The fact that I am not able to do my job the way that I'm accustomed to. I don't get to have the effect that I would normally have. The children don't respond the same. Being a teacher for this long, I find it difficult to teach in this detached environment.
In my class, especially for mathematics, I prefer to give questions and exercises individually so that the students now have to give me their own individual answer and explain what strategies they used, how they worked out the question and basically what they did to get their answer. This way I know whether they understand or not.
The online classes, however, barely allows for this method to be successful. The internet sometimes gives trouble and there is a delayed response. I use Zoom and this app only gives you 40 minutes per session, so I now have to try to see how much work I can actually get done in this 40-minute math class.
It's difficult when I have to wait for their responses as to how they got the answer, knowing that time is against us. So many times, I have to go ahead and give the answer and the method, hoping that they would check their work and recognise where they went wrong. So it's a less interactive response.
Is there anything that motivates or encourages you about life in the pandemic?
When it comes to online teaching, I enjoy the freedom of time, it is not as rigid. I don't have to get up as early as I'm not actually leaving home. It is more flexible. Working from home is more comfortable for me and even my children. I've learned a lot of new things via the internet. I also tried new things in the kitchen.
How would you describe your experience with online schooling thus far?
It has been a learning experience. There have been a few mishaps, but everything is being fixed slowly. Sometimes it's a bit boring. One problem that I'm incurring [is getting] children to actually do their homework. The homework is supposed to be completed and submitted to me via WhatsApp or email. Some of them are not doing it.
I would think that that's the parent's responsibility because they are the ones who have the devices. They are the ones who own the phones that can take the picture and submit the work to me. So the onus is on the parents to ensure that the children do what is expected and submit it but I'm having some problems with that.
I had an issue with one parent interrupting while classes were going on. She would be asking for additional explanations, quarrelling with the child during class and sometimes she wanted to answer me and give me explanations as to why her child may have not done something.
But I informed my principal about this situation and we have now been able to curb that. We also kept a parents meeting, where we addressed situations like that and many other concerns, good and bad, that we had where parents are concerned. Everyone was able to voice their opinion in an effort to be comfortable through online learning.
Are you comfortable with this new way of teaching?
No, maybe by next month I might get the hang of it a little better. But for right now, I'm not quite comfortable. I am not getting to explain the way that I want to.
Because some students don't have laptops, it's a bit harder. Using the phone or tablet is more difficult as the screen is smaller. Some students who are using their parent's phones are sort of behind as some parents don't want their children with their phones for too long.
Most students are willing and eager, but I have two students who are not engaging at all.
Why haven't the two children been engaging in class?
One of them is now able to be online. We were able to access a tablet for her through church members and she accesses Wi-Fi at a family member's home. So every day at the allotted class time, she would go to that home and be able to attend class.
I usually send the homework via WhatsApp. So in order to get the homework, I would send it to the parishioner who is helping us and she would now send it, via Bluetooth, to the child's tablet. This way the child is now able to complete the homework at her home.
As it pertains to the other student, we are still trying to reach out to her. It's difficult with her parents because they are not willing to help or meet us halfway. They did not even purchase the books. Therefore, I'm unable to even send packages.
The ministry came up with something called a package, this is where the teacher sends the work that was done online for the child to complete via paper. It does not mean photocopying from books because then that would be a breach of copyright. It means sending the name of books, page number, and exercises to be done. The child is now supposed to complete the assignments and submit it, via paper, to the school so that the teacher can collect it.
However, these parents are not willing to do their part to help the situation. They are both working, so I don't understand why they are not at least purchasing the books.
The principal has gotten on board, he is dealing with those parents who are not responsive, and he also has to submit those names to the Ministry of Education. They are not just being ignored; we are still trying to reach all the students.
What advice would you give to a teacher who has to do this for the first time?
I would advise any teacher who is now starting online teaching to find a support group that will help you find strategies and resources because it is not easy doing it on your own. As the older people would say, two heads are better than one. So finding support groups, getting support from friends, colleagues, your principal and other online resources would be of great help to bridge the gap.
How did you manage to get the internet and devices?
I had internet already. But getting devices was a bit challenging, as it's three of us needing access to the online platform each day. Sometimes classes tend to clash.
I had one laptop that needed repairing so I had to hustle and get that done before school started. I also had a tablet and my phone, but the Zoom was a bit difficult to use on the tablet and the phone. So I needed to get at least one other laptop.
Fortunately, my older son had one that was not in use, so he gave us it. We now share the devices and work around each other. It was frustrating until everything was worked out.
What methods did your son's school put in place to cope with the pandemic?
When it comes to helping my son, I am more comfortable because it's not so much helping him with the work but more monitoring him to make sure he gets everything done. He is always eager to quickly start playing game.
I was quite impressed with how efficient and professional they were. Before it was announced that schools were no longer physically opening, they had already sent out their protocols and methods for September. They had everything in place. However, when it was announced that everything would be placed online, they were quick on their feet to edit those plans. They implemented Zoom classes and they also use google classroom.
How would you say your son is adapting to the new school procedure?
He is enjoying it because he loves being on the computer. Although, he did admit to me that he prefers going to school.
How has online schooling changed you and your son's life?
He spends more time on the laptop now than before. It has made him a more serious gamer. He also spends more time inside than before. He and his sister both prefer not to go anywhere now.
What adjustments did you have to make to fit online schooling into your regular schedule?
It is sometimes a bit difficult to get cooking done as I have to supervise my children in the morning period and my class begins at 1pm. It's difficult in balancing the chores with supervising and having my class.
Also, planning for online classes has been a big change. I spend almost an entire day planning and getting things in order for my classes.
Do you have concerns for the future of your son with online schooling?
My concerns would be how the SEA exam is going to be done and under what conditions. I don't think he is grasping things the way he usually would when physically being in class.
The fact that he is in standard five and SEA is right around the corner, I am concerned about all the work that was missed in standard four. I am hoping that the minister would see it fit to push the date of the exam to possibly July so the children can get more time to at least catch up on what they would have missed and get some preparation time.
How has Covid-19 affected your personal life?
It has forced me to be at home more. Before the pandemic, I was usually a person that was always going out and getting things done. However, now I am most times afraid go out and be a part of the public. I now only leave home when I have to get essentials.
Would you say your methods of communicating has changed?
I live opposite a bar so socialising with friends in the community has become easier since everyone has more time, as we are mostly home. My yard has become the liming spot when the bar closes. Communicating with family and professional friends has definitely changed to a more online one.
Do you have any concerns based on your daily operations to a possible exposure?
No, because I work from home. The only time I may have some concerns is when I go out or to the grocery or market which I try to limit.
What about the limes in your yard?
When it comes to the concerns about the lime in my yard, that is really minimal people, close friends and family. We still observe social distancing. We do try to make sure that we take certain precautions.
Also, these are persons who have minimal contact outside of our community area, we are all mostly home or right around the community. So we still do take all the necessary precautionary measures to ensure that we are still safe despite the fact that we are home and we want to make the best use of it.
Has Covid-19 affected any major plans you might have had for this year both personally and professionally?
Well, my family and I had plans to travel out of the country, so it definitely crushed that. Also, I love the Christmas season. I love parang. I love to attend the parang shows but this year I can't do that. Viewing it on a screen is not the same as physically being there and enjoying the music.
Professionally, not so much. Except that Development Day for teachers was cancelled, and that was an event that I usually looked forward to.