The Trinidad and Tobago Super League (TTSL) is not the only local football body grappling publicly with internal turmoil.
This evening, the board of the Northern Football Association (NFA) set the date of 28 December for its next annual general meeting, which will include the election of officers. The problem is the NFA clubs have apparently already set an election date of 12 December, having initially asked the executive to do so—via a petition signed by 12 of its 19 full member clubs—on 27 September.
Current NFA president Anthony Harford, who resigned in September and describes himself as 'the outgoing president', will not stand for re-election. Instead, Trinidad and Tobago Men's National Under-20 Team goalkeeper coach Ross Russell and Trinidad and Tobago Football Association (TTFA) director of football Richard Piper will bid for the zone's top job.
Russell is supported by a slate of Anthony 'Dada' Wickham (Trendsetter Hawks) and Garnet Hanson (Harvard SC), while Piper is running alongside potential first and second vice-presidents respectively, Derek Edwards (Petit Valley/Diego Martin United) and Tristan Charles (Santa Cruz United).
The current NFA executive comprises of: Harford (president), second vice-president Glenford 'Beetle' Waines (St Francois Nationals), Marvin Small (Police), and Peter Rampersad (Malvern). First vice-president Ruthven Charles (RSSR FC) passed away last year.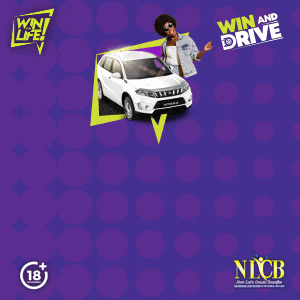 Rayshawn Mars, who represents the NFA on the TTFA Board, serves as the organisation's general secretary.
Roughly two months ago, 12 NFA teams—along with affiliate member Real Fort United—demanded an extraordinary general meeting, in accordance with article 29.2 which states: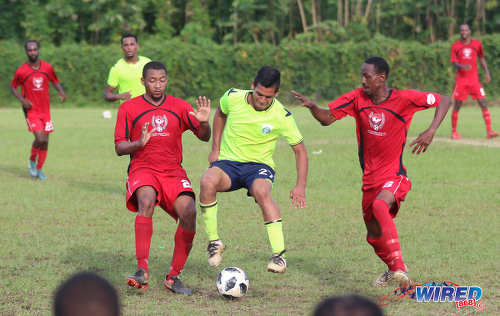 'The [Board of Management of the NFA] shall convene an extraordinary general meeting if a majority (more than 50%) of the members make such a request in writing. The request shall specify the items for the Agenda.
'An extraordinary general meeting shall be held within 21 days of receipt of the request, unless the agenda includes the election of members of the BoM, in which case the extraordinary general meeting shall be held within 30 days of receipt of the request.
'If an extraordinary general meeting is not convened within the indicated time, the members who requested it may convene the extraordinary general meeting themselves. As a last resort, the members may request assistance from TTFA.'
The request for an EGM, which was spearheaded by Wickham, included just one agenda item: 'to conduct elections for the board of members of the association, which includes president, vice-presidents, assistant secretaries and ordinary members of the BoM'.
Article 38.2 states that the motion to dismiss a NFA member 'must be justified'.
Wickham's petition listed three reasons as justification. First, the petition noted that: 'the NFA elections is past due and all attempts to set an election date has not been successful'.

Harford and Mars disagreed.
"We had set an election date of 2 September and we then wrote to the TTFA's normalisation committee to send an invigilator to monitor the elections," Harford told Wired868. "And Robert [Hadad] said we cannot proceed with the AGM until Fifa makes a decision [on the fate of the TTFA]. When Fifa finally made a decision, we wrote to the normalisation committee a second time and we got an email last week that Fifa prefers not to have a virtual election. So we are trying to work around that."
In an effort to satisfy normalisation committee chairman Robert Hadad, the NFA plans to have a 'blended' election with voting done in person over a two hour period in which an official from each club can drops off his or her ballot—monitored by the electoral committee chairman, a TTFA observer and, possibly, a member from each slate. The rest of the AGM would proceed virtually.
Notably, the NFA constitution does not say a TTFA official must be present while the TTFA recognises the autonomy of each of its affiliate members on such matters.
Eastern Football Association (EFATT) president Kieron Edwards made the point more bluntly.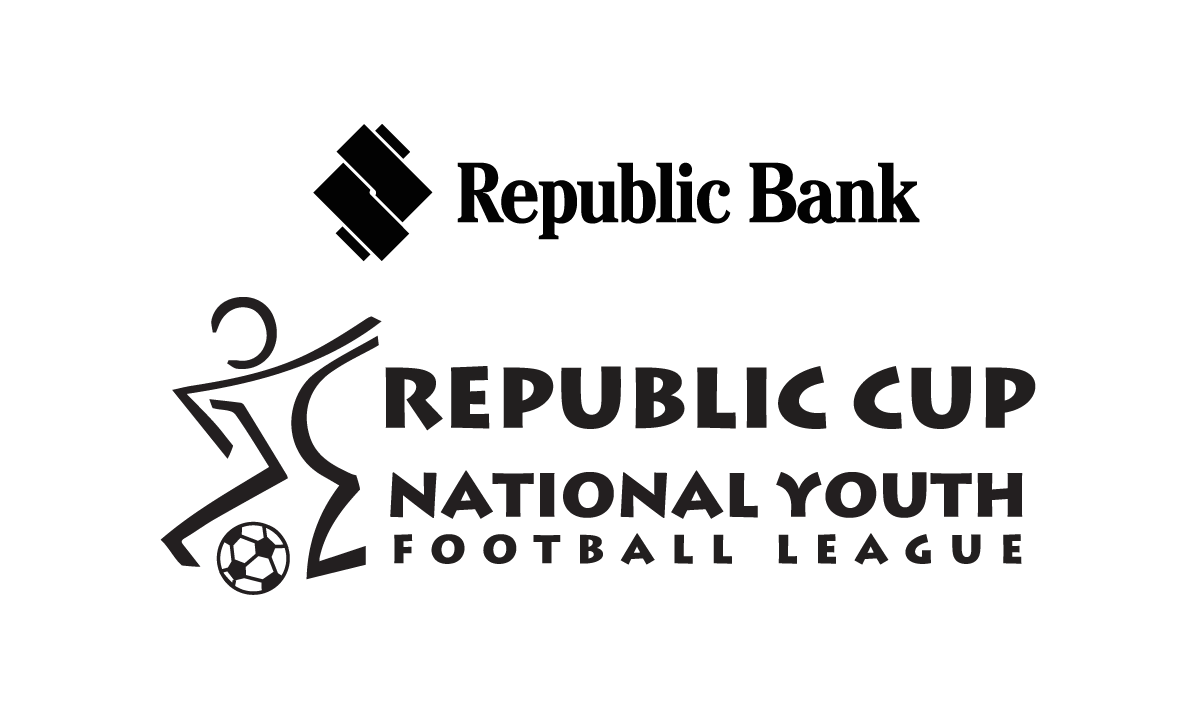 "What does the TTFA have to do with the North Zone having an election?" asked Edwards (K). "The normalisation committee has nothing to do with an AGM in your zone. They can be called to observe but they do not set your election date or run the election. They are just there to observe.
"They need to stop throwing about the 'normalisation committee' name as an excuse. The AGM has to happen."
Edwards (K) is a director of the Ascension Football Tournament, which was a NFA sponsor in 2019.
Wickham's second reason for seeking to remove the Northern officials is that they supposedly defied the wishes of its member clubs at a meeting hosted by then TTFA president William Wallace on 22 September:
'the current NFA executive voted in support of this matter staying in court against the wishes of the NFA membership and continues to support the actions that are against Fifa and the statutes that was agreed upon by all member clubs'.
Wickham's third justification follows the same point, as he claimed Harford violated article 39.2 of its constitution by failing to 'implement the decisions passed by the general meeting'.
Mars contradicted that too. The referenced meeting was an informal one held by Wallace to gauge the response of the membership. Roger Vialva, who is not on the executive but was one of the NFA's representatives that night, informed the meeting that his zone's clubs want the United TTFA to fold—but he had a different personal opinion.
"The petition stated we did not go with their demands which is also not true," said Mars. "I said the NFA clubs want the matter to be removed from the courts. All Vialva said was that, in his opinion, the matter should stay in court. He said that was what his conscience told him.
"But it wasn't that he said the clubs had not agreed that they wanted the matter to be ended."
Harford, who replaced Roland Forde as zonal president in 2016, said he feels unfairly hounded out of office. He admits to debts but said the executive did the best it could in lean times.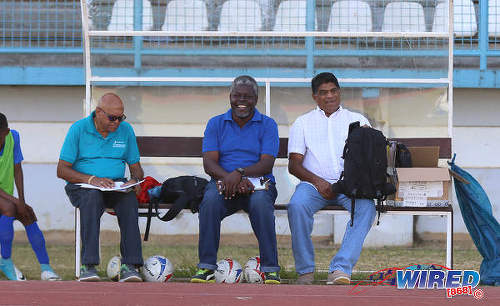 "We inherited a bank account of TT$495 with plenty clubs saying they were owed money," said Harford, the director of now defunct event management company, All Sport Promotion. "But there was no evidence of wrongdoing or theft. The last executive were good, honest people, but they just couldn't raise the money.
"It costs about TT$250,000 a year to run the zone properly, which we have never made. But we managed the zone fairly well, with things like insurance coverage for players and two competitions, etc.
"[…] Then suddenly these fellahs, led by Anthony Wickham, came to me and said they want more enterprising leadership; and I said: fine, no problem. I tendered my resignation that very day.
"Now we are trying to go ahead with the election and yet these guys are persisting with accusations of bad leadership and so on; and I am wondering what has possessed these guys."
Harford said he will not attend the EGM called by Wickham on 12 December, which he said he was not formally invited to either.
"We are going to hold an AGM before the end of the year," he said. "We have to do what we have to do and we can't be bothered with what other people are trying to do. Our job is to hold the election."
Piper, a former All Sport Promotion employee and match referee, said he would not attend the EGM either.
"As far as my take on the situation is concerned, the EGM is not legal because their grounds for calling an EGM is flawed," he said. "The grounds they supposedly used is that the current executive is refraining from hosting the AGM and calling the elections, and that is absolutely not true.
"The current executive can prove that they wrote to the normalisation committee to have an elections and it is not their fault that it was not approved."
Edwards (K) said whether Wickham's petition to remove the NFA executive is accurate or not is a moot point. All that matters, he suggested, is that the clubs who signed up believe it is a valid reason for change.
"Once the justification is agreed upon by the membership, that that is what matters," said Edwards (K). "Piper's opinion [about whether the grounds are justified] is just his opinion. Once the registered clubs sign up for an EGM, it must be called. His opinion and my opinion do not matter."
Wickham said the reasons stated in the petition for removing Harford's slate was 'just a small part of [the issue]'. His Trendsetter Hawks club finished third in the 2019 NFA league competition—behind winners Cultural United and Santa Cruz United—and won the knockout title. They remain unpaid, with the league's prize money estimated at TT$30,000, TT$20,000, and TT$15,000 for first, second and third place respectively.
"The main issue is unpaid prize money," said Wickham. "[…] Over the last couple of years, the North Zone has been receiving sponsorship from Ascension to pay prize money and with that there was an agreement that [the NFA] would not take up registration fees from the clubs.
"But they still went and took up registration from the clubs in the sum of TT$6,500 each. All this stuff we didn't know about [until recently]. The sponsor was looking to drop the assistance from the zone because of these things and said, once that executive is in place, he will drop his assistance for the zone."
Wired868 was unable to reach Ascension director Richard Ferguson for comment. However, Mars said the NFA received TT$75,000 from Ascension in 2019 alone. He said the sum went towards outstanding prize money for clubs and unspecified creditors.
It is uncertain whether Ascension gave stipulations about how the money should have been used, but Mars said it was not nearly enough to allow the zone to waive registration fees.
"It takes over TT$200,000 to run the NFA, so how can a sponsor dictate to the zone unless they are covering the whole costs?" asked Mars. "The TT$75,000 might pay for the referees and prize money, but what about the administrative costs like printing cards for passes? What about the costs for cutting the four or five fields that we play on, and marking them and putting up nets?"
As far as Piper is concerned, the Ascension money is not sponsorship at all. He described it as investment by Ferguson to 'strengthen' his links with the various zones, so as to better position himself for another tilt at the TTFA presidency.
Ferguson ran for TTFA president on 24 November 2019 but was eliminated in the first round of voting with 10 votes—behind Wallace's 20 and incumbent David John-Williams' 16.
"Richard Ferguson is not a sponsor," said Piper. "Richard Ferguson is getting involved to try and buy the three votes the NFA has for the TTFA presidency, in the wider scheme of things. Ross Russell is a very good friend of mine; but if he doesn't win [the North Zone presidency], Ferguson is not going to put any more money into the North Zone. Now is that sponsorship, or dictatorship?
"If you do the right things, you won't have to offer anybody any money. He is not trying to sponsor the league, he is trying to buy the zone."
Edwards (K), who is also an alderman in the Arima Borough Corporation, denied the allegation about Ascension's intentions in the North Zone.
"Mr Piper must not go on hearsay," said Edwards (K). "Mr Piper only decided last week to run for North Zone president, and all of a sudden he knows everything about North Zone business? That is not true.
"We are sponsoring North Zone and we are interesting in continuing to sponsor North Zone. We even tried to find out official debt from Mars to know how we are going forward—although he has not been very forthcoming.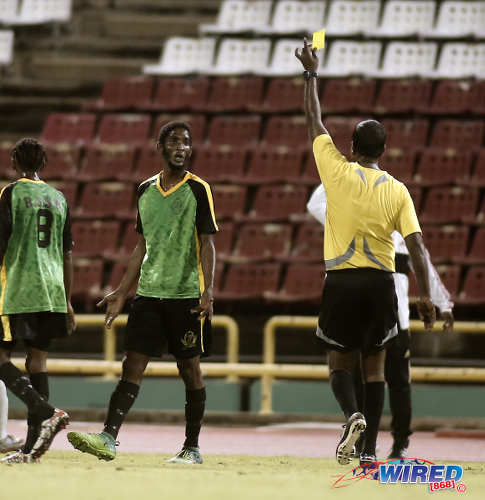 "No matter who is elected, we have to go into negotiations to see if we can agree on sponsorship. There is no agreement signed off for 2021… But suppose the new president wants 50 million and we can't afford it?
"We sponsored before and we are interested to sponsor going forward."
Edwards (K) said his own interest in the NFA's affairs is as a result of his Ascension portfolio and has nothing to do with his job as EFATT president.
"It hurts me to see that a president can operate with this amount of bills and so many people are being owed," he said. "It is not as if it is just one bad year. This has been happening for a while.
"I am happy that the clubs are willing to stand up to it and I would welcome clubs to stand up for themselves in anywhere. I don't think it is a problem with me helping any zone.
"[…] Ascension trying to buy votes? That's crazy and we need to dispel that. That is a cry from someone who feels the clubs have rejected him and is trying to tarnish the names of people who are willing to assist and have been assisting."
Wickham said, if elected, his slate promises more democracy—and, of course, to keep Ascension onside in the zone.
"We will try [to] have discussions with the clubs in terms of making [collection] decisions," he said, as he referred to Vialva's 'conscience vote' as a disrespect to the NFA clubs. "[…] If it is something that has to change, it is that the decision of the clubs must be respected at all times. It doesn't matter whether it is an official vote or not. The thing is principle."
Piper said his slate stands for integrity and good governance.
"My rationale for throwing my hat in the ring is we have enough negativity in football and I want to bring a change in us doing the right things, the right way," he said. "[…] I would be lying if I tell you I have a sponsor but I have had offers of financial support from the moment I said I was going to run, and we will see how best we can put things in place to eradicate the debt and be the beacon of zonal football in Trinidad.
"By far, the Northern Football Association is the best run competition in Trinidad. Eastern Counties haven't played in three years, South Zone had five clubs last season, the Eastern Zone has a habit of not finishing. The North Zone is the beacon of football in Trinidad and Tobago."
On 27 September, roughly 70 per cent of the NFA clubs signed a petition to remove its executive. Since then, though, the mood seems to have softened with the resolution of the TTFA-Fifa impasse; and one of the signatories, PVDMU's Edwards (D), is running as Piper's first vice-president.
The impact of Wickham's petition, though, appears to endure—as it is the basis for the 12 December EGM. Hadad has already promised to send a TTFA observer to attend the meeting.
Piper said he is not reading too much into that, though.
"I am hoping that [the appearance of a TTFA observer] will be to say that what they are doing is not the correct thing," he said. "But I cannot say what the rationale for them sending someone is. What I know is [the EGM] flies in the face of good governance; and this is exactly what we are trying to avoid."
Edwards (K) is unshakeable in his belief that the EGM is on solid ground, as is Russell's campaign.
"The clubs know the truth and, on the 12th, they will make the decision and take control of their destiny," he said. "[…] The EGM has to happen and there is one agenda item, which is to have an election for the board of directors. It is a democratic process and it follows every aspect of the constitution.
"They can send in a slate if they think they can win. If not…"
"[…] The NFA has followed all the rules to date and is not resisting change—the election is supposed to do that… The zone remains puzzled by some clubs bent on hosting their own meeting [next] weekend…"
Editor's Note: Click HERE to read a press statement on the state of the Northern Football Association (NFA) by outgoing NFA president Anthony Harford.