The Caribbean Public Health Agency (Carpha) will begin issuing a travellers health assurance stamp to businesses in the region's hospitality sector to certify they are following proper Covid-19 protocols.
Dr Lisa Indar, assistant director of Carpha, introduced the initiative during the 10 October Ministry of Health media briefing on Covid-19. She said that the stamp would be open to hotels, guest houses, tour operators, taxi drivers and others in the sector. The stamps will be issued to businesses that complete training, demonstrate they were adhering to Covid-19 safety protocols and participating in monitoring and reporting cases.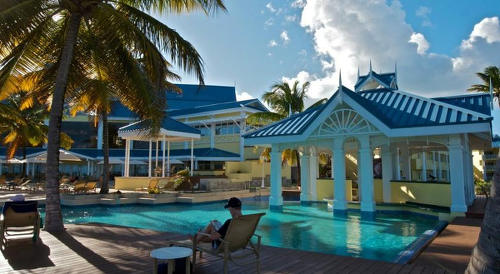 Dr Indar said that the stamp would give travellers the ability to easily choose facilities and service providers certified by Carpha through a mobile application as a safer option. Both the app and the stamp will be launched in early November.
At the press conference, the health ministry reported another Covid-19 related death since the onset of the pandemic, taking the total number of deaths to 97. Many who died, including this most recent case, were elderly with pre-existing medical conditions. There was also one new reported case of the novel coronavirus.
At present, the country has 1,505 active cases of the coronavirus with 81 persons hospitalised, 52 in step-down facilities and 1,372 in home isolation.
There have been 5,298 positive cases since the onset of the pandemic with 3,696 recovered patients.
The Ministry of Health reminds members of the public to adhere to the 'new normal' and:
Wear a mask over your nose and mouth when you go out in public;

Keep your distance from others (six feet);

Stay home if you are ill;

Clean then sanitise surfaces, such as tabletops, doorknobs and cell phones;

Wash your hands often with soap and water or use an alcohol-based sanitiser;

Cough into a tissue or into the crook of your elbow;

Avoid touching your face.
Persons are urged to call Covid-19 hotline numbers: 877-WELL, 87-SWRHA or 877-3742 (Trinidad) and 800-HEAL (Tobago) if they feel unwell; or they can report a possible breach of Covid-19 regulations by calling 555, or sending messages—inclusive of photographs and videos—to the Police App or via WhatsApp to 482-GARY.