Like us, canna lilies are colourful children of the tropics. Our culture, as I shall explain, shares characteristics with these lilies but crucially departs in the nurture requirements.
My Mayaro beat continued for much of September to include the dry hot sun of petit carême, in the course of which I was able to see another modest but life pleasing wish achieved, thanks to a close friend of ours.
Carrie is an amazing gardener, as well as a part of a long-standing j'ouvert trio at Victoria Square, annually chipping to the bomb tunes and bursting into life as All Stars move off—transitioning from bomb tune to breakaway, to Hong Chow corner at the top of Richmond Street.
The trio comprising Kavita, me and Carrie is so firmly established that an experienced pan arranger, who is always at that avenue, wanted to tell me bad bad, that I am a case of 'both of dem'.
But I digress. Canna lilies are so hardy that I have seen them growing on the beach in the hot white dry sand that the tide rarely reaches—but of course an area of beach nevertheless within the coronavirus regulations, which prohibit being 'found on any beach'.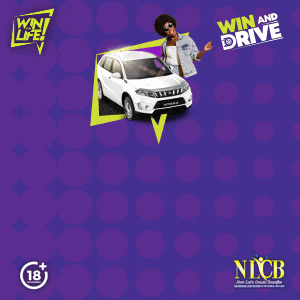 Carrie, visa appropriately stamped by her husband, accompanied us to Mayaro to help me out with the lilies in the sand because her planting at their North Coast residence flourishes. So now I have some cannas planted in a little corner of my choosing.
Cannas grow by root-stalks. The common colours are red and yellow, those colours ironically growing in harmony in the same space. We were given the plants by a lady on the Guyaguyare Road, whose front yard is a blaze of canna colour. 
We asked if we could buy some plants, but with the unfailing love that still prevails in so many loving, not beleaguered parts of Trinidad and Tobago, she invited Carrie and Kavita to uproot some.
We love canna lilies because they are bright and self-generating, with the result that we always have blooms in town in a dozen pots dedicated to a relatively rare peach coloured bloom. They originated in Jamaica and were given to us decades ago. And, as cannas do, they multiplied.
The lilies will prosper and bloom in difficult conditions and hopefully fight off the destructive effects of the sea blast, because they are an investment of love and respect.  Keep this in mind as you read the findings of the latest grappe of well-meaning committees.
These committees are appointed when elected governments have little clue what to do when confronted with the inevitable, actual or looming social unrest, with no money left to paper over the fault lines likely to produce socio-economic earthquakes.
At the heart of these likely earthquakes are children and young people, who have the potential to bloom as beautifully as lilies or grow as sturdy as samaan trees. However they cannot, like the lilies in hot dry sands, grow well in conditions so dry of affection and respect, which are vital for the growth of the human capital that we profess to value.
The current committees will cover what has been covered before, but previous pertinent recommendations have been ignored simply because our governments cannot be bothered with the disadvantaged once they are a captive vote.
Fellow columnist and All Stars sailor, Andy Johnson, saved me the chore of looking for the 2012 report by Selwyn Ryan with is Trinidad Express column last Wednesday, which contained relevant prescriptions and was entitled 'No Time to Quit: Engaging Youth at Risk'.
Johnson concluded his column with a reference to the Anthony Watkins-led Community Recover Committee, which to address: 'what is now a metastasising' (repeat cancer) 'of what is by far the largest, most destabilising problem facing us'.
He notes Watkins' assertion that 'whatever his team comes up with, this too remains a body of ambitions until the decision makers gather the wit to implement them'.
Our governments have been repeatedly witless. Do they really care?
In her recent tour de force performance, repeat poetry slam winner, Alexandra Stewart, brilliantly observed that you 'cannot change empty to empathy without having understanding'.