Fifa suspension notwithstanding, Trinidad and Tobago must get past Montserrat and either Cuba or French Guiana to qualify for the group stage of the Concacaf 2021 Gold Cup.
The Soca Warriors got their 2021 assignments in yesterday's Gold Cup draw, which Concacaf allowed them to participate in despite being suspended by the Bureau of the Fifa Council on Thursday.
The Trinidad and Tobago Football Association (TTFA) has until 18 December to suitably satisfy Fifa of its submission to the global body, so as to have its international suspension lifted. If not, the Warriors will be replaced by Antigua and Barbuda for the tournament.
Should the Warriors be allowed to compete in the Concacaf showcase tournament, as expected, it is about as good a draw as Men's National Senior Team head coach Terry Fenwick could hope for.
Montserrat are ranked 183rd of Fifa's 210 active member nations while Cuba are 179th and French Guiana, who are not full members of Fifa, are unranked. The Warriors also avoided the likes of Guatemala, Haiti, Guyana and St Vincent and the Grenadines.

Still, Trinidad and Tobago football fans know better than to take any team for granted at present. And it is worth noting that Montserrat, dubbed the 'Emerald Boys', are enjoying their best spell ever since becoming a Fifa member nation in 1973.
A British outpost with less than 5,000 citizens, the Montserrat football programme owes much to the hiring of Scottish coach Willie Donachie—a former Millwall manager and Manchester City player.
At present, the Montserrat team is chock full of England semi-professional or amateur players while Bolton Wanderers midfielder Brandon Comley, the younger brother of team captain James Comley, is a rare professional figure in their squad.
In the 2019 Nations League B, Montserrat lost both outings against El Salvador but managed four from a possible six points against St Lucia and the Dominican Republic respectively.
So they will not be aiming to just keep the scores down when they line up against the likes of Levi Garcia, Kevin Molino and Joevin Jones for the Warriors. 
Trinidad and Tobago, who have never faced Montserrat before on the football field, have just one win from their last 17 matches under former coach Dennis Lawrence, who was fired last December. Fenwick is still awaiting his first outing as Warriors head coach.
The Gold Cup preliminary rounds starts on 2 July while the group stage begins on 10 July. Should the Warriors still be in the United States when the serious stuff gets going, they will be drawn in Group A alongside Mexico, El Salvador and Curaçao. Only the winners and runners-up will advance to the quarterfinal round.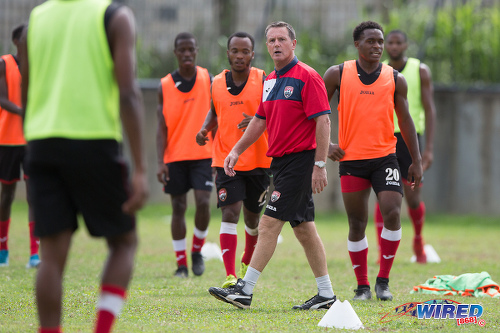 The other teams which have already qualified for the group stage of the 2021 Gold Cup are: USA, Canada, Martinique, Costa Rica, Jamaica, Suriname, Honduras, Panama, Grenada and guest nation, Qatar.
The Gold Cup preliminary match-ups are:
Matchup #1: Haiti vs St Vincent and the Grenadines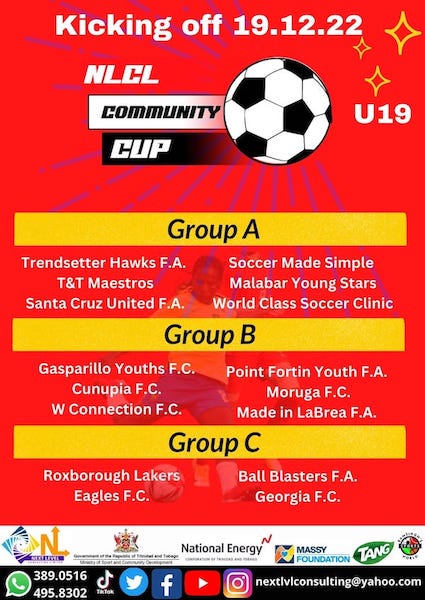 Matchup #2: Guatemala vs Guyana
Matchup #3: Trinidad and Tobago vs Montserrat
Matchup #4: Cuba vs French Guiana
Matchup #5: Guadeloupe vs Bahamas
Matchup #6: Bermuda vs Barbados