The beauty of art, it has been said, is the concealment of art; England's right-handed middle-order batsman Mike Gatting and left-handed opener Andrew Strauss are certain to agree. Neither saw the threat Australia's artful Shane Warne posed to his continued survival until it was too late.
The first lost his off-stump to the so-called 'ball of the century' in June 1993 and the second was comprehensively bowled behind his back by a similarly devilish delivery 12 years later in August 2005.
Now, another 15 years on, the wily leg-spinner is up to his tricks again. Just one week after former England batsman David Gower was unresponsibly shooting off at the mouth and getting no more than perfunctory coverage in the high-profile media, Warne hit the headlines, with his focus on bowling rather than batting.
In the game's shortest format, says the man who claimed a whopping 700-plus Test scalps between 1992 and 2007, those wielding the bat currently enjoy a considerable advantage over those holding the ball. So with a view to levelling the playing field, Warne is proposing an interesting modification to the current T20 arrangements—to wit, increasing the maximum allotment of overs per bowler.
"What about," he suggested on air, "four bowlers to bowl five overs?"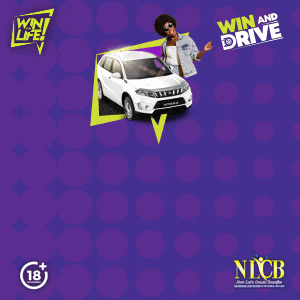 Responding to his own question, he said it would make for 'a better contest between bat and ball'.
"You want your best bowlers bowling as much as you can," he argued, "as T20 is so much in the batsmen's favour."
Warne was at the time watching the second T20 game at the Rose Bowl in Southampton. Having seen England's opening pair of Jofra Archer and Mark Wood work in tandem during the first powerplay, he concluded things would have been rather more difficult for Australia's batsmen if the pair had had more overs to bowl.
Reacting in situ to the latest idea to emerge from his colleague's 'fertile imagination', a cautious former England captain Michael Atherton deemed it 'interesting'.
"I have been trying," he noted, "to think about the disadvantages. Would it play against genuine all-rounders?"
We can guess at the as-yet-unexpressed views of former WI pacer Michael Holding.
"I am a cricket commentator. I have opinions on cricket, not T20."
Ian Bishop, however, himself a respected commentator with 161 Test and 118 ODI wickets to his name whose WI career began not long after Holding's ended, disagrees with Warne's suggestion. For him, the solution lies not in changing the current rules so much as in preparing better pitches that give both bowlers and batsmen a fair shake.
Watching TKR dispose of the Jamaica Tallawahs in the first CPL semi-final, Bishop seemed particularly well placed to quickly weigh the potential impact of Warne's proposal.
Might Barbados Tridents have finished in the top four, he might straightaway have wondered, if Jason Holder could have varied his formula to allow for two overs of Rashid Khan up front and still have three at the back end?
How could he not see in his mind's eye Kieron Pollard's smile extending from ear to ear and beyond at the prospect of two extra overs from Sunil Narine and Dwayne Bravo; and another, if necessary, from Fawad Ahmed?
Would Rovman Powell's team have been better able, he might have asked himself, to defend 107 if both Mujeeb and Sandeep Lamichhane had had an extra over each?
I hope some reporter will ask Zouks coach Andy Flower and TKR's Brendon McCullum what they think.
Whatever his answers to the questions above, I'm not with the conservative pacer but with the cunning spinner, who likes to push the envelope.
My view is that both teams have to bat on the same track and have to learn to adjust their play to suit the objective conditions. Thus, the quality of the surfaces is generally not a decisive factor in the outcome.
I think Warne's proposal would have an immediate impact on strategy. In the backrooms of teams taking on bowlers against whom circumspection is often the preferred option, there would have to be an entirely different kind of calculation.
They would now have to find ways to reach or pass par in fewer overs. And in a format that derives much of its entertainment value from the need for rapid and/or high scoring, it's the fans who would ultimately benefit.
So I sincerely hope the ICC consider the proposal and give it the thumbs-up. Test cricket has recently contrived to hold the attention of fans around the world and the popularity of the shortest format continues to grow. But cricket should take nothing for granted.
The economic impact of Covid-19 is real and, although it has whetted the world's appetite for 'live' entertainment, who is to say whether current economic considerations will not force contraction in the short term?
In closing, I want to return to the subject of Gower and his inopportune comments about Pollard. Once his playing days were over, the former England captain enjoyed a quite storied second career as a commentator, which, according to one observer, was 'so successful that his cricket seemed mere preparation'.
Last year, however, Sky Sports decided not to renew his contract.
The elegant left-handed opener's active career lasted from 1978 to 1992. In the early days of that period, he would have had repeatedly to face up to Australia's terrible twins, Jeff Thomson (1973-1985) and Dennis Lillee (1971-1984). Throughout it, he might have had frequent nightmares about the prospect of taking on whichever of the West Indian quicks happened to comprise Clive Lloyd's four-pronged pace attack in that particular match.
No exaggeration, therefore, to say that he was in the wars.
So, late-onset PTSD perhaps?
Maybe we shouldn't be too hard on the ill-at-ease, aristocratic 63-year-old for disparaging our white ball captain. 
After all, if Pollard's stack of greenbacks after playing a few years of white ball cricket is twice as high as Gower's after 14 years of Test cricket, a lil envy is, I submit, understandable.