The Trinidad and Tobago Football Association (TTFA) opened the possibility of a withdrawal of its case from the Court of Arbitration for Sport (CAS) today in a move that could have seismic repercussions for its battle with Fifa.
In a legal missive by the TTFA today, the local football body accused CAS of 'an unacceptable display of apparent institutional bias' towards Fifa, which has forced a rethink of whether the Switzerland-based body offers a suitable forum for impartial justice.
Notably, president William Wallace said the TTFA is not considering quitting its fight altogether but simply mulling over the right venue for its battle. The local football body is represented by attorneys Matthew Gayle and Dr Emir Crowne.
"Having gone down a road and clearly seeing the obstacles that present themselves down that particular road," Wallace told Wired868. "[…] It does not seem to make sense [to continue]. Our lawyers are experienced and they have been down this road before and they are seeing a different response from CAS than what they have witnessed before.
"So they have advised us and we are going with their advice. It is unfortunate [but] the direction we were pointed in, we feel we are basically being set up."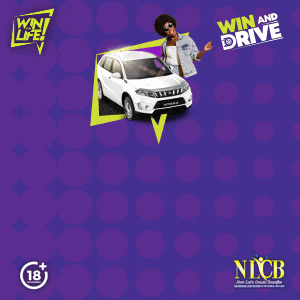 The TTFA had appealed a ruling by the Bureau of the Fifa Council to implement a normalisation committee in Trinidad and Tobago on 17 March 2020. The Bureau, which is headed by Fifa president Gianni Infantino, claimed its decision was due to the TTFA's 'extremely low overall financial management methods, combined with a massive debt' which put it in 'a very real risk of insolvency and illiquidity'.
Wallace was elected TTFA president on 24 November 2019 and the vast majority of the debt and financial management methods identified by Fifa were inherited from his predecessor, David John-Williams.
Ironically, John-Williams holds a Fifa position at present—he is a Fifa Players' Status Committee member—and, rather than castigate him for the TTFA's financially precarious position, Infantino publicly declared him a 'teammate', just six days before the local football body's election.
Wallace claimed that Fifa's decision to remove him from the helm of the TTFA was done as revenge for his electoral success over 'DJW' and to potentially stave off an investigation into the controversial TTFA Home of Football project, which was constructed under John-Williams' supervision and received at least US$2.5 million (TT$17 million) in funding from Fifa.
CAS may no longer be the appropriate forum for that dispute. Like Fifa, the global sport arbitration body is also based in Switzerland. The former is headquartered in Zurich while the latter has its office in Lausanne.
The TTFA's attorneys suggested that the relationship between the two bodies may not end with shared geographic borders. Wallace said CAS appeared to be helping Fifa exploit its financial advantage over the local football body.
"We believe that they know we have set up a 'go fund me' account and we are strapped for cash," said Wallace, "so they are using different means to frustrate us to pull out of the process. Based on what we have seen, we have started to question the independence of CAS."
Gayle spelt out their concerns in a letter to CAS today, which accused the body of not only driving up its legal costs but unfairly saddling the TTFA with them.
CAS asked the cash-strapped TTFA to pay CHF 40,000 (TT$277,000) by 20 May 2020, which was the entire cost for arbitration, while Fifa, a billion dollar enterprise, was not required to spend a cent until after the matter is heard—although the latter organisation tripled the cost of the proceedings by requesting three arbiters instead of one.
"The default rule in any fair and balanced arbitral proceedings is that the appellants and the respondents each pay 50% of the advance costs," stated Gayle. "We note, with concern, that [Fifa] did not give any indication as to its position on the advance costs, but instead it was the purportedly independent tribunal administrators who took it upon itself to inform the [TTFA] that 'as a general rule, Fifa does not pay any arbitration costs in advance'.
"The CAS then proceeds to inform the [TTFA]—again, without any indication from [Fifa] that they would not indeed advance their share of the exorbitant arbitration costs—that 'the [TTFA] has to pay the entirety of the advance of costs'.
"This is made all the more alarming since the same purportedly independent tribunal had accepted without question the submission of [Fifa] to have the matter heard by three arbitrators, therein tripling the costs.
"On its face, therefore, the CAS appears to be a willing participant in [Fifa's] gamesmanship, especially if the CAS had institutional knowledge that [Fifa]—an entity with immeasurable financial resources—would not be advancing their share of the arbitration costs… This is at least an unacceptable display of apparent institutional bias."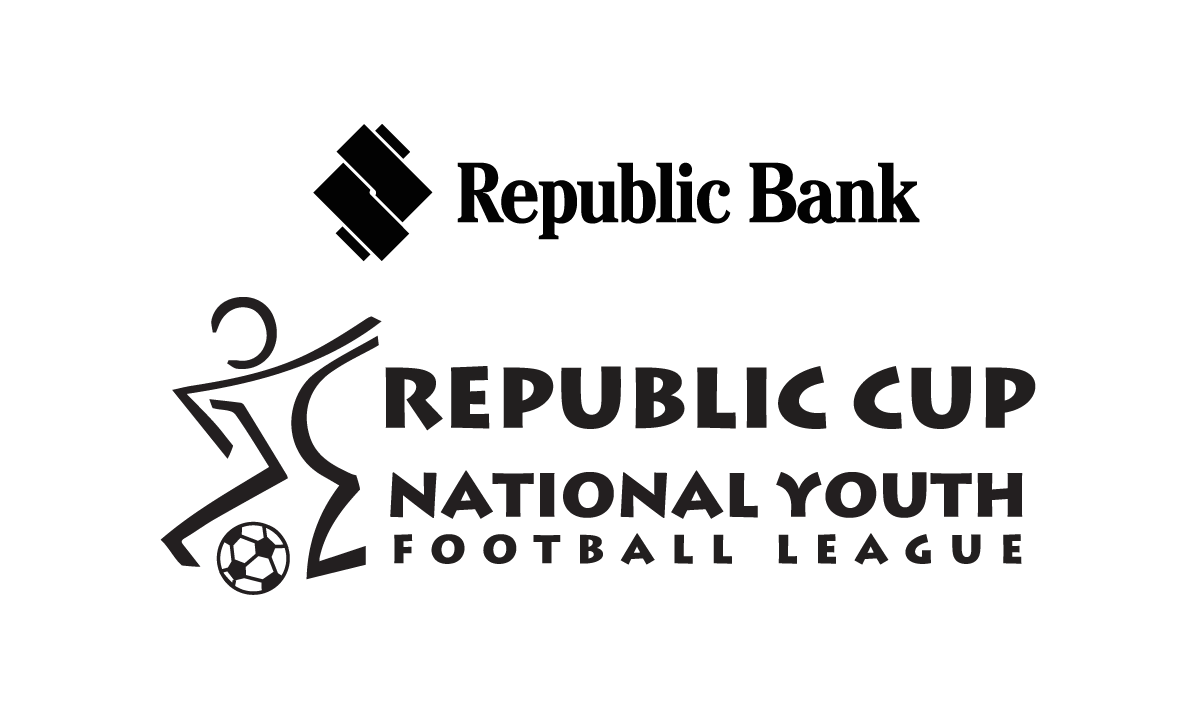 Gayle noted too that, although travel restrictions as a result of the Covid-19 pandemic means the entire matter will be heard via video conferencing, CAS did not offer a discount on its fees—despite, presumably, not having to foot the cost of airfare and accommodation for its judges.
CAS generally charges between CHF 8,000 and 15,000 (TT$55,500 and $104,000) per arbiter.
"No breakdown of this exorbitant fee was provided, particularly since the hearing would have likely taken place by videoconference," stated the TTFA's attorney, "and the usual travel costs of the panel and the CAS' counsel would have been eliminated.
"Instead, the fee seems to have been unaffected. To that end, we are genuinely unsure how the CAS facilitates access to justice with such extravagant fees. The [TTFA is] not from the developed world, nor are they as well-financed as [Fifa]."
On 6 April, the TTFA paid CHF 1,000 (TT$6,900) to register their case with CAS. Fifa was then presumed to have 20 days to file their response.
Instead, the Infantino-led body, which would have received the TTFA's submission, said it would only lodge its response after Wallace paid arbitration fees for both parties. Gayle suggested that Fifa was being allowed to set its own deadlines.
"[Fifa] also issued a letter to the CAS indicating that their deadline to file their answer must therefore be suspended until the [TTFA] settles the entirety of the exorbitant arbitration fees," stated Gayle. "Though the plain reading of the rule under which [Fifa] applied for this extension of their deadline would appear to presume the [Fifa] would be paying their 50% of the advance costs, the CAS once again ruled that [Fifa] would be able to benefit from this extension.
"To compound the perception of institutional bias, the letter from the CAS informing the [TTFA] of CAS' ruling, is the very same correspondence which informed the TTFA that [Fifa] had made the request, meaning that the CAS had ruled without even giving the [TTFA] the opportunity to be heard."
Wallace said he will meet with TTFA vice-presidents, Clynt Taylor, Susan Joseph-Warrick and Sam Phillip, and their legal team to decide what happens next.
"We are considering our next option, we have not decided yet," said Wallace. "The group will meet, discuss and decide what our next move is."
Fifa's refusal to recognise Wallace coupled with an inability to legally install its proposed normalisation committee of Robert Hadad, Judy Daniel and Nigel Romano has created gridlock and instability within the local game.
The world governing body does not offer an internal mechanism to appeal a decision by the Bureau of the Fifa Council.
However, Fifa is due to hold its annual Congress this September in Addis Ababa, Ethiopia and all 210 members should be in attendance. In theory, Wallace's best chance of forcing a climbdown from Infantino may be to convince Fifa member associations to support the tiny twin island republic—a feat he failed to pull off within the Caribbean.
But it would be extremely difficult for the besieged administrator to get an invitation to the Congress, since Fifa secretary general Fatma Samoura was clear that Hadad was considered the TTFA's current boss.
Otherwise, the TTFA's only source of redress outside of the courts may be the local courts, which comes with certain risks attached.
Although Wallace can only be legally removed through a vote by three quarter of the TTFA's 47 delegates, Fifa has the power to suspend the local football body and block its participation in international competitions.
Wallace declined comment on a possible Fifa ban for the TTFA—or even individual members—until after further talks with his colleagues and attorneys. He disagreed that a withdrawal from the CAS hearing could give Fifa the upper hand.
"There is no advantage until we decide what our next step is," said Wallace. "If from where FIFA sits they really think [the implementation of a normalisation committee] was justifiable, I don't think they would have had an issue pursuing it.
"I think it is because they cannot totally justify their actions that this has happened."
For his part, Gayle made it clear that the TTFA was unhappy with the treatment meted out by CAS so far.
"To sum up, [Fifa] and the CAS caused the arbitration fees to triple," Gayle told CAS. "The arbitration fees themselves are excessive per se, especially since the proceedings were likely to take place by videoconferencing due to the CAS' Emergency Guidelines.
"The CAS then took it upon itself to indicate that [Fifa] would not be paying their share of those excessive fees, and placed the entire financial burden on the TTFA—all of whom are domiciled in a developing country.
"After that unilateral act by the CAS, [Fifa] then sought to have their deadline to file their answer [to the TTFA's legal submission] suspended. In effect, [Fifa] secured an automatic extension and apparently knew that it would indeed succeed in this regard.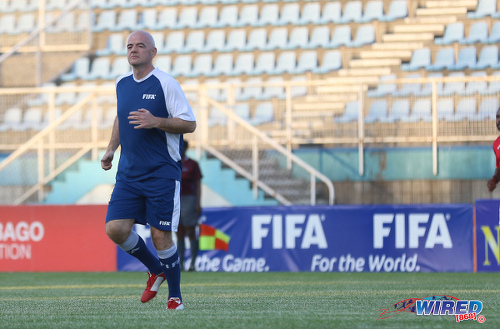 "To be clear, even if our clients applied to the CAS for legal aid, it would still not remedy the apparent institutional bias that has arisen. As it stands, there are very real doubts that the CAS remains an appropriate and fair forum for the resolution of this dispute."
The TTFA's accusation of bias towards Fifa comes just weeks after Switzerland attorney general Michael Lauber was fined eight percent of his salary and removed from investigations of corruption into football, due to revelations of a secret meeting with Infantino in 2017.
Lauber failed to properly declare the meeting with the Fifa president, who is an attorney by trade, and only acknowledged it after it was reported in the media.
Last month, Switzerland's Federal Court rejected Lauber's bid to rejoin investigations into Fifa and upheld a lower court ruling that the attorney general should 'recuse himself from the federal prosecutors' probe'.
TTFA technical committee chairman Keith Look Loy, who was a key mover behind the electoral campaign of Wallace's 'United TTFA' slate, insisted that the fight is far from over.
"It must be understood that this letter to CAS is not a withdrawal of the Wallace case," said Look Loy. "It merely expresses the TTFA executives' legitimate concern at the behaviour of the court in its handling of this matter—a concern which I share. One could easily conclude that CAS is behaving almost as FIFA's agent.
"Whether the case is withdrawn from CAS and another course of action is undertaken is now subject to discussion. All options remain available and will be examined.
"But anyone who believes the resistance to FIFA and its so called normalisation committee is ended is sorely mistaken."