By the time of writing, Prime Minister Dr Keith Rowley, Health Minister Dr Deyalsingh, Finance Minister Colm Imbert, Labour Minister Jennifer Baptiste-Primus, Communications Minister Donna Cox, National Security Minister Stuart Young and a small army of doctors have all faced the public, represented by their emissary, the media.
And yet the most pertinent question still has not be raised—in large part because nobody has been brave enough to give Mr Live Wire a press pass.
So I will ask it now; and who vex loss!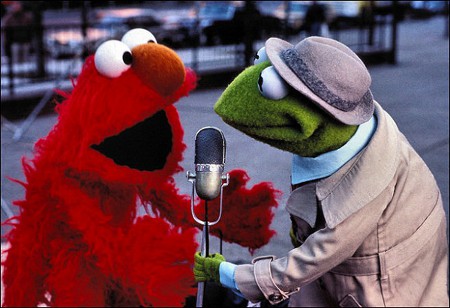 Who the arse allow Bunji Garlin to go looking for China in the middle of a coronavirus epidemic?! So Bunji couldn't just beat around the bush or take a dip in the salt like a normal hot-blooded Trini man?
Why he didn't ask Prophet Benjamin for the whereabouts of the feisty pussin' that had him looking like he aped Stewie and dive off a stage without a parachute?
Nah. It was 'for China' or nothing for Bunji—and now is Covid-19 in we fee-fi-fo-valve! Sigh.
Deep breath, T&T. We are here now, so let us deal with this together. We love yuh still, Bunji.
Mr Live Wire is not going to lie, though. It will take a massive cultural shift if we are all to still be around for Carnival 2021.
First of all, Trinidad and Tobago needs to understand two words that might as well be written in Greek when placed alongside each other: 'personal' and 'space'.
This is a country where one adult can walk up to another and begin vigorously rubbing his or her midsection against whichever part of the stranger's body can be reached while tiptoeing or stooping, so long as a soca tune is playing. The only verbal greeting offered to the 'victims' are nonsensical attempts to justify the 'assault' like: 'ah feeling to wine on yuh', 'so long ah ent see yuh' or simply 'woiiiiiii'.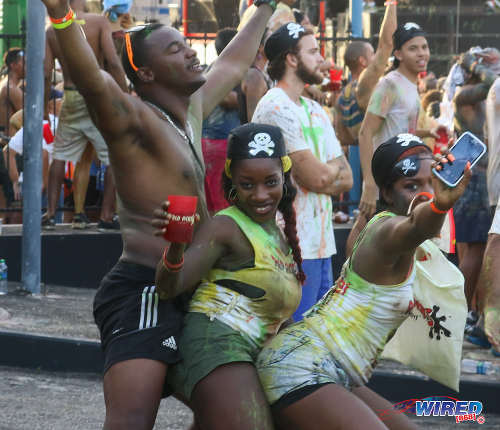 Let's just say that Harvey Weinstein could have been a Honourable Member of Parliament for whichever party he fancied in these parts. And 'time to flatten that curve' could mean something altogether different depending on if the speaker is the Minister of Health or the MP for Diego Martin Central.
But you have to lift your game too eh, Keithos. What is this nonsense about asking businessmen not to jook out we eye, pretty please if it not too inconvenient? Yet when a man tief a little small drive on the bus route, the fine so big now that he have to take out a loan to pay it!
Keithos, who the hell vote for yuh?! The citizens who getting raped at the grocery? Or the one percent you could trust for as far as you could throw Mario Sabga-Aboud?!
Yuh best put the brakes on the price gouging already going on before a toilet paper cost as much as a Tida! Vamos!
We are all in this thing together, Trinidad and Tobago. (If only because even those big shots can't buy their way into Miami or Toronto right about now.)
You know the old people like to say God is a Trini. Live Wire sure hopes so, otherwise we won't see him for the next two weeks.
What's that? No, that wasn't Jesus shouting 'hallelujah, praise the Lord!' after the government closed the border.
That was Jack Warner.