"Loved by many, confidante to most, Cordielle's was a unique light gone too soon… Cordielle was fearless, beautiful, and feisty. With strong moral compass, she lived a life of integrity and had little patience for games…"
The following is a eulogy by former TV6 producer Caroline Onikute to close friend, journalist and so much more, Cordielle Street, who passed away on 3 March 2020:
It is with profound sadness in our hearts that we begin to process the loss of Cordielle Lauren Street.
Loved by many, confidante to most, Cordielle's was a unique light gone too soon. Private and reserved, she was also a warrior against injustice—especially any perceived slights after a night of Glenfidditch.
A world traveler, she embraced life with an unparalleled enthusiasm and determination. Always down for a road trip or flight across the ocean, her approach was always glass full; with a packed suitcase at the ready.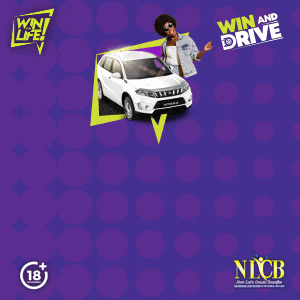 Cordielle was fearless, beautiful, and feisty. With strong moral compass, she lived a life of integrity and had little patience for games.
Born in Trinidad to Wade and Erica Street, she lived the quintessential Trini life—half in foreign, half back home. She was very much shaped by her time in both.
Trinidad gave her light, with soca in her heart, and a lime always a moment away. Breakfast with a Stag, and a run to the North Coast was always a good idea. There she lived a full and vibrant life, where her sister Colleen and her mother Erica were her top priority.
She was extremely proud of Colleen's successes in education and her chosen profession choice. She especially loved the family created with Daniel, Noah and Shiloh. She often called Shiloh her twin, while Noah had her warrior spirit.
Erica and Cordielle had a special relationship. One where the lines were blurred between mother and daughter, friend and child. They were partners. Erica was the centre of Cordielle's world.
Brooklyn made her tough and hard to crack. She often spoke fondly of her time in high school and working in her aunt Idris's restaurant. Returning as an adult years later to finish school at New York University and craft a new path was easy, as she was a Brooklyn girl at heart.
We spent summers exploring NY, bouncing between the homes of my family and hers till there was no distinction. She was my right hand, and I was her left. I entered her life some 16 years ago, while working for TV6 in Trinidad; where everyone was confused by the two girls who were too similar in attitude and bravado.
In your twenties, when full of youth, bravery and vigour, it is an interesting thing to find a mirror of yourself in another. What has now been ripped from me is my safe space, my confidante, my equal, and my challenge. We were competitive in the best way, whereby its an inherent challenge to do better—be better professionally, spiritually and socially.

We strove to always been an honest reflection of our best and worst selves, giving each other the grace and space to grow. I was privileged to watch her evolve, build a tribe. Friends became family, coworkers became friends. We are thankful for the love you gave her and continue to give her.
I would be remiss in my duties as a friend if I didn't mention the importance of faith in her life. Baptised Catholic, her spiritual journey continued, culminating as an esteemed member of the Zion Kapacala Church. Her relationship with God was at the forefront of her life.
Cordielle Street was an international award-winning producer with over 15 years of international experience, producing content for BBC, UK Voice, Associated French Press, Nike, Bank of America, United Nations Environmental Programme, CourtTV (now known as TruTv).
An award-winning Journalist and Broadcaster in Trinidad for many years, Cordielle received nine World Health Organization awards. Additionally she was a Correspondent for BBC's 1XTRA, as well as newswire reporter for the Associated French Press.
Her work is accredited throughout NYC as well as Europe and she is known as a media entrepreneur and co-owner of the Align Pictures—a New York State certified Minority & Woman Owned Enterprise.
As a producer in NYC, she transitioned her influence toward short form and commercial producing with top artists, brands and agencies worldwide. Projects including talent such as top grossing comedian Kevin Hart, sports personality Ken Griffith Jr, YouTube Influencer Grace Helbig, entertainer Justin Timberlake and television personality Megan McCain as well as non-profit projects.
Trini to the bone, she spent the past decade producing content and providing opportunities for others both in Trinidad and New York. Her major aim was to use her influence to create projects that not only entertained, but educated viewers on pressing social topics. Her loss is keenly felt throughout the NYC production family and the Trinidad media fraternity.
Mysterious and private to the end, Cordielle had a lot of walls. And she was very specific about those she let on the other side. It was often a source of amusement for us to have her earnestly describe the difference between family, friends and associates. Meanwhile she gave everyone 100% of her at all times.
While loved by many, none was more rewarding than the love she shared with Darell Benjamin and Khalil Carter. That love gave Cordielle the greatest gift ever with the birth of her children Skylah and Surrayah.
With Skylah, those imaginary walls came crashing down. She was Cordielle's pride and joy. I know Cordielle saw Skylah as the girl she wishes she could have been. Cordielle was a brilliant mother, who relished her role—viewing motherhood as the most important job in her life.
We must walk away today with a commitment to ensure that Surrayah is told all the great things about her mom. She leaves behind the greatest gift of all…two beautiful girls to carry on her Legacy.
In the end, it's important to say Cordielle Street gave freely, loved deeply, and lived firmly in her truth. We are all the better for her time spent with us.
Editor's Note: Cordielle Street was Wired868's first editor, a job she did on a voluntary basis to assist a good friend. She was a very special person—tough and loving in equal measure and unstinting in her principles. Rest in peace.