Like most of Trinidad and Tobago, I am not looking forward to the upcoming election (a.k.a. silly) season with the current offerings. The PNM and the UNC or its derivatives have ruled this country since independence and the problems of underdevelopment persist. Citizens need to escape the never-ending abusive cycle and vote for a new slate of candidates that have not previously graced the hallowed halls of government.
That might sound reckless, but if we keep taking the same action, we shall continue to get the same result. It is time for us to change the way we do things if we want to get a different result. It is time for us to take a chance with some newbies because this current crop of experienced politicians has not delivered.
In 2015, there was much talk about the quality of life and how important it was for citizens, but if I just use three activities, the score on improved quality of life for this administration is zero. Recently, I took two hours to travel five miles (eight km). I could have run the same distance in half that time, and to add insult to injury, at least three police sirens whizzed past the line of traffic. What is perplexing is that this often happens and there is no obvious reason like an accident or significant breakdown. Time spent in the simplest commute is one of my measures of improved quality of life.
My second indication that my quality of life has not improved is that I renewed my passport in 2015 within a few weeks and now that it is due for renewal in 2020, I called the office in December and the first appointment I could get was February 22 at the Tobago office—assuming the air bridge or ferry are working. How could a government preside such a deterioration in five years?
My third indication that my quality of life has not improved is my increased expenditure on personal safety. As a population, we are now skittish about our safety and have moved past the increased burglar proofing to installing cameras and GPS and other tracking devices on our cars.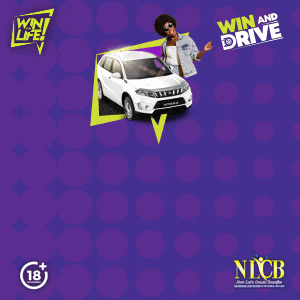 One common factor in each of these examples is the fact that our government has not implemented the measures promised to ease transportation, doing business, or security. The one that causes the most angst is the ease of doing business because other countries have solved this and are in the mode of continuous improvement. We have not yet left the starting gates.
We suffer from an implementation deficit that is palpable. There are consultants' reports a mile high with recommendations and plans, but we seem unable to take any action towards implementation. That implementation deficit occurs because of poor leadership.
Where capable leadership exists, followers understand where they are going and have a clear understanding of how they are going to get there. This is not the case here. When the late prime minister Patrick Manning articulated Vision 2020 as his plan to attain developed nation status, I questioned the markers he was going to be using and I got some answers. In this case, I don't even have a tagline to hold onto.
In any environment, what counts is what you deliver. In this term of office, apart from the renovation of some of our heritage buildings, citizens have great difficulty identifying what has been delivered. Claiming that your administration has stabilised the economy is remarkably inadequate as a key message.
What is needed is a concerted effort at removing the implementation deficit. Until then, we can expect more and more empty promises during silly season, more traffic jams, more pain when we do business with government institutions and more intense feelings of insecurity as we go about our daily lives.
If we expect 'different', we have to vote different.