Until Tuesday, my cricketing new year was going reasonably well. Early in the day, Virat Kohli's India had whipped Sri Lanka in the 1st T20I. But Ben Stokes' bowling boots had, not for the first time, trampled all over my dream of a hard-earned draw for Faf Du Plessis' men.
However, with that awful, completely unwarranted attempted slog-sweep—off the eighth ball he faced, no more! —Shimron Hetmyer set me back quite a few months. And Nicholas Pooran's subsequent dismissal so accelerated and lengthened the reversal that, by the end of the game, I was again mindful of the almost forgotten negative connotations of the 'Caribbean Cavaliers' handle.
And I had also remembered the name Carlos Brathwaite. Not to mention Ricardo Powell and Dwayne Smith.
I blame Hetmyer's splendid chanceless 139 off 106 balls, speckled with 11 fours and seven sixes in the first ODI against India in mid-December. I know, I know. One swallow does not a summer make. But the way the Indians celebrated the early run-out of the hard-hitting Guyanese left-hander in the second ODI at Visakhapatnam made me acutely aware of the full impact of his devastating century in the Chennai. Match.
While he was at the wicket, he so completely transformed India's body language that, had you not known, you'd be forgiven for thinking that the fielding team was rated number 10 or 11 in the world.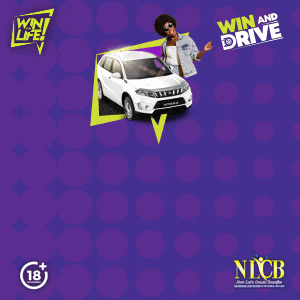 The extreme exuberance generated by his Visag dismissal was excessive, only partly explained by the excellence of the fielding; it is completely reasonable to believe that, fearing a repeat of the blitzkrieg of a couple of days earlier, Virat Kohli and his albeit all-conquering men could not but exult at Hetmyer's early exit.
But in the third game in Cuttack, seemingly innocent of the impact he had made, Hetmyer gave his hand away for 37 off 33 balls after hitting two sixes and two fours.
On Tuesday, he made only eight, the second of his two boundaries flying over slip off the top edge. Unchastened, he went after the off-spinner in the next over and succeeded only in threatening the clouds directly over the pitch in Kensington.
Pooran too perished as a result of success-induced overconfidence. Starting with a magnificent straight six that only just failed to clear the Garry Sobers Pavilion, he followed it with a sweetly straight-driven four and completed the trifecta by whacking a superb, square-driven, not-a-man-move boundary off the back-foot through the five-man offside ring.
Just as you allowed yourself to think that Pooran might just steal Evin Lewis' thunder, he failed to get on top of another square-cut and offered backward-point a simple chance.
I wonder if, in Chennai, WI head coach Phil Simmons felt the need to remind Hetmyer that his 'next innings begins at zero.' I feel certain that WI skipper Kieron Pollard did not either.
It is true that, in his public post-match comments in Bridgetown, Pollard showed his predecessor how it's done, lightly rapping both the 23-year-old and the 24-year-old over the knuckles.
"When guys go out and give away their hands," the experienced 32-year-old senior statesman indirectly lectured the two youngsters, "when there is no pressure, it does not help."

But my feeling is that the team leadership should do more to persuade the talented left-hander that 'power alone will never make us strong.'
In my view, the leadership needs to be particularly conscious that reminding the youngsters that they have an individual responsibility to do their best for the team is a necessary part of team growth. "WI, not I," they need to be told over and over.
It's a lesson, I think we can learn, from looking back at some parallels with Frank Worrell's pioneering West Indian team.
West Indian cricketing fortunes began to change for the better when Worrell took over the reins in 1960. Sir Frank decided that, if the pair of Sobers and Kanhai were to give of their best and not compete against each other, they had to be separated in the batting order. He asked Sobers to bat at six; that is where he stayed for the rest of his career. And produced 8,032 runs in his 93 Tests for the West Indies. Kanhai's 79 innings yielded 6227 runs, most of them coming at number three.
In cricket's first-ever tied Test, played at the Gabba in Brisbane in 1960, the scores were level and Hall was in mid-over when Sir Frank walked over to him.
"Wes," he warned, his tone neutral, "if you bowl a no-ball now, you'll never be able to go back to Barbados."
Hall's reaction—it's on the record—was to deliver the fateful ball from a full foot behind the popping crease.
Now, the historical circumstances that spawned the peculiar relationship between Sir Frank and his players— 'they need a black man to lead them'—were unique; thankfully, we shall never go back to that.
But can Pollard perhaps develop a Sir Frank-like relationship with his players? Perhaps …
Born August 1924, Sir Frank made his Test debut in February 1948. Pollard made his West Indies debut in a 2007 ODI, at the age of almost 20. Worrell's major batsmen were Rohan Kanhai, born December 1935, and Sobers, born July 1936. Worrell's number one pacer, Hall, has a September 1937 date of birth, while Charlie Griffith's was December 1938.
Pooran was born in October 1995 and Hetmyer a year later in December 1996. Pollard's major pacer is the already 30-year-old Sheldon Cottrell, but youngsters Alzarri Joseph and Keemo Paul have November '96 and February '98 dates of birth respectively.
I want to suggest that the age gap between the current captain and the young nucleus is potentially a major asset for the West Indies. I want to suggest further that Pollard be mindful of Sir Frank's modus operandi as leader of a very successful WI team.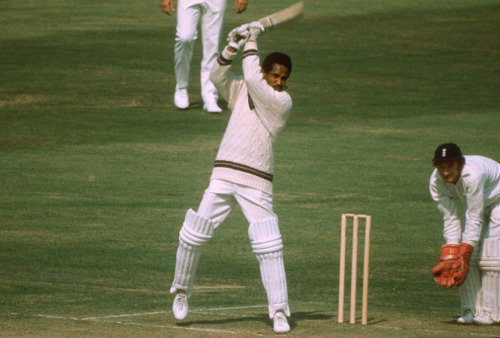 "I told them what I thought," he summed it up, "they should do and left it up to them."
And I want finally to point out that it was not the experienced Conrad Hunte who succeeded Sir Frank.
It was Sobers, four years Hunte's junior.