Two weeks ago, Prime Minister Dr Keith Rowley made a chilling, although realistic, admission about murder in our country and its clear and present danger at all times and in every place.
The prime minister was commenting on the murder and robbery at a Tobago supermarket in which a security guard was killed, reportedly with an assault weapon.
He was shocked and distressed. He was reportedly 'shocked because assault weapons in crime, in tranquil communities like that, will always shock you because you don't expect it. But they are running around out there, and the job now is to find them, because if you don't find them, they would do it again.'
The prime minister also acknowledged that 'we have to be security conscious at all times in every place.'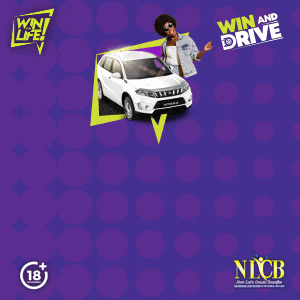 We should be grateful that, unlike his predecessor, PNM Prime Minister Patrick Manning, he is distressed, rather than merely dismissing a murder as 'collateral damage'.
But what is there to be shocked about concerning another brutal murder?
In July 1994, in an editorial, the Express newspapers enquired of then Prime Minister Manning what and where was his plan 'while the carnage of innocent citizens continues'.
One of the earliest columns I wrote about our dysfunctional national security was published in September 2002. I had already examined the link between deprivation and brutal crime, making it plain that deprivation was not merely economic.
I have repeatedly emphasized that there must be a fundamental change in the socio-economic conditions in disadvantaged communities. Youngsters at risk grow up deprived of affection, frequently abused. They are thrown into an education system that is not relevant to their needs and stigmatises many of them as failures by 11 or 12.
In January 2015, after we had twice changed the parties in government, the murder-ridden conditions under which we were living had not changed. In a column titled The Twilight Zone of National Security, shortly after the death of former PNM Minister of National Security Martin Joseph, I wrote this: "He and all his successors as ministers of national security, including the incumbent, Gary Griffith, are trapped in constitutional and socio-political circumstances that guarantee failure and also make them unable to understand the irrelevance of their office."
I continued: "… with an entrenched murder rate of more than one per day, and few arrests and successful prosecutions, these ministers live in a twilight zone into which light never dawns. They are doomed forever only to create and repeat excuses why murder abounds and to ignore the impunity that most murderers enjoy."
The prime minister's recent remarks are merely sentimental musings. At the risk of repetition of two decades of columns, we need socio-economic policies that go beyond make-work programmes and freeness. These policies must be designed to put disadvantaged communities on a sustainable path of self-improvement and self-esteem.
The obvious need to meaningfully link social development policy to our performing arts is a continuing government blind spot. I doubt whether last week's transfer of Mrs Camille Robinson-Regis to the ministry of social development will change the game at that ministry.
Members of this government promised to remove the criminal elements from the make-work programmes. That promise is a sham, and turf war over these programmes will continue to contribute to the 500-plus murders per year.
The police service has no moral authority to blame others for the rampant murders until it can catch the killers, traffickers and thieves. The impunity factor with which murder is committed must be diminished. Showpiece raids, swagger and threats will not accomplish that vital objective.
The job to find the killers is not a new job. It has always been the job of the police to find the killers and that they have failed miserably to do.
There have been 25 years of making excuses for doing neither the policing nor the socio-economic development job.
In the circumstances of such failure and empty utterances, why on earth should we not view with distaste both the PNM and UNC big boys and captains of industry grinning away, all happy together, at a recent party at the residence of the commissioner of police?
They care bout we?