Trinidad and Tobago Football Association (TTFA) technical committee chairman Keith Look Loy confirmed that Women Soca Warriors head coach Stephan De Four has been dismissed, with his National Under-17 and Under-20 portfolios offered to Police FC coach Richard Hood and former Women's National Senior Team coach Randy Waldrum.
Hood, who led the senior Women Warriors to the Concacaf semifinal round of the 2016 Rio Olympic Games qualifying series and steered Police to the First Citizens Cup title earlier this month, has already accepted the job of Women's National Under-17 coach and will lead his team into battle next March.
The TTFA, according to Look Loy, has not yet received a response from Waldrum, who is the head coach of the University of Pittsburgh at present. Waldrum was asked to take the Under-20 Women into their Concacaf qualifying campaign in February.
Look Loy dismissed claims that the decisions were taken without Board approval, as suggested by the Trinidad Guardian newspaper and I95.5FM. Rather, he explained, the Board delayed releasing the information to the public so they could first inform De Four personally that he was no longer in their plans.
And while TTFA president William Wallace got Men's National Senior Team head coach Dennis Lawrence on the phone straight away—during the Board meeting on Saturday evening—it took longer to reach De Four.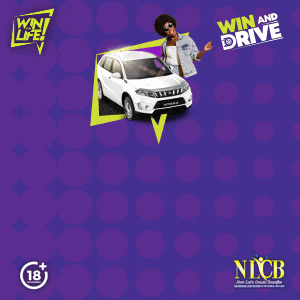 So on Sunday morning, the TTFA Media confirmed that Lawrence had been fired but withheld information on the fate of the Women Warriors coach. De Four, who was abroad, was eventually served notice of his termination by email today and the missive promptly found its way into the media.
"We thought the decent thing to do was to relay the information to him before he read it in the newspapers, which was done," Look Loy told Wired868. "But he was out of the country, so we couldn't reach him."
Look Loy expressed disappointment that members of the media would make disparaging claims about the operations of the new administration without attempting to verify their information.
"If it isn't mischief, it is poor journalism or entirely unprofessional," he said. "What they need to do is come to people who were at the meeting or the general secretary, because that decision was taken at the meeting and it is minuted.
"For anyone to say they didn't know that decision was taken at our Board meeting has to be a joke."
Look Loy revealed that, although De Four does have a contract, there are concerns about its validity. At present, virtually every coach hired under former president David John-Williams holds a contract. But, according to the technical committee chairman, the only coach to receive a long-term appointment through the previous Board was Lawrence.
"As was revealed at the board meeting on Saturday, a number of contracts were signed unilaterally by the past president which were never approved by the Board," said Look Loy. "So our position, on legal advice, was we are not honouring these contracts since their 'appointments' lack validity.
"Secondly, with specific regard to De Four, he was appointed by the last Board on a pro bono basis for an Under-17 tournament. There was never any discussion about him being appointed [Women's National] Senior coach."

De Four coached the Senior Women for the 2020 Olympic Games qualifying series and was eliminated at the first hurdle, as Trinidad and Tobago finished below St Kitts and Nevis and the Dominican Republic, despite home advantage.
Wired868 confirmed with two other board members, who spoke on condition of anonymity, that the decision to hire new coaches for the Under-17 and Under-20 Women's Teams was made at their meeting on the weekend.
However, while one Board member interpreted discussions to mean De Four had been terminated, the other said no collective decision was taken to fire the women's coach outright—as was the case with Lawrence.
In Wallace's email to De Four, published by I95.5, the football president told the coach that: "based on the financial situation that the FA is faced with at this time, we have no choice but to quickly reorganise in many areas… It is with a bit of a heavy heart that I have to inform you that we can no longer retain you as head coach and sincerely thank you for your services rendered so far…"
Wallace promised to meet De Four to: "discuss matters pertaining to [your] existing contract and outstanding payments."
Presumably, by the time of that meeting, Wallace, Look Loy and the TTFA's attorneys would come to a consensus on whether or not De Four does have an 'existing contract' and is due 'outstanding payments'.
As far as the National Under-17 and Under-20 Teams go, Look Loy explained that the proposed appointments were short-term with the February and April tournaments in mind.
"We are approaching the women's programme in two phases," he said. "The immediate project is to get them through these Concacaf phases that start in February and March. When that is done—whether we qualify or not—we will then start looking at a long term project with a two year cycle.
"And maybe we will be looking at the same people or maybe not."
Hood will be assisted on the Women's Under-17 Team by Chris Bailey with Glennon Foncette as goalkeeper coach and Anthony Walcott as trainer. It is an all-Police technical staff that worked alongside Norwegian Even Pellerud for the 2010 FIFA Women's World Cup in Trinidad.
"When I brought in Pellerud, they worked with him and they know what is involved for high level women's competition," said Look Loy. "With competition in just two to three months, there is no time for experimentation."
The Women's Under-17 Team will be managed by former Women's Soca Warriors captain Maylee Attin-Johnson.
With a high number of National Under-20 players based in North America and little preparation time, Look Loy said the Board felt it prudent to have a coach who was based there.
If Waldrum accepts the post, he will be responsible for creating a training programme for the invited players in the United States and Canada and monitoring them while Hood allows the local-based girls from that age group to train with his National Under-17 Team.
Then, for the Concacaf Women's Under-20 Tournament in the Dominican Republic next February, Hood should join Waldrum with the local-based girls and work as his assistant, as they merge the two sets of girls in a 10-day camp.
Bailey would remain in Trinidad with the Under-17 Team, which would continue to follow a training programme decided by Hood and accepted by the TTFA's technical committee.
Look Loy said the act of using coaches on multiple national teams is a cost cutting measure that is likely to become a regular practice under the new administration, due to their 'financial limitations'.
"The idea of the new TTFA is to have coaches hired as part of a national coaching staff rather than just attached to any one team," he said, "so if we need to send you somewhere with another team, we can do that.
"[…] You might be appointed to the Under-17 Team but your contract will have a proviso that you are part of the national technical staff and we can use you where we see fit."
At present, the TTFA is evaluating job applications from coaches—both local and foreign—who are interesting in replacing Lawrence at the helm of the Men's National Senior Team. Look Loy promised a decision by Friday 20 December.