"We must always remember it's Trinidad and Tobago that went 13 games without a victory—not Dennis Lawrence…"
Wired868 looks at Dennis Lawrence's term as Men's National Senior Team head coach in quotes:
21 January 2017
Lawrence on his appointment as Men's National Senior Team head coach:
"I feel very honoured and humbled by this opportunity and the confidence placed in me by the Association. I have given my all for Trinidad and Tobago as a player and now relish this moment to contribute as head coach of the National Team…"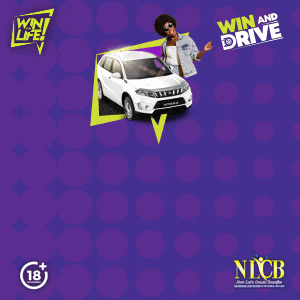 30 January 2017
Lawrence, during his unveiling to the media—and amidst a symphony of desk thumping by TTFA president David John-Williams—gives his views on issues ranging from remuneration for players:
"[…] The first time I ever got a penny to play football was when I signed for Wrexham. All throughout my career, I played football for the love of the game…"
Details of his contract: "The length of the contract is irrelevant and I think it is something that is personal between myself and the Federation…"
His target as coach: "Success for me is longevity in terms of our development… It is time to put a foundation in place where we can now propel ourselves; where we can dominate the Caribbean again."
And his player pool: "I believe in the players' ability. I wouldn't take this job if I didn't have belief… At this moment in time, my belief is if we come together and all pull in one direction […] then everything is possible."
15 February 2017
Lawrence explains his selection of assistant coaches, Stuart Charles-Fevrier: "This is a guy who knows the local league inside out… So in regards to the players, [he will tell me] who will be able to play in different positions. He will have a good good knowledge of this."
Stern John: "Stern obviously is very experienced at putting the ball in the back of the net, so I think from that point of view, Stern will have a lot of influence when it comes to that…"
And Sol Campbell: "Sol is a guy that I spent 18 months with doing my Pro License. His knowledge of the game and the way he sees the game, it impressed me…"
24 March 2017
Lawrence is 'feeling the feeling' after starting his tenure with a 1-0 World Cup qualifying win over Panama:
"We have to start believing as a nation that [World Cup qualification] can be done."
28 March 2017
After a Joevin Jones strike is controversially disallowed for offside in a narrow 1-0 loss to Mexico, Lawrence is disappointed that his players were a bit apprehensive against the Concacaf giants:
"I think we were a bit unlucky… It's just for the boys to start believing in themselves and understand that they are capable of doing it."
26 July 2017 
Second division player Keron Clarke, a WASA employee and FC Santa Rosa forward, is a surprise selection to play in an international friendly away to Ecuador for more reasons than one. Even if he impresses, Clarke will not make himself available for Trinidad and Tobago's next World Cup qualifier against Honduras on Friday 1 September. Because he is a Seventh Day Adventist.
Clarke: "I wouldn't play on the Sabbath day and I explained that to the [Trinidad and Tobago National Senior Team] coach. The Sabbath is set apart for holy use…"
Lawrence takes him anyway and plays him for 71 minutes, despite having just two international friendlies to use as preparation before their crucial World Cup qualifier against Honduras.
31 August 2017
Lawrence explains why Trinidad and Tobago's most important World Cup qualifier of the 2018 campaign so far will be played at the Ato Boldon Stadium in Couva rather than the Hasely Crawford Stadium in Port of Spain.
"The thinking behind it is that, if we put a small crowd in a small stadium, it gives us a better atmosphere.
"What we are looking for is marginal gains, any gain that we can get to put Honduras under a bit of pressure."
The TTFA went on to erect a makeshift stands that increased the seating capacity of the Couva venue from 10,000 to 11,000. In the end, less than 5,000 patrons braced the traffic to support the home team—less than half the number who watched their previous home qualifier against Mexico.
1 September 2017
Lawrence is flabbergasted as as his team concede twice in the first 16 minutes on the way to a 2-1 loss in a must-win game against Honduras:
"I don't understand exactly what went on with the boys… We all need to question ourselves and find out why the boys performed in that manner in the first 45 minutes of the game.
"[…] Every time Honduras came into our penalty area, we looked like we were going to concede."
28 September 2017
Lawrence's Warriors have now tied a national record of six consecutive losses. Pressure? What pressure"
"The only pressure I am under is the pressure I put myself under. As I have said before, when your work has direction and you know exactly what you're gonna do, you don't put yourself under pressure. When you become a head coach, you have to be sure about what you are doing and I am 100 percent sure."
10 October 2017
After a seventh straight defeat against Mexico, T&T stun global football with a 2-1 win over USA that eliminates the 'Yanks' and sends Panama to the World Cup finals for the first time. The Warriors still finish bottom of the group but the win sees them climb 16 places in the Fifa ranking to 83rd—one place higher than they were when Lawrence took the job—and he sees hope now.
"I just want everybody to look at tonight and understand that it's the beginning of a new era. We must continue in that form and there must be discipline, structure, organisation and pride for Trinidad and Tobago."
14 October 2017
Lawrence's former 2006 World Cup teammate and goalkeeper Kelvin Jack is not so sure though.
Jack: "I need to make this perfectly clear: the result against USA does absolutely nothing to change my view about how poor we are as a team, as the stats and table do not lie. I am still trying to figure out what our style is. What is our game plan?
"[…] We are not compact enough when we don't have the ball and, as far as I'm concerned, we have played many games by guess; not by design.
"[…] I always say to give a manager a chance to implement his methods and philosophy. But, if I'm honest, Dennis is very lucky he hasn't been sacked. He has lost a lot of football matches and football is a result-oriented business."
11 October 2018 
Joevin Jones pulls out of friendly away to Thailand, three days before the match, because he says he is mentally in a bad place.
Jones: "I think it's best for me to take this time to regroup and get me back to where I can be…As much as I really wanted to be part of the team on this trip, I hope you can understand where I'm coming from as a player. I'm really sorry but I really need this time…"
Lawrence publishes Jones' letter, via the TTFA Media, and makes a public warning.
"As much as I understood [Jones] and I will try to support the player to ensure he is back to where he should be. I was really disappointed with the timing of it… In every action there are consequences."
6 September 2018
Lawrence gets his fourth win in two years, as the Warriors brush aside UAE 2-0 in friendly international action at Girona, Spain.
"Despite the adversity we had a good football match and I am pleased with the effort and the spirit shown by the team."
20 February 2019
Lawrence is given a two and a half year extension by the TTFA that will make him the longest serving Men's National Senior Team head coach in the country's history. The TTFA board agree to sign off on the new deal without actually seeing the contract, after John-Williams essentially says: 'trust me… it's a great idea'.
Look Loy is the only board member to vote against it. The other board members are: Ewing Davis, Rayshawn Mars, Richard Quan Chan, Anthony Moore, Joseph Taylor, Susan Joseph-Warrick, Julia Baptiste, Collin Partap, Bandele Kamau, Sherwyn Dyer and Selby Browne.
4 June 2019
Lawrence tells the Japanese media the style he is trying to implement as coach.
"What I've tried to do over the time since I took over [is] to see if we can keep a little more possession of the ball and become a more possession-based football team that will allow us to stay in games a lot longer…"
22 June 2019
Lawrence tries to explain a 6-0 loss to USA in their second Gold Cup group match, which is a record defeat in the competition and means they go home after the group stage.
"How can you be so good for 65 minutes and then so awful for the last 25 minutes? Up until the 65th minute everything was going fine and then we just totally collapsed, lost concentration—and that's our mentality [that] we have to change."
27 June 2019
Trinidad and Tobago end another unwanted record—seven successive matches without scoring a goal. But Kevin Molino's late item is only good enough for a 1-1 draw against Guyana, who are ranked 177th in the world.
"Overall in the end again, disappointed to not come away with three points and some goals under our belt but at the same time we didn't lose the game…"
3 July 2019
Lawrence sits down with the local press to discuss what went wrong at the Gold Cup.
"Is it coincidence that our Pro League is suffering and our national teams' results have started to suffer because of this? My opinion is 100 percent… Basically you are talking about part-time footballers versus professional footballers."
Did Lawrence think he could have done anything better?
"You always look at yourself and you find things that you could have done better…Against USA, I told the players that I take responsibility for the first goal scored because Kevin Molino should not have been caught in a position on the back stick having to defend a six foot plus defender… But in football that is what happens and sometimes a player has to take responsibility."
Lawrence, who was subject to a petition by fans for his removal as head coach, said he will emerge stronger from this.
"When you get negative results you expect to be criticised, you expect to be analysed, you expect to be questioned. You as an individual have to believe in yourself… I felt like I've lost a battle but I have definitely not lost a war because I've got a lot in my tank still—trust me… I am not saying I have all the answers but I am definitely seeing how things can improve."
Lawrence was not about to take criticism from 'the likes of Look Loy', though.
"If I took his advice I wouldn't be sitting where I am today. Why? When I was 15 years old, that's the same guy who said I wouldn't make it in football. I didn't take his advice then. I continued to keep going…"
10 July 2019
Lawrence acknowledges that Trinidad and Tobago face a daunting task to get the Concacaf Hex for the Qatar 2022 World Cup qualifying series.
"What it means now—and not that it wasn't important before—it shows how hugely important it is for us to do well in every game that we play between now and June in the FIFA windows. Every game is like a final now to get into the Hex. If we want to improve on our rankings, we have to get results.
"There is clarity now in that […] and the work has to be very intense from now."
23 July 2019
Trinidad and Tobago Men's National Senior Team head coach Dennis Lawrence, through his attorney, warns board member, Look Loy, about his critiques.
"Your comments have brought my client to disrepute and odium and have held up my client to ridicule among the people of Trinidad and Tobago and among his peers in the football community, both locally and internationally.
"I, therefore, call upon you to publicly apologise to my client forthwith to avoid further legal action…"
Look Loy responds: "[…] If it is that he believes he has been held up to 'disrepute, odium and ridicule'—not by his disastrous record as head coach but by my opinions and the facts—then I do apologise for hurting his feelings and for exposing his reputation to said ridicule…"
11 August 2019
Trinidad and Tobago lose 1-0 away to St Vincent and the Grenadines, ranked 176th in the world, and local football supporters are offered some advice by 'Vincey Heat' coach Dale Mercury.
Mercury: "I've been following T&T football. I need you guys to ask yourselves an honest question: is it the Senior Men's coach's [fault] why T&T is losing?
"Last time I checked, all your teams are losing—from male to female. Is it that all your coaches on the selected national teams are no good? [My] advice [is] look for the solution elsewhere… A coach is as good as the support he has from top to bottom."
9 September 2019
The Warriors fight back to hold Martinique 1-1 in Concacaf Nations League action in Fort-de-France thanks to a Joevin Jones penalty.
Lawrence: "We had a plan not to lose the game and I think we got the job done… Happy with the result."
10 September 2019
T&T let a two goal lead slip and are held 2-2 by Martinique in Port of Spain.
Lawrence: "Forget players, systems, anything else, it's mentality… We had it in the palms of our hands, and we gave it away all because we couldn't defend set pieces the way we were meant to defend set pieces."
13 September 2019
TTFA president David John-Williams said Lawrence is doing a fine job, despite being on a 12 match winless run.
DJW: "Dennis is a professional coach; well trained, well schooled… I think a lot of people are judging Dennis on pure results… but I have watched them play—particularly against Martinique—and I can tell the team is well prepared. They are not executing.
"[…] In football there is the performance and there is the result. I see, one, the performance and, two, the results."
3 October 2019 
Mexico use their National Under-23 Team to face Trinidad and Tobago at sea level in Toluca and still cruise to a 2-0 win.
Lawrence: "[Mexico is] not just the number one team in CONCACAF but a world phenomenal football nation regardless of who was on the pitch on the night. I was later genuinely proud of the players for the way they approached the game, showing commitment and dedication in such conditions and environment."
10 October 2019
Lawrence refuses to tell the media his 20-man squad to face Honduras in a hope to surprise his opponents.
"This is something we had to learn from the experience of what happened in Martinique because we were totally unaware of the Martinique squad until the day of the game. Only then when we revisited the rules of the competition, [we found that] you don't have to release any squad [to the public].
"So we need to take advantage of that situation and that's the reason why we haven't released any squad. It was difficult for us playing against Martinique because we didn't have an idea of who were going to face. So we need to use that to our advantage and that's the reason why we haven't released any squad."
In fact, Martinique named their squad to face the Warriors three weeks in advance but made a late alteration of three players.
11 October 2019
Trinidad and Tobago lose 2-0 to Honduras for a record 13th straight game without a win.
"Dennis Lawrence is the head coach and of course I stand here and take all responsibility for 13 games without a victory. But we must always remember it's Trinidad and Tobago that went 13 games without a victory—not Dennis Lawrence. Players need to start taking responsibility for their own performance at times.
"[…] Sometimes people ask, what is the reason [for the poor results] then when you give the reason, it then becomes an excuse. We are miles away in terms of our facilities [and] in terms of our structure for football; we are a million miles away. But then, you are still asked to deliver the same quality as these people.
"And we trying our best at the moment but it's just not good enough. I'll be totally honest with you, the best is just not good enough. And we need to find a way to fix that."
14 October 2019
Trinidad and Tobago lose 2-0 in a friendly away to Venezuela. Although Levi Garcia is suspended for the Warriors' next Nations League match, Lawrence uses him for 65 minutes.
10 November 2019 
You were saying something about winless streak? The TTFA arranges friendly against Fifa's worst ranked nation, Anguilla, for 'match rhythm' and romp to a record 15-0 win. The result against Anguilla, a country with a population of roughly 14,000 people, ends Lawrence winless streak and represents his last win as national coach.
"It's always good to get positive results so hopefully that will carry us into the next few games now in a different frame of mind. [I don't feel a sense of relief] personally. I'm pleased for the players, most important.
"[…] We worked on a couple things in regards to getting the full backs going on the overlap and they did that a lot tonight."
The full backs Lawrence worked on were Alvin Jones and Mekeil Williams. He played them again for 90 minutes each in a 3-0 loss to Ecuador on 14 November, despite the fact that both are ruled out for the Honduras Nations League match due to suspension.
17 November 2019
Lawrence again uses the TTFA Media to out Joevin Jones for skipping international duty, along with ace midfielder Kevin Molino. This time, Jones hits back.
Jones: "I rather stay home with my family than be in environment where they don't appreciate me and respect me… All he ever told me was [before the] Martinique game in Trinidad [on 10 September 2019] that 'you wouldn't be starting and support the players who are starting'. From the Gold Cup to now that's the only time he ever talked to me.
"[…] He's always [talking] with players about me for them to bring back the message for me. His communication with me is not good… I know I love to represent my country but not at the expense of my happiness."
17 November 2019
Trinidad and Tobago lose 4-0 away to Honduras and are relegation from the top tier of the Nations League. Two of the opening three goals came from mistakes by makeshift right back Aikim Andrews who does not play that role for his club and was not used there in either friendly against Anguilla or Ecuador.
The Warriors now face a Play Off to try to qualify for the 2021 Concacaf Gold Cup. For the first time, Lawrence does not share his views on the match with the TTFA Media or on his return to Trinidad.
24 November 2019
William Wallace replaces David John-Williams as president by a vote of 26-20; and he has Look Loy as technical advisor.
29 November 2019
Trinidad and Tobago slide to 104th in world on Fifa ranking—after 10 losses in 15 games in 2019—and are just two places off their worst ever ranking.
14 December 2019
The new TTFA Board holds its first meeting and president William Wallace tables discussion on Lawrence's fate. Do the Board members believe change is needed? Eleven members vote 'yes' with one abstention. And the TTFA is now in the market for a new Men's National Senior Team head coach.
Editor's Note: Click HERE to read review of Dennis Lawrence's tenure as Soca Warriors head coach pays the ultimate price for win ratio that dropped to 6 per cent in 2019; TTFA board expected to name new coach before Christmas.