Presentation College (San Fernando) supporters are feeling like 'Hulk' tonight. One meaty blow from the right boot of beefy 19-year-old midfielder Ackeel 'Hulk' Jacob and their misgivings this season faded away, as Presentation edged Naparima College 4-3 on kicks from the penalty spot—after a 1-1 regulation time finish in the South Zone Intercol final.
Coach Shawn Cooper said they were rebuilding this year; and that they were too young to rule the roost. This was supposed to be a season to blood his lion cubs.
But, this evening, Presentation captured only their second zonal knock out title of the Premier Division era and would not consider themselves underdogs when they face the winner between St Anthony's College and Speyside High in the National Intercol quarterfinal.
"This is a really great feeling," Cooper told Wired868. "When I first came to Presentation from Naparima, we had a three year plan to win [in the third year] and we won in our second year. This is deja vu, as we were rebuilding thinking next year would be a good year for us; but we did a wonderful job with this young bunch."
For 'Naps', their indifferent knock out form continued. True, two National Intercol titles in six years is nothing to sniff at and no team has managed more. Yet coach Angus Eve has won twice as many Premier Division titles in that same time span.
"There is always a bit of luck involved in a knock out competition," said Eve. "You see it in the English FA Cup when, ever so often, a lower league team can defeat a team like Manchester United or Arsenal…"
It might not be the most appropriate analogy when reviewing a loss to your fiercest rival, who Naps have not defeated in regulation time this season and beat to the league title by just two points. As a general rule, Eve was correct; but, despite his effusive congratulations to Cooper, there tends to be the hint of a needle when the Naparima coach is discussing Presentation.
[sports-match template="logos" match="58010″]
Still, if you put Eve's team in yellow and Cooper's team in blue, would anyone really spot the difference?
The modern-day Naparima might be slightly more directly than Presentation but they are both led by pragmatic coaches who tend to lean more on physical attributes, versatility and tactical discipline than artistic expression and passing triangles. When they clash, it is not so much a thrilling car chase as it is a cold war.
"I changed the system from our normal 4-2-3-1 to 5-3-2 because of the pace of their front five," said Cooper, as he explained his starting line-up. "So the idea was to block their front five, to not allow them to get wide of us and instead allow them to shoot from in front of us because it is difficult to beat [Presentation goalkeeper Isaiah] Williams from on top of the box."
Eve retorted.
"Yes, I was surprised [by Presentation's formation at the start] because it said that they paid a bit of attention to us," said Eve. "That is why when I went in at halftime, I adjusted things so we could switch the ball a bit more to create opportunities."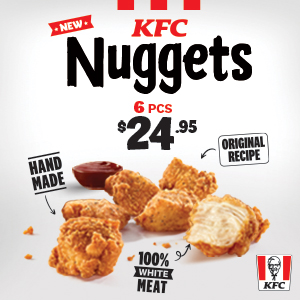 They sounded like two mechanics explaining the intricacies of the motor engine. And it is not for nothing that the phrase a 'coach's game' is often a euphemism for 'dull'.
A stinging low angled drive from Naparima frontman Isa Bramble in the 13th minute was the only shot of note in the first 45 minutes with most of the electricity coming from the stands.
"North, west, east, south; Naparima shut your mouth!" sang the Presentation supporters, in a cheeky twist to the 'Naps' manta.
Still, the wittiest remark of the day went to one patron who wondered what the unexplained minute's silence before kickoff was meant to recognise.
"Was that for John-Williams' presidency [of the TTFA]?" she asked, to guffaws from spectators who overheard.
Eve and Cooper were focused on their own business.
"I thought for the most part it was an even match," said Eve. "I thought they settled better than us [in the first half]. But we came into our own and we came out in the second half and looked the better team going forward.
"We put on Mark [Ramdeen] who is a more dynamic player [because] I thought we were a bit stagnant in the first half."
Eve defended the quality of the South Zone Intercol final from 'naysayers'.
"When two teams are well coached and set up," he said, "and the two sets of players and coaches know each other inside out, it is always going to be hard to get freedom to express yourself in that type of match.
"And that is what the people looking in from the outside might not recognise."
The fact that Naparima could afford to start with former National Under-20 winger and 2018 Secondary Schools Football League MVP from off their substitutes bench was a further indication of the disparity in player personnel between the southern rivals this season.
Eve, who left precocious National Under-15 playmaker Molik Khan on the bench for the entire contest, began the South final with seven players aged 19 and over while an eighth, right back Atiba Lewis, turns 19 tomorrow. The average age of the 'Naps' starters was 18.5
Presentation had three starters who were 19 and over and an average age of 17.2. Cooper's 'number 10', Dantaye Gilbert, was just 14 years old. No wonder 'Pres' are praying for a bright future.
But, six minutes into the second half, Cooper was reminded of Naparima's very current strengths. Ramdeen and Perouse combined to release Bramble just inside the opposing area and his low blast into the far corner made a spectator of the Presentation goalkeeper. All three Naparima players, to belabour the point, were 19 while the defeated goalkeeper was 16.
"We had always planned to have them exert a large amount of energy coming at us and then switch to 4-2-3-1 to attack them when they were tiring," said Cooper. "The goal from Bramble upset that plan a little and made us change earlier than we intended to. But we knew what we had to do…"
With substitute right back Nigel Caraby providing Presentation with an excellent foil for Ramdeen down the flank, the young Lions went about attempting to regain parity in their more familiar line-up.
Presentation might have equalised in the 57th minute but Naps custodian and captain Levi Fernandez dived to his right to keep out a low effort by Sheppard. It was not until the 86th minute that Pres saw the whites of Fernandez's eyes again.
Jacob slipped the ball through the legs of opposing defender Thaj Neptune and his low cross caused pandemonium in the box. Sheppard sparked enthusiastic celebrations as he swept the loose ball into the far corner, only for referee Kwinsi Williams to point the penalty spot instead for a handled ball earlier in the play.
There was roughly a minute's delay before substitute Jardel St Clair was allowed to take the kick. But his finish was decisive.
"[The equaliser] was down to an individual error," said Eve. "I can't remember any saves that Levi had to make [before then]. We were actually more comfortable with them in that [4-2-3-1] system because we prepared for them in that system.
"I think [Presentation substitute Nkosi Charles] was a little bit fresh and two of the guys who were tremendous for us all game, Atiba [Lewis] and Thaj [Neptune], made the mistake of diving in after the ball…"
There was almost a bit of stoppage time drama as Jacob slid in late on Perouse. The referee allowed Naparima to play the advantage but did not go back to book 'Hulk' who was already on a yellow card.
"If he didn't have the first yellow, it was a definite yellow card," said Eve. "[…] I definitely thought it was [worthy of a second booking]."
Neptune slipped and skied Naparima's first penalty and Sheppard put Presentation ahead 1-0 kicking second. Williams then saved from Naps substitute Ezekiel Kesar, Fernandez denied St Clair at the second time of asking and Perouse hit down the middle to make it 1-1.
But Presentation would not miss again as captain Aleem Barclay and elegant sweeper Luke Charles both scored before 'Hulk' made the most of his reprieve from the official by blasting home the winner.
"I told Barclay [before kick off] we have a tradition of the older leaders going out with a title," said Cooper, "so go out there and lead us to a trophy; and he did that.
"[…] I am just glad for the victory. This goes out to the principal Mr [Dexter] Mitchell—he really supported the team. And the Old Boys, 'Tailgate' and them. It was a real team effort."
Eve was gracious in defeat.
"Congratulations to Presentation," said the Naps coach. "It was a really close game."
In the stands, students serenaded the Presentation coach.
"Thank you, coach Cooper!" they sang.
The party is not over yet. Next step for Pres is a National Intercol semifinal clash with either St Anthony's College or Speyside High at the Ato Boldon Stadium on Friday.
Of the five teams still alive in this season's knock out tournament—Carapichaima East Secondary, San Juan North Secondary, St Anthony's, Speyside and Presentation—only San Juan North ave won a National Intercol title in the Premier Division era.
But the Lion cubs are unlikely to feel inferior to anyone from here on.
(Teams)
Naparima College (3-5-2): 1.Levi Fernandez (GK) (captain); 2.Thaj Neptune, 4.Tyrike Andrews, 12.Asukile Christopher (10.Decklan Marcelle 80); 5.Atiba Lewis, 17.Nathaniel Perouse, 6.Shoaib Khan, 8.Kodel Frontin (9.Ezekiel Kesar 87), 15.Marvin Waldrop (7.Mark Ramdeen 46); 20.Seon Shippley, 19.Isa Bramble.
Unused substitutes: 22.Keane Subero (GK), 13.Jabari Lee, 14.Molik Khan, 18.Jaden McKree.
Coach: Angus Eve
Presentation College (San F'do) (3-4-1-2): 1.Isaiah Williams (GK); 5.Justin Cornwall, 3.Luke Charles, 6.Zion Allen; 12.Markus Mason (2.Nigel Caraby 46), 15.Aleem Barclay (captain), 10.Ackeel Jacob, 20.Naeem Bisnath (17.Nkosi Charles 58); 13.Gilbert Dantaye (16.Jardel Sinclair 83); 11.Adica Ash, 9.Jaiye Sheppard.
Unused substitutes: 22.Jerelle Thorne (GK), 7.Acelino Medford, 14.Kassidy Davidson, 19.Shakeem Cooper.
Coach: Shawn Cooper
Referee: Kwinsi Williams
Wired868 Man of the Match: Luke Charles (Presentation)
South Intercol final
(Monday 25 November)
Naparima College 1 (Isa Bramble 52), Presentation (San F'do) 1 (Jardel St Clair 87 pen) at Mannie Ramjohn Stadium
*—Presentation won 4-3 on kicks from the penalty mark