Defending Central Zone Intercol champions Carapichaima East Secondary and Central Zone Championship winners Chaguanas North Secondary will meet in the zonal knock out final next Wednesday, after both teams made fairly comfortable work of their semifinal match-ups this afternoon at the Ato Boldon Stadium in Couva.
Carapichaima East, perennial Central Zone champions and the sole zonal participant in the 2019 SSFL Premier Division, shrugged off a goalless first half against second tier outfit, Couva East Secondary, to eventually cruise to a 7-0 win. And Chaguanas North, who are challenging for promotion to the top flight via the Big 5 competition, won 3-1 against a Miracle Ministries team with a bone to pick.
In the final Central Zone Championship match this season, Miracle Ministries were hosting Chaguanas North and needed only a draw to win the title. However, the game never kicked off as Chaguanas North protested against the poor security presence at the venue and took the three points in the board room instead.
"From since that affair, the boys wanted that opportunity [to face Chaguanas North] again, which they got today," Miracle Ministries coach Kern Cupid told Wired868. "But unfortunately they couldn't overcome that hurdle."
Careful what you wish for then. Still, there was much to appreciate about the way Miracle Ministries approached their task. A former right back during W Connection's stylish glory days, Cupid inculcated a similar appreciation for ball movement and technique within his charges.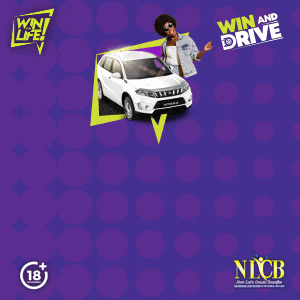 In midfield, Amon Ali looked to be a midfielder organiser of promise while, further upfield, slender attacker Dyette Nicholas is blessed with imagination and decent footwork.
But Chaguanas North were bigger, faster and more streetwise than their opponents.
"Our team has seven under-16 players, whereas the average age of the Chaguanas North team is probably 17 or 18," said Cupid. "I believe [Miracle Ministries] gave a good account of themselves and I am proud of these boys today."
There would be no David versus Goliath repeat in the Intercol semifinal though. Cupid needed a miracle. Instead, he found a Chaguanas North team in business-like mode.
[sports-match template="logos" match="57604″]
"It was nothing personal for me or our players," said Jeffrey. "We had a game to win and we just came out and executed accordingly.
"[…] It wasn't the best [performance by Chaguanas North] but we tried to use it as preparation. We have a game against Arima North [on Saturday] for Premiership qualification [in the SSFL Big 5], so we tried to use it to enhance our performance going forward."
Left back Syrron De La Rosa put Chaguanas North ahead, midway through the first half, and talented centre forward Triston Lewis doubled their advantage just before the interval with an opportunistic finish from close range.
Five minutes into the second half, Chaguanas North were already out of sight as midfielder Anderson Gibson released attacker Anthony Mohammed who rounded opposing goalkeeper Adois Antoine before squaring for Lewis to hit into an empty net.
Miracle Ministries did give their supporters something to cheer for in the 56th minute at least. Nicholas glided past two opponents and released substitute Tyrese Collymore who surprised Chaguanas North custodian Jon-Pierre David with a powerful drive that beat him at his near post.
But with Chaguanas North holding midfielder, Drei Guisseppi, in imperious form as a shield for his two central defenders, the underdogs could not repeat the trick.
Cupid took over the Miracle Ministries football programme in 2018 and led the school to promotion to the Championship in his first season and then within one result of a Big 5 place in his second. He hopes to go a step further in his third.
"From where we started to where we are now, I give my boys full credit," he said. "[…] I know it's tough for them but this is all part of the learning curve. I know we will bounce back strong next year."
Jeffrey, bluntly, has bigger fish to fry. Last season, Chaguanas North won the Central Zone Championship but stumbled in the Big 5 tournament. After an opening win against Signal Hill Secondary, the Chaguanas just need one win from their remaining two matches to seal promotion—and Jeffrey hopes to get it in Edinburgh 500 on Saturday when they host table proppers, Arima North Secondary.
"We are trying to […] get comfortable winning," said Jeffrey, as he tried to explain the context of their Intercol triumph. "Our goal is to be in the Premier Division next year."
The Central Zone Intercol title has been monopolised by Carapichaima East in the Premier Division era and there is little sign that this will change anytime soon.
Couva East could at least say they made the defending champions sweat a bit.
A combination of inspired saves by goalkeeper Ronillster Perreira and appalling finishing by the 'Caps' frontline saw the two teams return to their respective dressing rooms on level terms after 45 minutes.
The highlight of the first half came in stoppage time, as flanker Dexter Neils broke free and squared to Malik Robinson, who was alone in the six yard box. It was the sort of chance often characterised as 'unmissable'. But not today.
Robinson somehow contrived to hit a low cross over the bar with no goalkeeper in sight. And, standing at roughly five foot four at kick off, he seemed infinitely smaller as he trudged towards the tunnel at the interval.
Thankfully for Robinson, Couva East had no idea how to stem the one-way tide and the diminutive attacker had the pleasure of opening the scoring just two minutes into the second half.
Couva East never had a prayer after that. Robinson created Carapichaima East's second item, which another mighty midget, Ivan Dos Santos, converted in the 65th minute. And within the next 10 minutes, 'Caps' banged home four more as Robinson and Dos Santos another item apiece while substitute Resean Britto scored with seconds of coming on—after some delightful skill by Dos Santos.
And, in the 83rd minute, midfielder Josiah King put an exclamation mark on the affair with a stinging left drive that flew into the far corner.
Chaguanas North have their work cut out if they are to wrestle that zonal Intercol trophy from 'Caps'. Although Jeffrey is more interested in his weekend's work against Arima North for now.
(Teams)
Chaguanas North (4-1-3-2): 1.Jon-Pierre David (GK) (captain); 4.Lee Van David, 13.Anacletus Raphael, 6.Erin Steepie, 2.Syrron De La Rosa; 12.Drei Guisseppi; 9.Haseem Taylor (19.Isaiah Albert 63), 10.Anderson Gibson, 17.Hezekiah John; 8.Triston Lewis (3.Jeremiah Isaac 89), 7.Anthony Mohammed (14.Mekhi Bain 78).
Unused substitutes: 5.Michael Hem Lee, 16.Chike Cuffie, 21.Aaron Huggins.
Coach: Jaeem Jeffrey
Miracle Ministries (4-2-3-1): 1.Adois Antoine (GK); 17.Isaiah Paipalal, 21.Jalen Lucas, 3.Aleem Mohammed, 5.Islakeno Mahagir; 48.Amon Ali (60.Ethan Trotman), 19.Isaiah Pariag (11.Joaquin Villafana 46); 9.Hayden Joseph (7.Tyrese Collymore 46), 8.Jerel Saniford, 13.McQuacy Lake; 10.Dyette Nicholas.
Unused substitutes: 4.Zeronn Collymore, 12.Jayden French, 14.Giovanni Williams, 16.Jaquil Adams.
Coach: Kern Cupid
Intercol Results
Wednesday 13 November
(Central Semifinals)
Chaguanas North 3 (Syrron De La Rosa 17, Triston Lewis 41, 50), Miracles Ministries 1 (Tyrese Collymore 56) at Ato Boldon Stadium;
Carapichaima East 7 (Malik Robinson 47, 75, Ivan Dos Santos 65, 66, Dexter Neils 67, Resean Britto 70, Josiah King 83), Couva East Secondary 0 at Ato Boldon Stadium.