North Zone Championship Division champions, Fatima College, and their South Zone counterparts, Moruga Secondary were forced to share the spoils after a see-saw affair at Mucurapo Road ended 3-3 today in the opening round of the SSFL Big Five competition.
The result saw Central Zone champions, Chaguanas North Secondary, surge to the top of the Big Five standings with a 4-0 hammering of hosts Signal Hill Secondary in Tobago.
The top three teams in the Big Five competition—which also includes East Zone winners, Arima North Secondary, who were on a bye today—will be promoted to the Premier Division for the 2020 Secondary Schools Football League (SSFL) season with the relegated pair of North Zone teams, St Mary's College and Trinity College Moka, heading in the opposite direction.
It certainly wasn't the start to the competition that their northern colleague, Fatima, would have wanted but it could have been a lot worst considering they were trailing 2-0 after the first 15 minutes. Tassa trumped 'riddim section' in more ways than one as the drums of the Moruga supporters put Fatima's musical efforts to shame in the early exchanges.
[sports-match template="logos" match="57206″]
With barely a minute on the clock, the host's captain and goalkeeper Jacob Camacho was forced to make a save to spare his own blushes. Camacho casually dawdled on the ball only to eventually shank a panicked clearance onto the feet of Moruga attacker Mont Zion Bain, whose effort was well saved.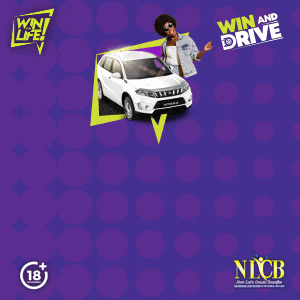 More shoddy defending from the Fatima rearguard allowed Moruga skipper Matthew Lee Cummings to dribble to the by-line and expertly pick out team mate Rundel Hamilton at the top of the penalty mark to curl in the opener.
It went from bad to worse for the nonchalant Fatima team when Tyrique Lucas doubled the visitor's tally with a simple poke past Camacho and into the corner, after outmuscling timid opposing defender Jaheim Aguillera.
The hosts were static and lacklustre to say the least but finally got into their stride around the half hour mark. Trinidad and Tobago National Under-17 midfielder Andrew De Gannes threaded a delightful through ball for Jordan Romany to run onto and the striker finished with a aplomb to half the deficit.
Ten minutes later, Romany repeated the trick after latching onto a brilliant diagonal through ball from the classy Zachery Welch, who captained the National Under-17 Team.
Welch may not don the armband for his school team but, when he is on his game, he glides across the pitch like a general. His first 30 minutes—much like Fatima's—was poor; but in that one moment, with that one pass off his weaker left foot, he showed his quality.
It was all Fatima from then on and in the second half, with Romany showing his worth with clever runs and hold up play. Soon after the resumption, he threaded a neat through ball to the unmarked Jerbari Johnston at the back post only for the latter's shot to curl agonisingly wide of the top corner.
Fatima were feeling it now and got the deserved go ahead goal with a rocket from De Gannes.
"The third goal we got was a beauty was De Gannes," said Fatima head coach Hutson 'Barber' Charles after the game. "We caught our length and battled back well."

The midfielder weaved past two, then three, then four opponents before unleashing a left footed zinger into the top corner. Moruga custodian Tishawn Ragoo got both hands to the shot but couldn't keep it out.
Finally, the Fatima band could be heard over the din of the southerners' tassa posse.
However, Moruga captain Matthew Lee Cummings had a different ending in mind for this script as he set about like a man on a mission. In the 80th minute, Cummings almost single-handedly conjured up an equalizer as he cut in from the right against the panicked Fatima defence only to send his shot against the upright.
The feeling of relief amongst Fatima fans lasted only a few seconds before their fears came to fruition. Moruga midfielder Kevin Steeling released Bain down the left and his squared pass was finished at the back post by the unmarked Cummings to cue fervent celebrations.
Cummings, who was stretchered off with an injury in the first half but recovered to continue, epitomised the spirit of the visitors. Pure industry and passion!
De Gannes let his own passion get the better of him in the latter stages and was lucky to only receive a caution after an off the ball tussle with left back Omari Khan which left the Moruga man on the turf.
The tension in town was rising and six inches on the other side of the post, Fatima would have stolen the three points at the death.
Welch produced another peach of a lobbed pass to substitute Azahrias Ali, who with time and space, flicked beyond the outrushing Ragoo only to be left with his head in his hands as the ball caressed the outside of the frame.
And, with mere seconds left, another Fatima substitute, Christopher Syms, found Ragoo in top form with his feet as the Moruga custodian made an excellent near post save to preserve the scoreline in a topsy turvy affair.
"I think we gave up three easy goals," said Charles. "Normally the defence, they hold up pretty well. For some strange reason, I think we started the game a little too casual and we got punished in the first 20 minutes.
"The nice thing is we have a lil while again to regroup, as we are on a bye, and then we play home here again. So you know will go back to the training pitch and try to right what went wrong today."
Moruga Secondary have never played in the SSFL's top flight. But with the heart and fight they displayed at Mucurapo Road, don't count them out.
(Teams)
Fatima College (4-3-3): 1.Jacob Camacho (GK) (captain); 12.Christian Bailey, 5.Jaheim Aguillera, 3.Aidan Dowden, 21.Saeed Pompey Charles; 19.Aaron Moruf, 8.Andrew De Gannes, 10.Zachery Welch; 13.Jerbari Johnston (7.Christopher Syms), 9.Jordan Romany (33.Azahrias Ali), 11.Jacob Ribeiro.
Unused Substitutes: 2.Jonathan Edwards, 5.Elec Edwards, 13.Damon La Fortune, 14.Malik Friday, 16.Akeem Arrindell, 17.Devin Arrindell.
Head coach: Hutson Charles
Moruga Secondary (4-4-2): 1.Tishawn Ragoo (GK); 8.Jeremy Steeling, 4.Kaylon Ayers, 3.Dwight Douglas, 6.Omari Khan; 10.Jeremiah John, 12.Rundel Hamilton (18.Tyrell Thompson) 9.Kevin Steeling, 7.Matthew Lee Cummings (captain); 15.Tyrique Lucas, 11.Mont Zion Bain.
Unused Substitutes: 2.Alexi George, 4.Matthew Newallo, 18.Giovanni Warner, 22.Joshua Lewis, 38.Jacob Castillo.
Head coach: Kempton Duval
Man of the Match: Jordan Romany (Fatima College)
SSFL Big Five results
(Tuesday 29 October)
Fatima College 3 (Jordan Romany 27, 38, Andrew De Gannes 72), Moruga Secondary 3 (Rundel Hamilton 12, Tyrique Lucas 14, Matthew Lee Cummings 81) at Mucurapo Road;
Signal Hill 0, Chaguanas North 4 (Anthony Mohammed, Tristan Lewis, Anderson Gibson, Isaiah Albert) at Tobago;
Arima North are on a bye.
Upcoming Fixtures
(Saturday 2 November)
Moruga Secondary v Chaguanas North Secondary, 3.40pm, Moruga;
Arima North Secondary v Signal Hill Secondary, 3.40pm, Arima Old Road;
Fatima College are on a bye.