Trinidad and Tobago's two top tier domestic football competitions will kick off on 5 and 18 October respectively with Terminix Trinidad director Richard Ferguson playing a key role in both.
Yesterday, Trinidad and Tobago Super League (TTSL) president Keith Look Loy unveiled plans for the third season of the second tier competition which, for the first time, will include prize money courtesy of new title sponsor, Terminix. Although the total value of the sponsorship deal was not revealed, Look Loy said TT$100,000 will be shared between clubs with the table proppers guaranteed TT$1,100 while the winners will receive TT$14,000 plus a trophy.
The 2019 Terminix Trinidad and Tobago Super League also offers bonuses of TT$1,000 per win and TT$500 per draw while there is a transport allowance of TT$800 for travelling teams with a cap of TT$1,500 for long trips.
There will be individual cash prizes too with the most valuable player, top scorer and best goalkeeper all promised TT$2,000 each.
The 13 clubs due to compete are defending TTSL champions FC Santa Rosa, Ascension Invitation Division Two winners San Fernando Giants, Matura ReUnited, QPCC FC, Police FC, Prisons FC, Erin FC, Club Sando Uprising Youths, UTT FC, Petit Valley/Diego Martin Utd, RSSR FC, Bethel Utd and Guaya United.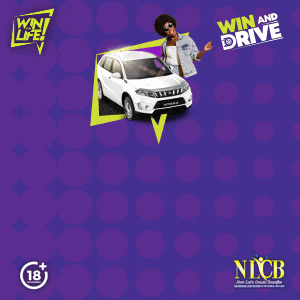 The TTSL tournament kicks off on 5 October with six fixtures across the country. Clubs will play just one round of matches in a truncated competition that ends in December.
"This is our first year sponsoring the Super League," said Ferguson, who also pioneered the recently concluded Ascension Invitation Tournament, "it definitely will not be the last."
Ferguson's fingerprints are on the Trinidad and Tobago Pro League too with Terminix's sport apparel brand, Ascension, confirmed as the title sponsor for the competition, which will be called the Ascension Football League.
For the first time, top flight matches will be shown live on SportsMax and CNC3 in a television rights deal worth TT$1.8 million. The deal includes a sign-on bonus of TT$500,000 to be split between the Pro League clubs excluding Terminix La Horquetta Rangers and newcomers Cunupia FC, who do not have full membership.
Although the League has not yet released its fixtures, the competition is expected to start on 18 October and end in March 2020.
"It is important that professional football in Trinidad and Tobago be supported so that our players get a chance to develop and display their skills to the local and international audience," stated Ferguson, in a TTPL release. "For this reason, we engaged the TTPL with both a sponsorship and a broadcast agreement that achieves this objective.
"We have been looking to get further involved in local football and found this competition to be the most exciting on the senior football calendar."
Pro League acting chairman Brent Sancho said the 'AFL clubs' agreed to provide monthly updates on their financial status and player payments to the Sportt Company and, if necessary, the Trinidad and Tobago Football Association, to 'avoid issues that have plagued professional football in Trinidad in the past'.
Central FC, which is run by Sancho, and Point Fortin Civic were initially denied subventions after failing to provide proof of payment to players. However, both  clubs had their paperwork approved by the state body over the past two weeks.
"This is a renaissance for professional football in Trinidad and Tobago and it was deserving of now standing separate from issues that have surfaced in the past," stated Sancho. "As such, the Board of the TTPL agreed to the league being named the Ascension Football League [in line with] professional football leagues worldwide that carry title sponsors' names.
"We are in discussion with the TTFA and hope that we will be able to come to agreement to get further support for the AFL [from the FIFA Forward programme] based on mutually agreeable terms."
SportsMax president and CEO Olly McIntosh said his organisation is happy to broadcast the AFL to its viewers in the Caribbean, USA and Canada, along with its other 'premier content' like La Liga, UEFA Champions League, SSFL and the NBA.
"We believe in our regional football and are happy that Ascension has taken the decision to ensure that professional football in Trinidad and Tobago is played and put on the stage that it deserves," said McIntosh.
The season's fixtures for the AFL, according to the Pro League board, will 'be provided in the coming weeks'.