The inaugural Ascension Invitational Tournament will be concluded this weekend with seven clubs chasing a share in the TT$650,000 cash pot available across Division One and Two.
In Division One, leaders Defence Force need only to avoid a heavy defeat against table proppers Matura ReUnited on Sunday afternoon to secure the title and TT$250,000 first place cash prize. In other words, the Army/Coast Guard combination can start clearing space in their trophy cabinet at Teteron.
However second and third place in Division One—which are worth TT$125,000 and TT$75,000 respectively—are still up for grabs with San Juan Jabloteh, Terminix La Horquetta Rangers and Cunupia FC in the hunt.
In Division Two, the top three positions are already sewn up between Deportivo PF, San Fernando Giants and UTT FC. But with just one point and goal difference separating the trio, it is still anyone's guess where each team will eventually finish. The pay-out for first, second and third place in the second tier are TT$100,000, TT$65,000 and TT$35,000 respectively.
It may be a while before debate ends on the implosion and subsequent expulsion of Division One outfit, Morvant Caledonia AIA, though. Beaten 1-0 by a controversial stoppage time goal from Defence Force captain Jerwyn Balthazar, the 'Eastern Stallions' lost their composure in the aftermath of the contest as they clashed with referee Crystal Sobers and assistant referee Kirt Charles.

Trinidad and Tobago Football Referees Association (TTFRA) vice-president Osmond Downer defended the response from the match officials and insisted that Sobers' push on Morvant Caledonia official Steve 'Pokemon' Frederick, after the game, was initiated by the latter's physical contact with the referee.
Frederick denied doing anything more than criticising her performances.
"The man had no right to approach [Sobers] in the first place, especially if he did it in a hostile manner—that in itself is a disciplinary matter," said Downer. "That is a serious offence in its own right. My information is he came so close to her that he stepped on her foot and she pushed him off. That is the fact.
"[…] Do you think a female referee would just push a man?!"
Yet, Downer also took the position that the Ascension Invitational Tournament went too far by expelling Morvant Caledonia. He pointed to the FIFA Disciplinary Code which sanctions individual players—but not an entire team—for misconduct aimed at the referee. FIFA only suggests fines as punishment for football teams in incidents where they fail to control their players.
"My opinion is the individuals should have been dealt with and not the whole team," Downer told Wired868. "Perhaps they felt [Morvant Caledonia] had only had one more game to play in the league [so a five or six match ban would not have been enough]. But they could have reported the whole matter with all the evidence to the TTFA, who could have decided to apply the suspension to whatever league the individuals are involved in. Then the TTFA could have said this is so serious that they will be suspended for five games in the Pro League or Super League [season], as FIFA does.
"[…] In my opinion, Caledonia could appeal to the TTFA the decision to expel them from the competition—if they feel they were not properly treated and especially as money is involved."
Shabazz confirmed that this will not happen though. Morvant Caledonia, he said, ran on a budget of TT$40,000 a month for the Ascension Invitational with players generally paid a stipend of TT$1,200 a month.
The prize money would have been split between players and staff and would have seen them pocket between TT$5,000 and TT$10,000 each depending on their final place. Instead, they leave the tournament penniless and in disgrace.
As much as Shabazz feels hard done by, he also hopes his players learn a valuable lesson from the incident.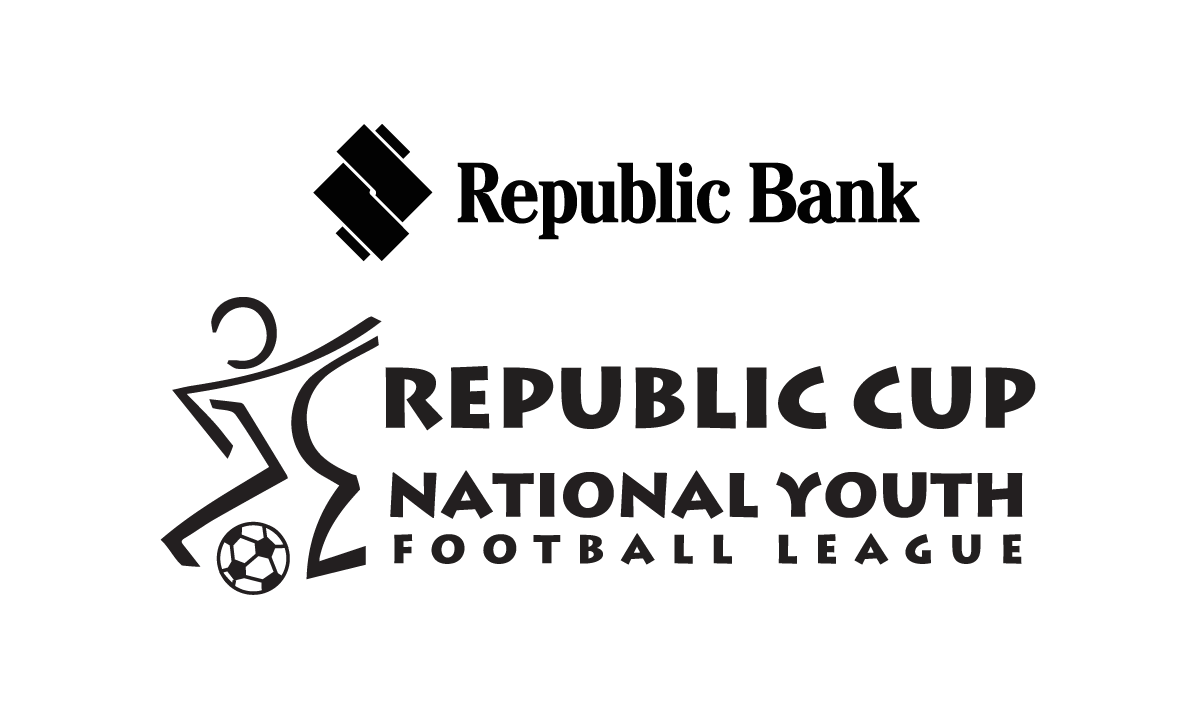 "This is not Caledonia behaviour at all," said Shabazz. "You could imagine Densill Theobald or Conrad Smith pelting a jump kick at a man?! Nah man. This is not the Caledonia way.
"We felt we were unjustly dealt with by the decision but we are not appealing. We are leaving it on everybody's conscience."
Morvant Caledonia's expulsion did leave a ticklish situation in terms of the standings. Would all results against the Stallions be erased? Or would each team receive three points and as many goals for their games against them? Or would their results stand with their final scheduled opponent, FC Santa Rosa, awarded a win by default?
Tournament co-ordinator Richard Piper said the organisers agreed on the last possible scenario, which allowed the only two teams to defeat Morvant Caledonia—Defence Force and Cunupia FC—to keep their three points.
"We feel it would disenfranchise more clubs if we did it the other way around because two clubs played Caledonia and defeated them," said Piper. "So this is us trying to be as fair as possible given the scenario. If the tournament had just started, it would have been easy to pretend the Caledonia results didn't exist. But it is one game left out of 11 so that can't be fair—at least not in my opinion."
At present, the top five teams are: Defence Force (25 points), Jabloteh (22 points), Rangers (20 points), Cunupia FC (19 points) and Club Sando (16 points).
Cunupia's win over Morvant Caledonia means they will finish third once they defeat Police FC on Sunday night in the second match of a double header at the Diego Martin Sporting Complex. Jabloteh need a draw this evening to assure themselves of second place but could finish fourth with a defeat.
If all Morvant Caledonia results were erased, the top five teams would be: Defence Force (22 points), Jabloteh (22 points), Rangers (20 points), Cunupia FC (16 points) and Club Sando (16 points).
In the latter scenario, Defence Force would still be favoured to clinch the title as their goal differential is six items better than Jabloteh and their closing game is against a Matura team which conceded a tournament high 41 goals from 10 games. However, Rangers would be assured of finishing no lower than third.
So Piper's formula offers a more competitive final round of fixtures in Division One.
In Division Two, there are no distracting controversies, just three teams that proved to be a cut above the rest.
On Sunday, San Fernando Giants host Deportivo PF from 4pm at the Mannie Ramjohn Stadium Training Field in the match-up of the weekend. Whichever team wins will be crowned Division Two champions. However, should they play to a draw, UTT can leapfrog them both to the title with a win at home to Marabella Family Crisis Centre.
In the individual stakes, Cunupia captain Kevon Woodley leads all scorers with 11 items, followed by versatile San Juan Jabloteh attacker Shaquille John and TLH Rangers midfielder Jamal Creighton (eight goals).
In Division Two, Giants forward Kerville Jeremiah is the most prolific scorer with 10 goals while Deportivo PF's Andrei Pacheco and Adan Noel are not far behind with nine and eight items respectively.
By Sunday night, we will know who has the last laugh.
Ascension Invitation fixtures
Division One
(Friday 27 September)
Terminix La Horquetta Rangers v San Juan Jabloteh, 6pm, Phase Two, La Horquetta;
(Sunday 29 September)
Prison Service FC v Guaya United, 4pm, San Juan North ground;
QPCC v Club Sando, 4pm, St Mary's College ground;
Defence Force v Matura ReUnited, 4pm, Diego Martin Sporting Complex;
Cunupia FC v Police FC, 7.15pm, Diego Martin Sporting Complex.
Division Two
(Saturday 28 September)
Bethel United v Harlem Strikers, 3.30pm, Mt Gomery Recreation Ground;
(Sunday 29 September)
UTT FC v Marabella Family CC, 4pm, UTT, O' Meara;
Police FC v Club Sando Uprising Y'ths, 4pm, Teacher's Training College, Valsayn;
Petit Valley/D'go Martin Utd v Moruga FC, 4pm, St Anthony's College Ground;
Erin FC v RSSR FC, 5.30pm, Erin Recreation Ground;
San Fernando Giants v Deportivo PF, 4pm, Mannie Ramjohn Stadium Training Field.