While the nation is wrapped up with the debacle of discredited former PNM Minister Marlene McDonald and her co-accused, allow me to turn our attention, if only briefly, to a topic that has been dwarfed by the incessant dilemmas that take place daily in Trinbago: school bus transportation.
The July/August holidays will soon come to an end. To some extent, parents will breathe a sigh of relief as children go back to school. But that relief could be short-lived if transport mechanisms and regulations are not attended to immediately, especially in light of the recent tragic death of a schoolboy who remained trapped for hours in the private bus transporting him to school.
That tragedy must have had a substantial impact on parents who generally rely on private transportation for their children.
I have not seen any communiqué from the Ministry of Education, the Ministry of Works and Transport, or any government agency with responsibility for ensuring safety compliance that guidelines and a standard system for operators would be implemented before the start of the new school term.
But if it is the responsibility of Licensing Division to ensure safety apparatus is mandatory on all registered school buses, then there must be an exercise of vigilance when school re-opens to curb and fine the many unauthorized and 'eat-ah-food' vehicles on the road transporting students.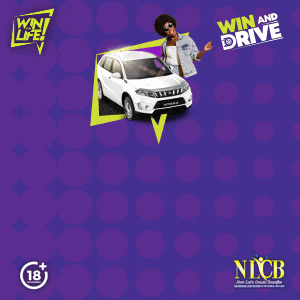 I am certain the education ministry would hasten to add that they have no control over these private businesses, but it is an inadequate and ineffective public bus system that now forces students to rely heavily on hired maxis or private buses. It is why the education ministry cannot extricate itself but must collaborate and coordinate with all stakeholders to ensure viable, safe transport for all school children.
Why must there always be a tragedy before we act? How long has the private school bus system existed? Are there policies and standard operating procedures that persons need to adhere to before they can transport our school children?
Further, what is the vetting process to secure a permit to transport school children? Is there a screening procedure for operators? Are there background checks of criminal and motor vehicle driving records? Is there reference checking and drug and alcohol testing?
Before these permits are issued to school bus operators there should be training programmes in defensive driving, CPR and first aid, and student management skills to deal with bullies or disruptive students.
Passenger safety is central to this discussion. There must also be a stringent set of safety standards for school buses, requiring that they be retrofitted and designed to include safety belts and all other vehicle safety components that meet the acceptable legal standards.
While we are coming to terms with political fallouts and ethical questions, we must also focus on the safety of our school population and address the private school transportation imbroglio once and for all. At the end of the day, this service should be regulated, and proper legislation implemented to prevent similar tragedies from re-occurring.