San Juan Jabloteh head coach Keith Jeffrey is abroad at present and his assistant, Marvin Gordon, was in charge as the 'San Juan Kings' faced Prison Service FC at Bourg Mulatresse yesterday afternoon.
Perhaps someone should have informed versatile ex-National Under-17 Team midfielder Jodel Brown of such.
By the final whistle, the talented teenager had effectively decided the match, as his first half strike clinched a 2-1 win for the hosts against the Ascension Invitational Tournament's plucky table proppers.
But Gordon, who is in his first season at Jabloteh after decamping from Defence Force, did not hide the fact that all was not well with his young squad. And Brown seemed to encapsulate his players' best and worst characteristics.
"Jodel is one for the future—if he changes his attitude," Gordon told Wired868. "He has a lot of talent [and] I thought he was brilliant for me today in the first half and caused a lot of trouble for Prisons.

"Jodel Brown can play football but his problem is his attitude. He has to be willing to work harder to get what he wants to get."
Four games into the pre-season tournament, Jabloteh have three wins with the only blot being a 2-1 loss to leaders Morvant Caledonia AIA last month. But their performances have been patchy and Prisons were unlucky not to get something from the game.
"I thought Prisons worked hard; they [were] difficult for us to deal with sometimes," said Gordon. "I told my guys they were lucky today to get a result. I wasn't pleased at all with our attitude. I am happy for the result but disappointed in the performance.
"Well done to Prisons for giving us a game. They didn't come and lie down for a team with no points on the table."
It was not patronising stuff either. At times, Prisons central midfielder Aaron Peters looked like the best player on the field while Jordan Devonish was tidy in possession upfront and ball-playing central defender Anthony Parris looked, sporadically, commanding.
"We had [control of] a good portion of the game in the second half," said Prison Service head coach Anderson Veronique. "We created chances but we just didn't convert. All the other games we played—except for against Defence Force—we were there or thereabouts. But we are not converting. That's our biggest problem."
It didn't help that Prisons contrived to give their hosts a head start. The game was just three minutes old when midfielder Sean Bonval pounced on a rebound off a free kick and finished neatly into the far corner.
Twelve minutes later, Jabloteh winger Kadeem Hutchinson and full back Jameel Neptune combined to devastating effect down the left flank and Brown rammed home at the second attempt off Neptune's low cross.
But the hosts did not build on that platform and Prisons came roaring back. Winger Antonio Auguste was unlucky to see his deflected effort strike the wrong side of the Jabloteh bar in the 21st minute. And in the 29th minute, forward Leandro Subero headed over a presentable chance after one of several unforced errors by the Jabloteh backline.
Three minutes before the interval, Prisons finally halved the deficit as Auguste, with time and space in the opposing box, buried into the far corner after Jabloteh failed to clear from a set piece.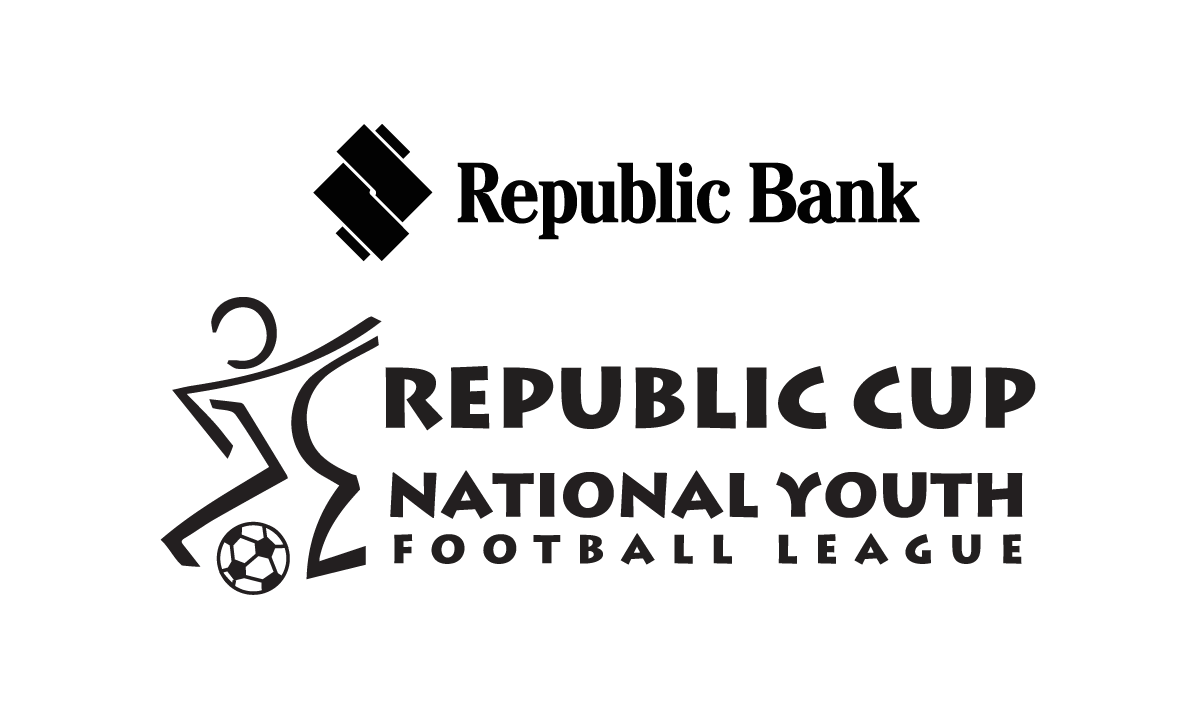 Gordon was livid.
"I thought our attitude was poor in terms of willingness to do the simple things we do on the training park over and over," he said. "[And] willingness to work hard off the ball and be disciplined in our role and function. I thought our men were out of sorts."
The lack of cohesion within the Jabloteh ranks was palpable. Yesterday, they often looked like 11 reality television contestants on a desert island, still unsure about whether they should be building alliances with 'teammates' or sticking the knife between their shoulder blades.
There could be little doubt about which option Brown would choose. His withering barbs at some of his Jabloteh colleagues were eyebrow raising. And let's just say that you would hardly hear more obscene volleys if Police Commissioner Gary Griffith and ex-National Security Minister Joseph Theodore were fighting at a bar.
It created a prickly working environment for the Jabloteh players and winger Kathon St Hillaire, for one, is not thriving. Slippery and deadly at his best, he looked one-dimensional and awkward yesterday and was the second player hauled to the bench—after the similarly out-of-sorts midfielder Elair Brewster.
"I wasn't pleased with Kathon at all and I let him know that," said Gordon. "I want to see a lot more creativity from him in the attacking third—knowing when to hold it and when to be be quick and when to be calm.
"He has a lot of pace but you have to know when to change it up. It can't be like a horse race all the time."
But that is not to say Jabloteh fans did not get anything to savour. In the 70th minute, Gordon sent on 14 year old Jaheim Faustin, a Trinidad and Tobago National Under-15 midfielder, to play as his 'number 10'.
And in 20 minutes on the field, Faustin did not put a foot wrong. His first touch was a simple, well judged release for a teammate. His second was a clever sombrero for an opponent—a flick of the ball over the opposing player's head and controlled at the other side of him—who made the mistake of getting too close.
"Aye Marvin!" a fan shouted at young Faustin's father and former Strike Squad and Jabloteh icon 'Marvellous' Marvin Faustin. "Tell your son to have some manners for big people please!"
The elder Faustin waved away the teasing patron while his wife Cindy Martin-Faustin, the Trinidad and Tobago Men's National Hockey Team manager, stifled a giggle. With the combination of good genes and engaged parents, it is hard not to see Jaheim making something of himself in the sport.
Gordon did not hold back his superlatives after the contest.
"The bright spot for me [yesterday] would be Jaheim Faustin making his debut," said Gordon. "I thought [it was] 15 minutes of brilliance from him. His attitude was right; he was willing to do the simple things when he had to do it and be creative when he had to be creative."
The young Faustin is now entering Form Two at Trinity College East and presumably looking forward to his first stint in the Secondary Schools Football League. Remarkably, Gordon suggested that the 14 year old was already too good for the schoolboy competition.
"The decision still rests with his parents [about] whether he goes back to school and plays at that level or if he stays and plays with us," said Gordon. "I, as a coach, would like him to stay and play with us because I believe his ability is above school football. I believe he can compete [for Jabloteh] in the new season coming."
A more immediate concern for Gordon is Wednesday's meeting with his former employers, Defence Force. Gordon is still a soldier but found himself relieved of coaching duties—supposedly after losing the faith of one or two senior squad members.
Former Matura ReUnited goalkeeper Erskine Johnson made his debut for Jabloteh yesterday and, he is likely to be kept busy on Wednesday, if the 10 outfield players in front of him do not produce a more collective showing.
"We run in to 'Army' on Wednesday which is a difficult task," said Gordon. "I told them they have 48 hours to change their attitude if we want to get something out of that game."
He would hope that Brown, a player as gifted as he is divisive, gets the message.
(Teams)
San Juan Jabloteh (4-1-4-1): 35.Erskine Johnson (GK); 4.Nical Stephens (captain), 28.Myles Yorke, 24.Taryk Sampson, 16.Jameel Neptune; 22.Elair Brewster (6.Jamal Spencer 46), 10.Sean Bonval; 14.Jodel Brown (27.Josiah Daniel 89); 15.Kadeem Hutchinson, 7.Shaquille John (20.Jaheim Faustin 70), 26.Kathon St Hillaire (19.Shawndel Augustin 61).
Unused substitutes: 30.Christopher Biggette (GK), 18.Kirwin Bonnette, 21.Kareem Eastman, 23.Trevon Weekes.
Coach: Marvin Gordon
Prison Service (4-4-2): 1.Jevon Bourne (GK); 3.Keith Williams, 4.Anthony Parris (captain), 24.Rickel Dixon, 28.Roland Hamilton; 17.Antonio Auguste (12.Kylon Gay 67), 5.Aaron Peters, 13.Richard Scoon, 10.Shane Hospedales; 21.Leandro Subero (11.Nathan Julien 62), 27.Jordan Devonish (9.Kwesi Jeffrey 80).
Unused substitutes: 2.Quason Hartman, 15.Anton Charles, 25.Nevorne McNicoll, 26.Leon Lewis.
Coach: Anderson Veronique
Referee: Gordon Maloney
Wired868 Man of the Match: Jameel Neptune (San Juan Jabloteh)
Ascension Invitational
Division One results
(Saturday 17 August)
Police FC 0, M'vt Caledonia AIA 1 (Johnny Noreiga-Brito 85) at Larry Gomes Stadium;
Guaya United 0, Club Sando 1 (Shackiel Henry 90+2) at Guaya Recreation Ground;
Terminix La Horquetta Rangers 0, Defence Force 0 at La Horquetta;
(Sunday 18 August)
San Juan Jabloteh 2 (Sean Bonval 3, Jodel Brown 15), Prison Service FC 1 (Antonio Auguste 42) at San Juan North ground;
QPCC 1 (Shomari Antoine 10), Cunupia FC 1 (Dwane James 90+1) at St Mary's College.
Upcoming Fixtures
(Wednesday 21 August)
Defence Force v San Juan Jabloteh, 4pm, Larry Gomes Stadium.
Division Two results
(Saturday 17 August)
Police FC 2 (Dwayne Gonzales 20, Daniel Warner 50), Erin FC 0 at Larry Gomes Stadium;
Moruga FC 5 (Keion La Rode 19, Kyle Morgan 29, 71, Nigel John 37, Devon Molino 90), Marabella Family CC 1 (Kaylon Padilla 70) at Grand Chemin Recreation Ground;
Club Sando Uprising Yths 0, San F'do Giants 2 (Kyron Williams 22, Kerville Jeremiah 24) at Guapo Recreation Ground;
UTT FC 2 (Che Benny 6, Stevon Stoute 57), Deportivo PF 2 (Andei Pacheco 27, Justin Sadoo 36) at UTT, O' Meara Campus;
(Sunday 18 August)
Petit Valley/D'go Martin Utd 2 (Ishaq Abdullah 19, Akeil Thomas 52), Harlem Strikers 1 (Victor De Silva 36) at St Anthony's College Ground;
Bethel United 3 (Jokiah Leacock 24, Andel Noray 25, Tee Jay Cadiz 35), RSSR FC 1 (Glen Walker 48) at Mt Gomery Recreation Ground.
Ascension Invitational Standings
| Pos | Club | P | W | D | L | F | A | GD | Pts |
| --- | --- | --- | --- | --- | --- | --- | --- | --- | --- |
| 1 | Defence Force | 10 | 8 | 1 | 1 | 22 | 6 | 16 | 25 |
| 2 | M'vt Caledonia | 10 | 8 | 0 | 2 | 21 | 11 | 10 | 24 |
| 3 | Jabloteh | 10 | 7 | 1 | 2 | 23 | 13 | 10 | 22 |
| 4 | Rangers | 10 | 6 | 2 | 2 | 36 | 8 | 28 | 20 |
| 5 | Cunupia FC | 10 | 6 | 1 | 3 | 23 | 13 | 10 | 19 |
| 6 | Club Sando | 10 | 5 | 1 | 4 | 18 | 14 | 4 | 16 |