"That f***ing Abu Bakr!" shouted exasperated Club Sando FC head coach Angus Eve on Sunday evening.
It was high praise indeed.
By the final whistle at the Mannie Ramjohn Stadium Training Field in Marabella, Morvant Caledonia AIA had secured their second triumph from as many matches in the Ascension Invitational Tournament with a 1-0 win over Club Sando. The score summary suggests that powerful midfielder Johnny Noriega-Brito decided the game with his deflected free kick in the 69th minute. But that was only half the story.
At the other end, veteran central defender Radanfah Abu Bakr, ably assisted by National Under-20 defender Malik Mieres, was as tough as granite as Caledonia held off a Sando offence that, at various times, included Trevin Caesar, Shackiel Henry, Shaqkeem Joseph, Akeem Humphrey and Akinola Gregory.
As the game unfolded, it felt as though Eve might have played them all at once and still not found a way around the long legs of Abu Bakr, which seemed to stretch from one end of the ground to the other like the Uriah Butler Highway.

"Radanfah won't be here with us for the whole season but while he is here we want to make the most of his experience," Caledonia head coach Jerry Moe told Wired868. "Today he helped the young players get their confidence to put the ball down and play and he led by example—when he had to throw his body in front [of the ball] to block a shot. I think the central defensive pairing [with Abu Bakr] and Mieres] was wonderful."
[dfp-ad]
Eve might have easily gotten a draw from the match, or perhaps even better with a bit of luck. But he refused to lose heart from the setback.
"I thought it was a close game [with] two teams evenly matched [and] well coached in my opinion," said Eve. "Jerry Moe is somebody I have a lot of respect for. They got a free kick goal with a deflection and we didn't take the chances we got in the first half to win the game."
The result meant Morvant Caledonia remain as one of just four teams with maximum points from their outings along with Defence Force, Guaya United and San Juan Jabloteh. The Army/Coast Guard combination lead the standings on goal difference with Caledonia and Guaya in second and third place respectively.
Jabloteh, who won their first game of the season on Sunday with a 3-1 triumph over Police FC in Bourg Mulatresse, are fifth.
Terminix La Horquetta Rangers are yet to play in the inaugural competition, after delaying their opening game until 10 August to coincide with the relaunching of their new home ground in Phase Two, La Horquetta.
Perennial strugglers in the top flight, Rangers—now funded by the pest control company, Terminix—are among the favourites to snatch the Ascension crown with a star studded outfit that includes Keron 'Ballpest' Cummings, Tyrone Charles, Kadeem Corbin and Aikim Andrews.
But if Sunday's affair in Marabella is any guide, they should take nothing for granted. There was a lot to appreciate in the collective, uptempo football on display from Caledonia and Sando, although, ultimately, goals were scarce. Not for a lack of trying though.
Three minutes before the interval, Caledonia goalkeeper Terrence Lewis competently batted away a deflected effort from Sando striker Henry while, seconds later, he was quick off his line to force a rushed shot from Joseph.
Otherwise, it was Abu Bakr's perceptive reading and Mieres' competent one-on-one defending that stood in the way of a Sando goal that seemed destined to come, as the host team made good use of the channels in transition with Caesar, as always, a willing runner.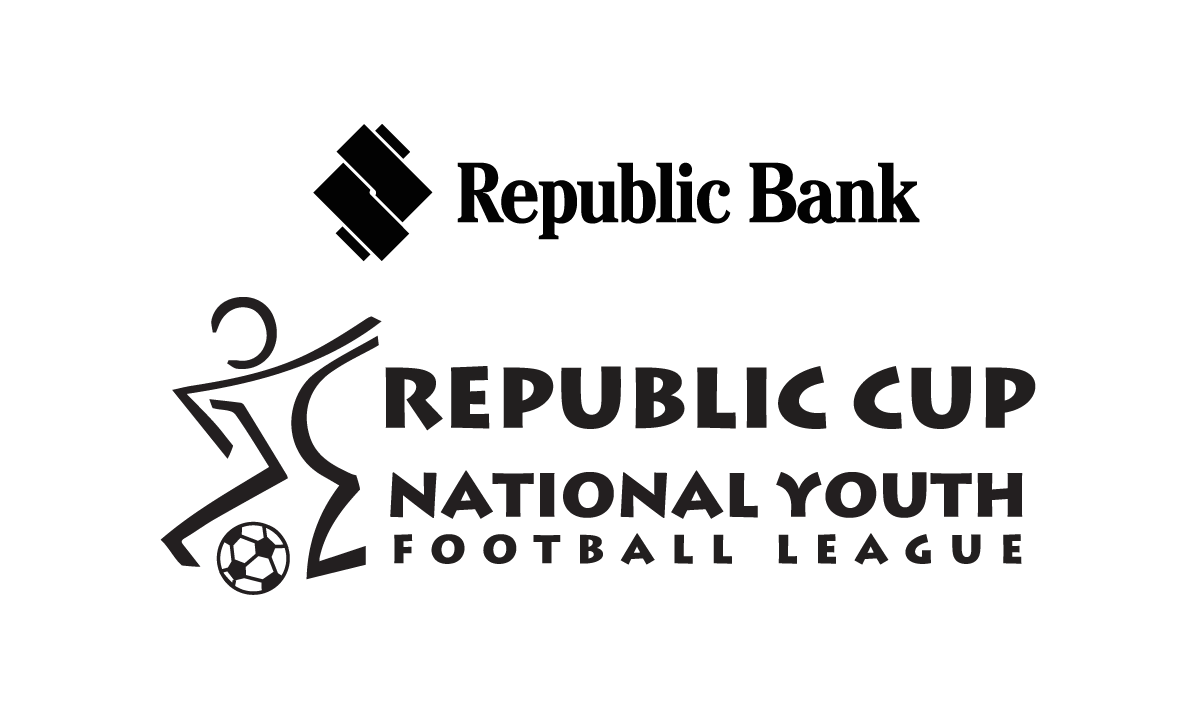 Surely Caledonia could not keep that up. Thankfully, they did not have to.
"We knew we had to focus on consolidating the space because we know they are a counter attacking team," said Moe. "In the second half, [our full backs] made better decisions on when to come forward."
In the opening 45 minutes, Caledonia right back Joshua Alexander thrilled every time he got into attacking positions with his darting runs and raking crosses. But he paid more attention to the less glamorous task of babysitting Caesar after the interval, to good effect.
Left back Richard Williams does not appear to be the sort who needs to be asked twice to put the boot into an opponent. And as the 'Cale' backline suddenly appeared less vulnerable, the visitors began to finally impose themselves with more regularity.
Kerry Daniel, a tidy passer with good judgment and decent technique, was Caledonia's conductor while the more direct Brito carried an obvious threat with his late runs into the opposing box.
Ironically, the decisive goal owed little to Daniel's vision or Brito's surges.
An unfortunate ricochet saw the ball strike the hand of Sando's midfielder enforcer Jayson 'Mouse' Joseph. And after a long debate between Brito, Daniel and Abu Bakr, the former player won the right to take the effort and promptly dispatched it into the top right hand corner, despite a touch from Sando's otherwise excellent goalkeeper Enrique Changiah.
Eve introduced fresh legs in his attack and tried Caesar in every possible role in his frontline. But it made little difference. And when Humphrey finally got a glimpse of goal in the 76th minute, there was the lunging Abu Bakr to ensure that his goalkeeper did not even need to make a save.
On the sidelines, Eve pirouetted and cursed in frustration.
"I think we are playing very good football [so] I am not disappointed," said Eve. "This is the game of football. Sometimes you win, sometimes you lose. I am very confident and happy in the way the team is playing; we were just unfortunate."
The Sando coach credited the Ascension competition for lifting the gloom around the domestic game after seven months without competitive football.
"[The Ascension Invitational] a good initiative," he said. "You can see the participation of the fans today and it has been this way since it started. It augers well for football in Trinidad and shows that community football is still alive."
Moe urged more supporters to come out and see what was happening.
"Most of the teams have young players right now [because of financial issues] and they will make mistakes," said Moe. "But the big international clubs make mistakes and [local football fans] don't give up on them. So don't give up on us; and don't give up on Trinidad and Tobago football."
Next Saturday, Defence Force and Guaya United square off in a crucial test of the latter outfit's durability at the top end of the table while, on Sunday, Morvant Caledonia face San Juan Jabloteh at Bourg Mulatresse and Sando host Cunupia FC at the Mannie Ramjohn.
It should be intriguing.
(Teams)
Club Sando (4-2-1-3): 33.Enrique Changiah (GK); 20.Tigana Sparks (18.Aaron Kennedy 85), 8.Darnell Hospedales, 23.Nicoholas Thomas, 6.Kemuel Rivers (captain); 27.Jayson Joseph, 12.Michael Basdeo; 10.Keron Cornwall; 19.Trevin Caesar, 9.Shackiel Henry (11.Akinola Gregory 78), 13.Shaqkeem Joseph (7.Akeem Humphrey 62).
Unused substitutes: 34.Kelvin Henry (GK), 4.Keron Bethelmy, 5.Bevon Bass, 14.Kadeem Gittens, 41.Nivah Ramnarine.
Coach: Angus Eve
Morvant Caledonia AIA (4-1-2-3): 1.Terrence Lewis (GK) (captain); 22.Joshua Alexander, 6.Radanfah Abu Bakr, 2.Malik Mieres, 3.Richard Williams; 8.Joshua Sylvester; 17.Kerry Daniel (21.Shem Clauzel 89), 15.Johnny Noreiga-Brito (25.Joshua Martin 88); 13.Quincy Ballah, 19.Renaldo Francois (20.Lukas Risto 76), 16.Ryan Jordan (9.Sedale McLean 62).
Unused substitutes: 4.Osei Charles, 18.Jean-Luc Rochford, 23.Lukeman Brooks.
Coach: Jerry Moe
Wired868 Man of the Match: Radanfah Abu Bakr (Morvant Caledonia AIA)
Ascension Invitational results
Division One
(Fri 19 Jul)
FC Santa Rosa 2 (John-Paul Rochford 67, 90+7), Cunupia FC 5 (Kevon Woodley 29, 56, Michael Yaw Darko 51, 77, Mikheil Peters 54) at Arima Velodrome;
(Sat 20 Jul)
Defence Force 3 (Reon Moore 17, 66, Devorn Jorsling 38), Prison Service 0 at Larry Gomes Stadium;
Matura ReUnited 0, Guaya Utd 1 (Kerwyn Navarro 3) at Matura Rec Gnd;
(Sun 21 Jul)
San Juan Jabloteh 3 (Kathon St Hillaire 4, 83, Keshawn Hutchinson 62), Police FC 1 (Kareem Freitas 67) at San Juan North Secondary;
Mv't Caledonia AIA 1 (Johnny Noriega-Brito 69), Club Sando 0 at Mannie Ramjohn T/Field.
Division Two 
(Sat 20 Jul)
Moruga FC 0, Bethel Utd 0;
Club Sando Uprising Yths 0, RSSR 1 (Jovon Vincent 18);
(Sun 21 Jul)
Harlem Strikers 3 (Dez Jones OG 29, Keron Fox 44 pen, David Maloney 90+9), Erin FC 2 (Aaron Ambrose OG 18, Israel Williams 37);
Marabella FCC 0, Deportivo PF 6 (Adan Noel 9, 90 pen, Andrei Pacheco 39, 45 pen, Ackeel Jacob 65, Jeremy Primus 86);
San F'do Giants 4 (Kori Cupid 51, Kurlan Khan 64, Kerville Jeremiah 81, 84), Police FC 0;
Petit Valley/Diego Martin Utd 2 (Kazim Donald 42, 63), UTT 2 (Kishun Seecharan 80, 90+2).
Division One Standings
| Pos | Club | P | W | D | L | F | A | GD | Pts |
| --- | --- | --- | --- | --- | --- | --- | --- | --- | --- |
| 1 | Defence Force | 10 | 8 | 1 | 1 | 22 | 6 | 16 | 25 |
| 2 | M'vt Caledonia | 10 | 8 | 0 | 2 | 21 | 11 | 10 | 24 |
| 3 | Jabloteh | 10 | 7 | 1 | 2 | 23 | 13 | 10 | 22 |
| 4 | Rangers | 10 | 6 | 2 | 2 | 36 | 8 | 28 | 20 |
| 5 | Cunupia FC | 10 | 6 | 1 | 3 | 23 | 13 | 10 | 19 |
| 6 | Club Sando | 10 | 5 | 1 | 4 | 18 | 14 | 4 | 16 |