Jaric Titans and Trendsetter Hawks will both be seeking to land a Republic Bank Youth League (RBYL) double when the 2019 season concludes at the Hasely Crawford Stadium on Saturday 6 July.
Jaric, perennial winners in the Tobago zone, will contest the Under-13 and Under-15 finals, while Trendsetter take on RBYL newcomers Pro Series in the Under-11 division, before squaring off with Jaric in the Under-13 showpiece.
At the Under-13 finale, Trendsetter Hawks' "A" team will be looking to exact some revenge on their Tobago counterparts, who edged out Trendsetter's "B" outfit in their Under-13 semi. It was arguably the lone blemish of the day for Trendsetter, with Denton Alleyne's late second half item spoiling a potential dream matchup of the two Trendsetters in the final.
Interestingly, the Trendsetter "B" outfit got the better of their "A" compatriots during League play and even emerged as the top qualifier in the north zone. However, at the Larry Gomes Stadium on Saturday 29 June, that special touch seemed to evade them.
"Starting with the Trendsetter B team, I think the guys did an alright job," said Anthony "Dada" Wickham, Trendsetter founder and coach. "It's just that some of the guys who are normally the standout players on the team didn't have a good showing today."

[dfp-ad]
Trendsetter's Under-13 "B" outfit were their own worst enemies against Jaric in their semi-final encounter, as some sluggish passing at the back gifted Alleyne with a golden opportunity. And boy did Alleyne take it with aplomb, burying a low right-footed shot past the Trendsetter goalkeeper.
Jaric had been wasteful up to that point, but Alleyne made sure that he wasn't as generous as teammates Brendon Allum and Reyes Gray, who missed glaring opportunities in the earlier stages of the game.
"The goal came from a back pass across the face of the goal post," Dada said. "At halftime, we were making mention to them to play the ball forward and not make back passes."
This was one team talk that apparently fell on deaf ears. But in the other semi, the Trendsetter youngsters took heed of Dada and the rest of the technical staff's instructions, as they came away with a hard-fought 1-0 victory over Point Fortin Youth FA to set up one final dance with Jaric.
At the halftime interval, the game was goalless. However, the encounter never lacked intrigue as a well-drilled Point Fortin unit looked dangerous, with Joshua Alexander on top, while the busy Josiah Ochoa tried to boss the midfield.
Dada tried to inject some impetus and vigour into his charges in the tunnel during the halftime break.
"We have to play our game, not their game. Let's use the width of the field. We are crowding up the midfield," Dada said. "These fellas from Point Fortin. They accustomed running in oil. We have to work their legs."
A few metres away, Point Fortin coach Kester Richards tried to instil some confidence into his boys with some strong words as well.
"I don't know about allyuh, but we have this game," Richards said. "This team is food."
In true Trini parlance, it's fair to say that Point Fortin were 'huffed' for not eating.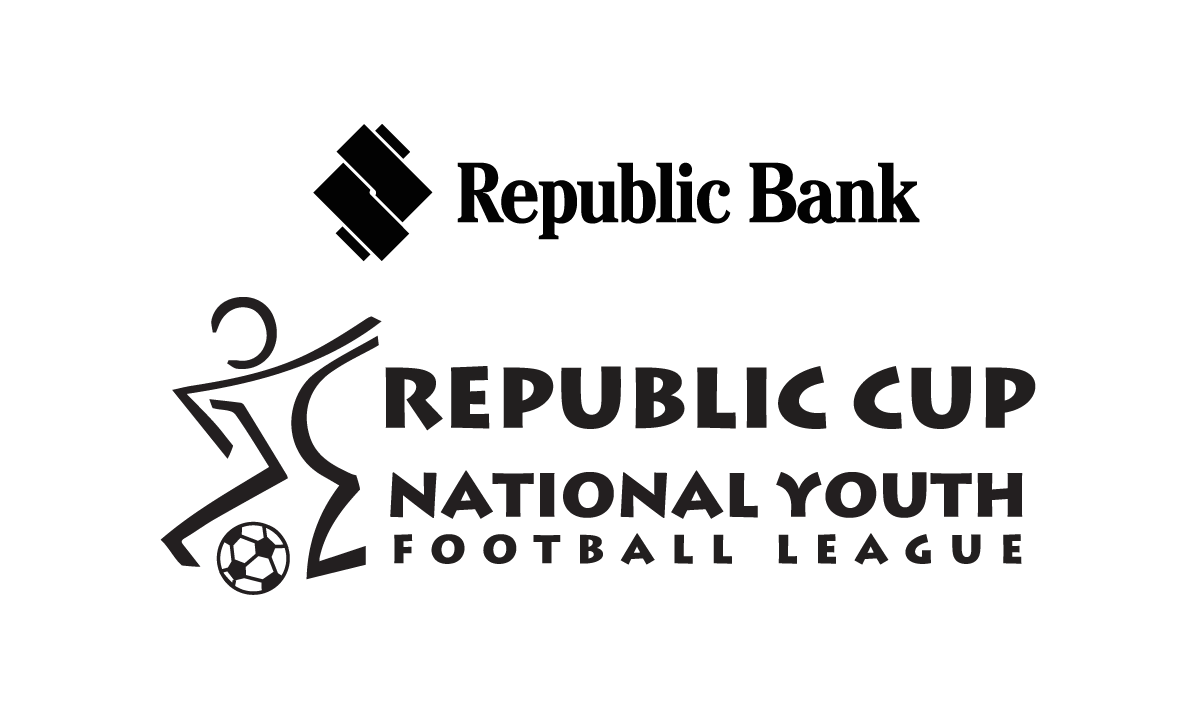 In the 49th minute of the hour-long match, the Trendsetter coaches were busy on the sideline as they lined up a replacement for midfielder Mordecai Ford. However, probably sensing what was to follow, Ford arrowed a powerful left-footed shot into the far corner, as the Point Fortin defence struggled to deal with a set piece. It was a strike worthy of winning any match, and a timely one at that.
Ford's number was still called though, and the midfielder was subbed off immediately after the raucous celebration with his teammates.
"Well done son, you did your job!" said one member of the Trendsetter coaching staff.
Sitting one goal to the good with 10 minutes left, the Trendsetter coaches were able to see the funny side of the Ford substitution. However, the Point Fortin camp were not as gleeful, as the swagger and poise they oozed in the first half seemingly disappeared. Richards tried his utmost to rally the troops from the sideline, but their shoulders dropped considerably.
Still, in second half stoppage time, Point Fortin had the chance to send the game to penalties, but Ochoa sent a right-footed effort just wide of the mark after some lovely link up play with attacker Jeremiah Niles, a hat-trick hero from the quarter-finals.
In a fiercely contested battle with Queen's Park Cricket Club (QPCC) in their Under-11 semi-final, Trendsetter had their rear guard to thank as they ran out 2-nil victors.
"It's really a joyous feeling. The most important thing is for them to come out and enjoy the game," Trendsetter's Under-11 coach, Wendell Farrier, told Wired868. "Queen's Park has been our rival for years. The games are always narrow. We ended up winning this game 2-nil. That's a big victory and we thank the Father for everything."
Trendsetter's composed little defender, Ihsan Miller, put the game beyond the reach of QPCC with two expertly-taken free kicks in the second half. Yet, coach Farrier heaped praises on goalkeeper Shamael O'Brian. And he could not be faulted for it either.
O'Brian was outstanding between the sticks, making save after terrific save to keep his team in the contest. QPCC gave as good as they got in the encounter, but O'Brian was operating like a man possessed. A few weeks ago, the wiry O'Brian looked to be having some difficulty adjusting to the goalkeeping role, often opting to use his feet when it appeared easier to save or collect with his hands.
In Malabar on Saturday 29 June, O'Brian got it right every time.
Within a six-minute span in the first half, O'Brian made three impressive saves. First, in the 12th minute, the custodian gathered on the second attempt to stop a swerving long-range effort by QPCC's danger man, Caden Trestrail. During their League matchup at the Queen's Park Savannah, the tidy Trestrail scored one of the goals of the season, waltzing past a few Trendsetter defenders before finishing stylishly from close range.
However, O'Brian was having none of that in Malabar. Two minutes after thwarting Trestrail, the custodian showed off his reflexes as he stopped flanker Benjamin Harrigan from point blank range. Even more impressively, O'Brian stopped a cheeky back heel effort from Lucas Simon-Thompson in the 17th minute, following a mad scramble in the area.
It was becoming more evident that QPCC were given an improbable task.
All the while, Miller, who has a mischievous grin his coaches can probably spot from a mile away, was just getting warmed up. On the stroke of halftime, Miller cracked a free kick off the bar from a tight angle on the left flank.
But the best was yet to come.
Jahseem Pierre, the boy who puts the dog in dogfight for this Trendsetter outfit, also struck the post as he uncorked an absolute thunderbolt in the 28th minute. Farrier looked to be off to the races in celebration as the ball dipped and swerved before smacking the frame of goal.
Trinidad and Tobago sprinter and Olympic medallist Emmanuel Callendar was hard at work on the mundo track, but even he may not have caught up to the Trendsetter coach in a 100-metre dash.
On the half hour mark, Farrier was finally able to celebrate, as Miller drilled a low right-footed free kick past goalkeeper Connor Adams and into the back of the net. And to show that his first effort was no fluke, Miller returned 13 minutes later to bury the contest, spanking a free kick beyond the custodian from the left flank.
In the 45th minute, Trestrail tried his luck with a meaty free kick of his own, but not for the first time, O'Brian gleefully collected on the second attempt.
Trendsetter's reward? A meeting with fellow northerners, Pro Series. And while Farrier packed the midfield against QPCC to stop the likes of Trestrail from having a strong influence on the game, he knows that those same tactics may not necessarily work against the stylish Pro Series.
"We have to come with a different strategy for Pro Series; we can't come with the same thing as we did today," Farrier said. "They are a wonderful team, coached by Kona Hislop […] It's all joy because all of us are coming from the north; so it's a north final anyhow you take it. So, we are just coming to enjoy that game and see what could happen next."
In their Under-11 semi against SKHY FC, Pro Series advanced on kicks from the penalty spot after battling from a goal down to tie the game in regulation time. The prolific Kai Williams opened the scoring for SKHY in the seventh minute. And although Pro Series were not at their slick best, they clawed and clawed and eventually brought themselves back in the game.
"It was a little bit of a battle today. To be honest, we know all of the SKHY players," Hislop said. "All of them come to Pro Series camps and we have a lot of SKHY players also. All the boys know each other, and it was more of a battle today than in previous games. We didn't get to put the ball down and play as we normally do."
In a game where clear-cut chances were at a premium, Pro Series dodged a bullet when Williams cannoned a header off the bar in the 34th minute.
But faith can move mountains, and the Pro Series players and staff will tell you that faith took them over the line against SKHY. As Pro Series lined up a corner in the 40th minute, the youngsters on the subs' bench knelt and motioned to send up some prayers to the heavens.
Those prayers were answered quite swiftly as Jasai Theophilus, who scored a stunning long-range free kick against Febeau Government Primary School in the quarter-final round, rose majestically to head his team level. Pro Series had a lifeline, and they had Theophilus—and the heavens—to thank.
In the shootout, the kicks were clinical, and the first nine penalty takers were faultless, often leaving goalkeepers Cordell Edwards and Nathaniel Peters clutching at straws. However, for the 10th kick in the lottery, Peters had the last say, as he turned away the spot kick from SKHY defender Gervais Frederick.
Cue the wild celebrations!
"We're really happy to have reached the final. It wasn't really about reaching the final or winning anything as we just wanted to take the part and let the guys improve," said Hislop, the younger brother of former Trinidad and Tobago goalkeeper and current ESPN presenter, Shaka Hislop. "I have to mention coach Paul [Decle] and coach Devo. They worked with this [Under-11] team most of the time and now both of them are away doing coaching work and because of that they couldn't be at the semi-finals today. We missed them today, but we pulled through."
It was a battle alright. From a late equalizer to a tense penalty shootout. But importantly, Pro Series are in a national final in their debut RBYL season.
"Like I said, it's not all about winning, especially at this stage," Hislop said. "But you will still feel a little nervous for them because as coaches we've been in those situations and we know what it's like and we don't want the boys to be disappointed too […] if you ask the other coaches they will tell you the same. It's all about developing the players at this stage."
For the Under-15 finale at the Hasely Crawford Stadium on Saturday 6 July, it will be a rematch of last year's Under-14 final that featured Jaric Titans and Trincity Nationals. And if Trincity coach Joel Warrick has his way, Jaric will be going back to Tobago empty-handed once more.
"[This] should've really been the final because I believe this is the hardest team we have played against," Warrick said of FC Ginga, the stylish east zone outfit that Trincity outlasted 4-2 on penalties after a goalless stalemate.
"Trendsetter Hawks, is a good team yes, but this is a tougher team. We know that it was going to be a hard game and we are just thankful that we are in the final again," Warrick said. "Jaric will just have to feel the pain again."
In truth, the 70 minutes of regular time between Ginga and Trincity was largely a forgettable one, as both teams cancelled each other out and found it tough to carve out many glaring opportunities. The best chance of the game fell to Trincity's Christian Walker in the 17th minute, but his header crashed off the bar after he seemed to meet a left side cross perfectly.
Although Trincity were not at their best on the day, they still posed a tough proposition to break down, bearing testament to their unbeaten RBYL run, which stretches back to 2017.
Not for the first time in this year's tournament, Trincity goalkeeper Nicholas Whiteman came up trumps between the sticks. In their quarter-final matchup with Trendsetter, the Trincity custodian saved four spot kicks and even converted one of his own for good measure. Judging by those lofty standards, Whiteman was a bit off colour on Saturday, saving two penalties and skying his penalty over bar when he had the opportunity to seal the game.
Still, when Jahmarie Gordon stepped up and stroked his penalty past the motionless Ginga custodian Shayrik Christopher, the Trincity players swarmed Whiteman, acknowledging that his two saves changed the course of the shootout.
"Today, we just wanted the keeper to save one. He saved one and then two, so it worked out for us," Warrick said. "Now that we're in the final, Jaric will have to come really good because we'll send them back on the [Jean De La Valette] without any silverware."
Jaric's lively attacker Olando James may have a thing or two to say about that though. Fresh off their quarter-final victory over RSSR, the Titans from the sister isle lined up another northern scalp in Santa Cruz United. The game was as wide open as they come, and Santa Cruz's high line played right into Jaric's hands. However, Jaric—James in particular—couldn't find their shooting boots in the first half and continuously let Santa Cruz off the hook.
On three occasions in the first half, James was thwarted by heavy-set Santa Cruz goalkeeper Keyshawn Mannette-Langaigne, who was filling in for Tristan Edwards. In Santa Cruz's quarterfinal matchup against Giving Back, Edwards was in sensational form as he played through a shoulder injury. In the first half at least, Mannette-Langaigne was up to the task, scurrying off his line to sniff out danger.
In the second half though, James had his way. In the 36th minute, James happened to be in the right place at the right time, as a right-side corner pinged around in the area before ricocheting off him and settling in the back of the net. There was little fortune about James' second effort though, as he placed a low right-footed shot past a hapless Mannette-Langaigne and into the bottom corner.
James even had the opportunity to grab a hat-trick, but he dragged his spot kick wide of the upright. No harm though, Jaric are through to the finals and will square off against familiar foes in Trincity Nationals. This time around, Jaric will be hoping that the inter-island trip is a fruitful one.
"We fancy our chances just like any other team," said Jaric coach Delroy Patterson. "We coming out, working hard and training hard. Silverware is possible for anybody. You have to show up on the day and get the job done. It's the team who want it more will win."
James vs Whiteman. Theophilus vs O'Brian. Jaric and Trendsetter set to chase a double. The RBYL finale is going to be grand.
RBYL National Semi-final Results
(Saturday 29 June)
Under-11s
Pro Series 1 (Jasai Theophilus 40), SKHY FC 1 (Kai Williams 7);
*- Pro Series win 5-4 on penalty kicks
QPCC 0, Trendsetter Hawks 2 (Ihsan Miller 30, 44);
Under-13s
Trendsetter Hawks B 0, Jaric Titans 1 (Denton Alleyne 48);
Point Fortin Youth FA 0, Trendsetter Hawks A 1 (Mordecai Ford 49);
Under-15s
Santa Cruz Utd 0, Jaric Titans 2 (Orlando James 36, 50);
Trincity Nationals 0, FC Ginga 0;
*-  Trincity Nationals win 4-2 on penalty kicks